They call it Adonai, not Adonis, "the master" in Phoenician. Yes, Adonai is one of the masters of Lebanese food at the Jbeil souks. Good food, good service, good ambiance, great welcoming... The overall experience at Adonai was one I would surely repeat.
Touring around Jbeil for the last seven hours, I felt something, a need to stop, grab a bite, and hopefully enjoy some decent food... I can't say why, but out of the 30 different outlets at the souks, this one was my choice. A choice I happily enjoyed.
It was 2pm when we walked in front of Adonai. Mario, the bartender and maybe the manager as well, took care of us as if the place was its own. He carefully explained the menu, recommended items to try and offered us some interesting orders he thought would make good subjects for my photos.
All plates at Adonai are served in clay pots, the old style clay our ancestors used to eat in. Beautifully decorated, smelling like heaven and generously filled, the food comes hot, straight from the grill, waiting to be devoured. While fresh air traveled along the souks and a smooth jazz music played in the background, plates stared landing on the table.
Let's take a moment and enjoy the decor. A long bar takes over the terrace where funky writings will put a smile on your face. Bottles decorate half the tables while flowerpots sit in the middle of the others. Photos are everywhere, detailed photos of drinks and colors set on the wall facing the tables. Wooden tables, long sofas, colors and fun... A fresh setup, and enjoyment is guaranteed.
The piece de resistance, the famous item this place is known for is the "Mawkadeh", assorted vegetables and meat lively grilled like a pierrade, with a free refill option. Charcoal filled clay pots where you grill your food while warming up from the winter's cold.
The food is good:
Grilled Halloumi cheese: That was the best of the day. In a clay pot, served hot, two large chunks of cheese are covered with dried mint and tomato slices. Soft cheese and warm tomatoes are guaranteed to make you smile.
Tabbouleh and Fattouch: If the small portion is big, what's the large one like?! A freshly cut mix, crunchy vegetables and saturated colors, seasoned with lemon and olive oil. A delicious salad.
Hummus with soft meat and pine nuts: As good as you'd expect it to be. A tasty combination and the meat is tender.
Labneh: Fresh and feeling homemade. A light feel and a soft, lemony flavor.
Grilled cheese rolls: I loved their simplicity and their healthy feel. Crunchy and fresh.
Makanek: Almost everything comes with walnuts, a signature of the place. I enjoyed the makanek and the crunchy walnuts on the side and loved their seasoning.
Fried birds: Asafir with walnuts and pomegranate molasses. Very good indeed.
Meat ras Asfour: Small cubes of meat bathing in pomegranate juice. Bravo.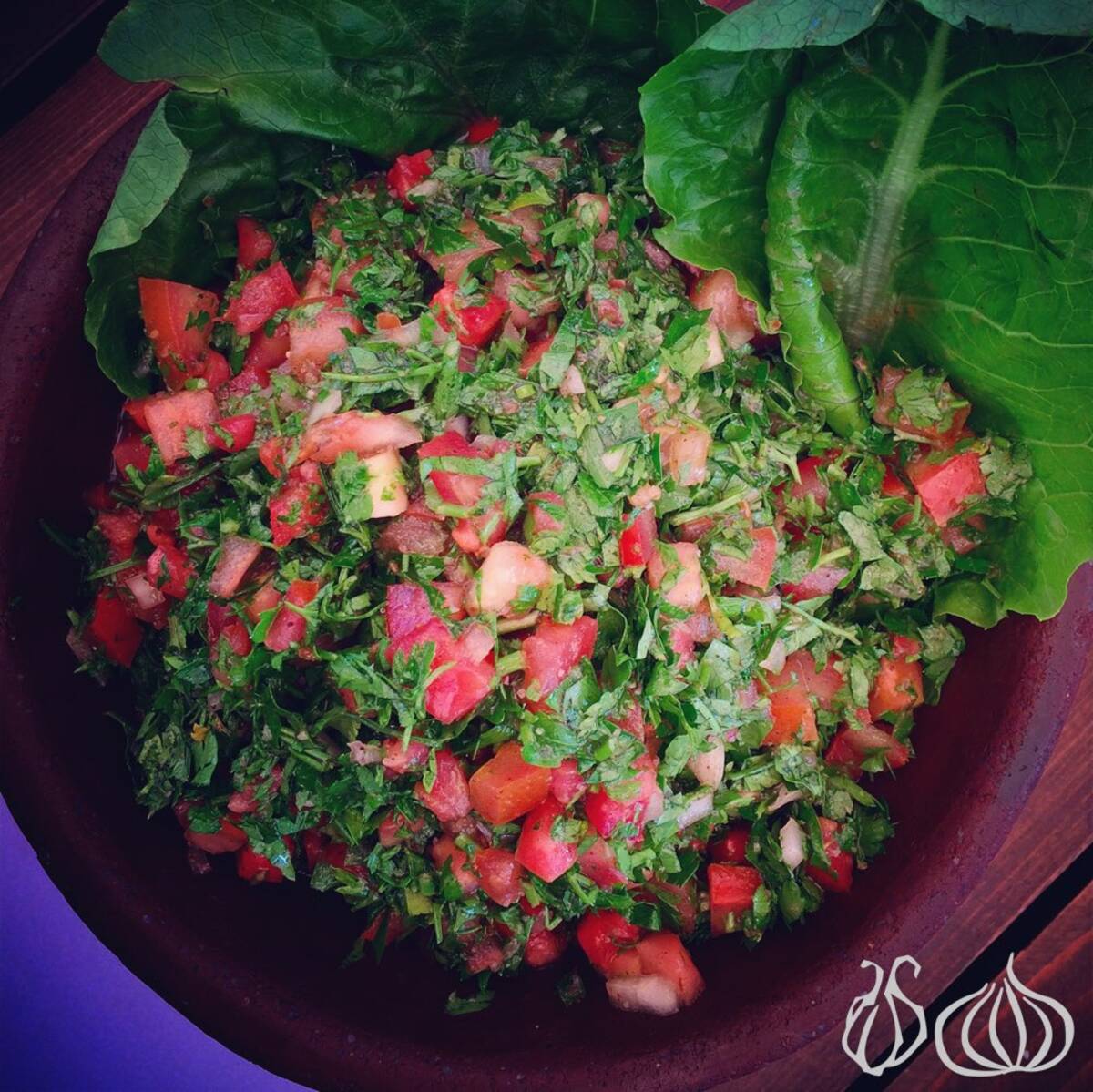 The little details I enjoyed:
Toasted bread is served without your even asking for it.
The portions are generous.
Mario, the bartender is excellent.
I loved the walnuts, they give additional flavor and a touch of finesse.
The prices were very reasonable.
To accompany our lunch, we were offered a glass of wine. A special reserve created for Adonai by Chateau Nakad. A young, but tasty wine, I recommend you aerate it and taste it after it sits for a little bit.
Not only that, but wait until you've tried their Mouhallabiya, which they call Ashta liyyeh. That's one of my favorite Lebanese desserts; some make it too sweet, others smell of too much rose water... Adonai's is awesome! A real thick, tasty mouhallabiya, topped with a mix of nuts and dried raisins with honey on the side. Add the honey and enjoy an equilibrium of a hundred flavors combined in an explosion of taste. I loved it!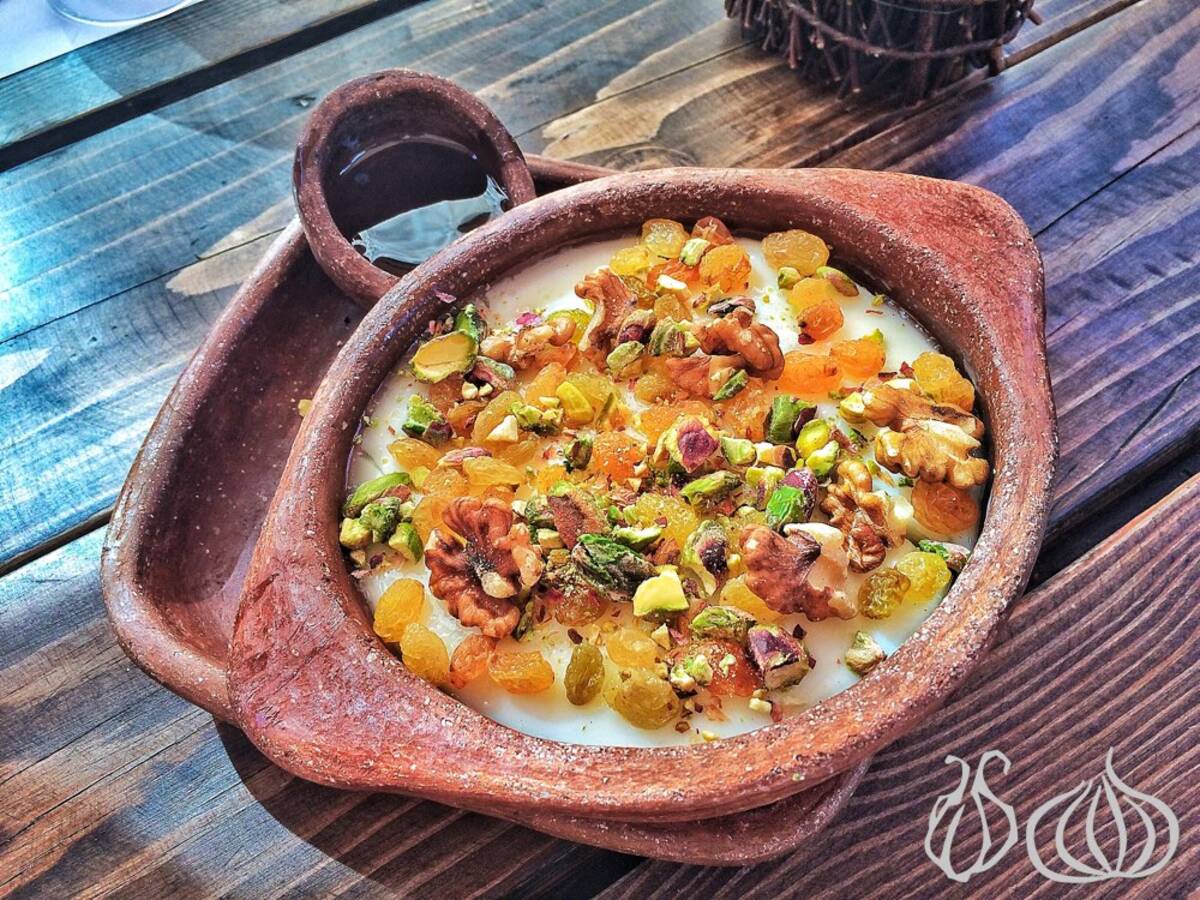 Jbeil's souk has good food, the souk has Adonai.