Celebrity Chef Tom Wolfe is Set to Create Three Signature Dishes for Cavalli Caffè.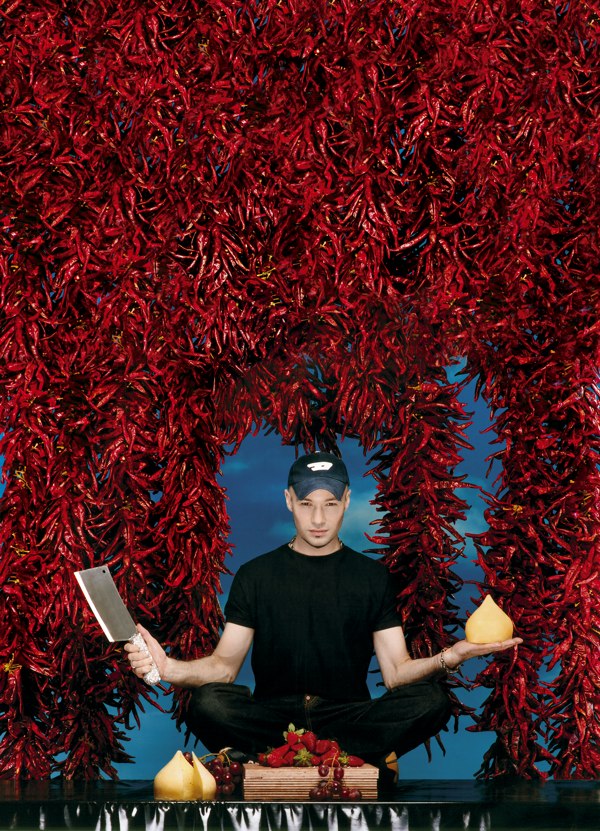 Cavalli Caffè commissions celebrity chef Tom Wolfe to create three exclusive signature dishes
Tom Wolfe is a world renowned celebrity chef, food stylist, and product designers with niche clientele including Madonna, Jay Z, Jennifer Lopez, and Stella McCartney
Tom Wolfe will reinterpret traditional dishes allowing Cavalli Caffè's clientele to have a memorable food experience.
Tom Wolfe, world-renowned celebrity chef, food stylist, and product designer, is set to create three signature dishes for Cavalli Caffè. It will open its first flagship venture in the Lebanese capital's vibrant downtown district. Offering a mouthwatering selection of the finest Italian cuisine, the restaurant will cater to its niche clientele's every craving. Suitable for morning brunches, sophisticated lunches, chilled-out afternoons and glamorous evenings, the restaurant will attract the crème de la crème of society.
Recognized for his ability to fuse food, art, and fashion, Tom Wolfe's niche clientele include Madonna, Jennifer Lopez, Jay Z, and Stella McCartney. Having studied at both the French Culinary Institute and Parson's school of design in NYC, Tom's artistry was awakened during his studies. He then began to fuse his two passions to create the concept of Food Art. Based in London, with clients in Kiev, Moscow, and Hong Kong, Tom is constantly influenced by global trends and his wide range of international clients. His diverse background constantly inspires him to reinterpret classical dishes in an avant-garde manner.
Tom Wolfe's striking work has been featured in high-end publications such as Vogue and Harper's Bazaar. He constantly works with stylist Felix Elisabetta Forma, an iconic haute couture model in the past and a muse to the late Alexander McQueen, to create food fashion concepts that appear to be made up of contemporary materials, but are in fact made from edible food.
The Chef's vision for the restaurant will highly distinguish this luxury culinary experience. The celebrity chef is set to create an appetizer, a main course, and a dessert in his signature style. He will be presenting these delicacies in a highly original manner to the restaurant's clientele, making the meal a memorable one. Creating appetizing art on a plate, Tom's creations are bound to highlight this upmarket restaurant and attract the most fashion forward food devotees in the region. Tom states "For the launch party we will be producing my famous Food Fashion Show with several top models and styled by my design partner Felix Elisabetta Forma."