It's the music that grabs you in, the hundreds of flavors and the dozens of bowls, the generosity and unique feel of this cocoa heaven that will make you change your perception of what a chocolate shop is all about.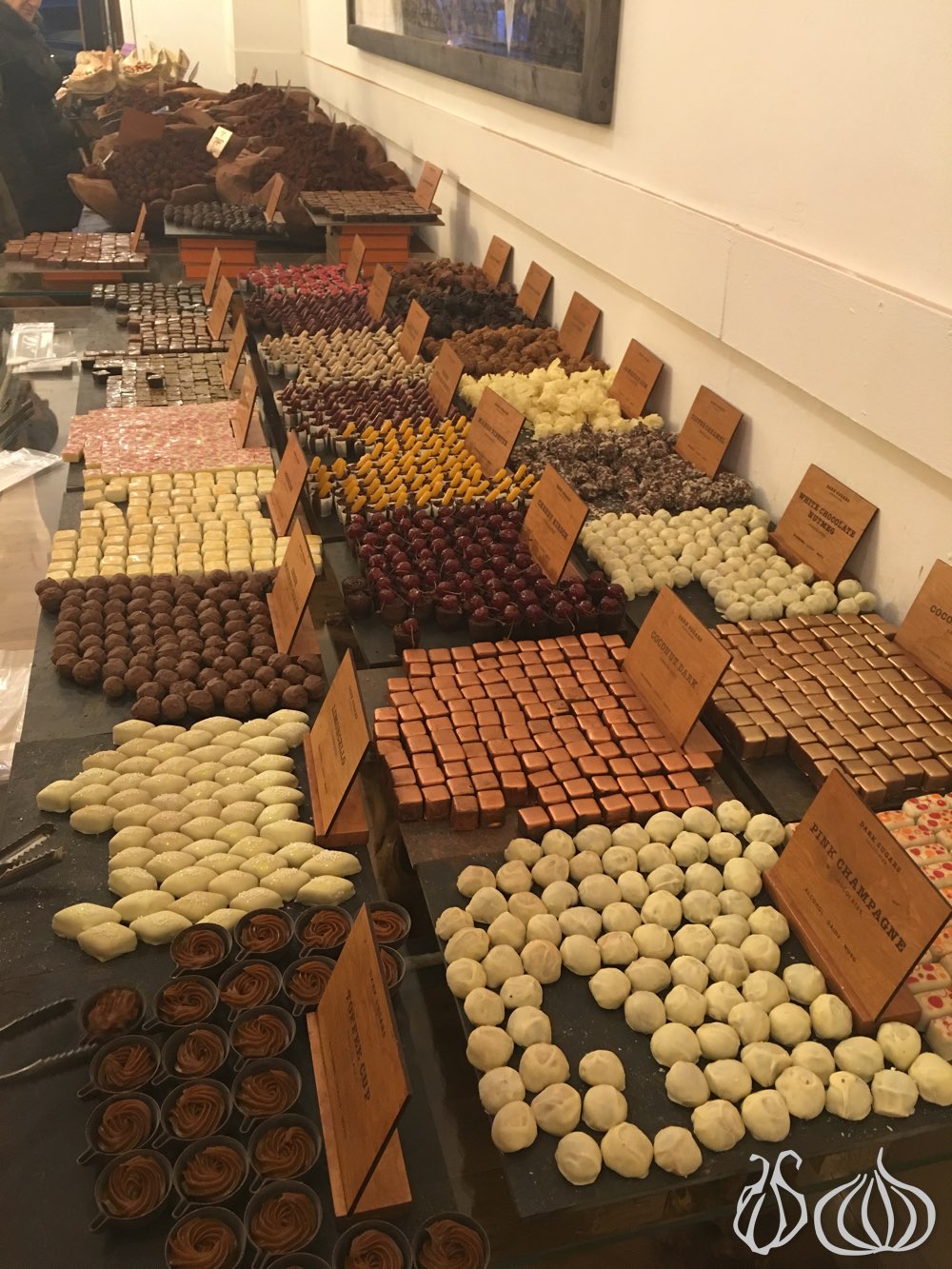 It's the wooden floor, the trees used as tables, the truffles presented in wooden bowls naturally left to look like trees, the yellow lighting the hundreds of unique and innovative combinations like the liquid sea salt. The place also has a small kitchen to prepare crepes and a saloon for tastings and discussions.
Other than chocolate they do have coffees and five choices of hot chocolate like cardamom, chili, cinnamon, ginger and nutmeg.
Before there was chocolate, there was cocoa. Dark Sugars is the story of one woman's journey to tell the story of cocoa - from tree to tummy. Nyanga began her quest in Spitalfields Market with just two truffles and a lot of chutzpah. Along the way, she met a man who loved cocoa as much as she did! Together, Nyanga and the Chocolate Man set sail for Borough Market. After many exciting years at Borough, Nyanga packed up her truffles and flew to South America and West Africa; where she spent three years researching cocoa on her family's farm. She returned feeling excited to bring her experience in Ghana to the streets of East London.
In 2013, Nyanga reunited with the Chocolate Man and together they opened the Dark Sugars Chocolate Shop on Brick Lane. People came to the shop from all around the world just to get a little taste of Ghanaian cocoa beans and dance with the Chocolate Man. Two years after opening, Nyanga decided it was time to begin the next chapter of Dark Sugars: The Cocoa House. Dark Sugars Cocoa House brings the culture of West African cocoa production to Brick Lane. At the Cocoa House, you can sway your hips to the sound of the Senegalese sabar, take in the aroma of roasting cocoa beans, watch mango slices swirling in luscious dark chocolate, and taste the sinful thickness of Pitch Black Hot Chocolate.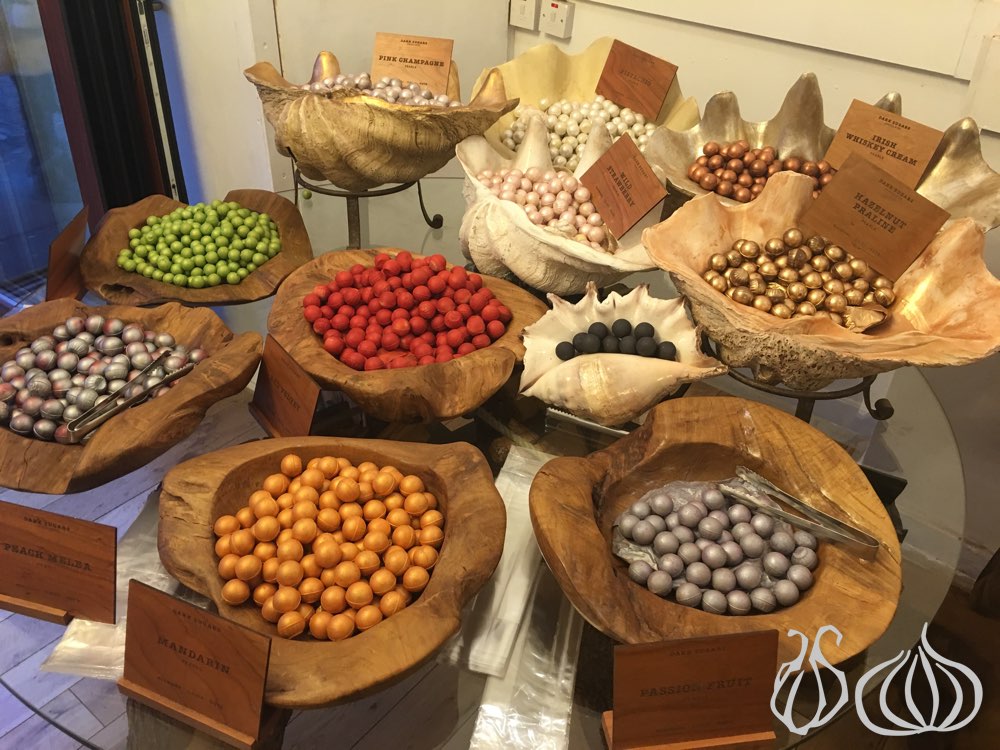 Take a bag and fill it up as much as you want. The kilo of chocolate is for 7 pounds. I couldn't stop from picking almost one of each. Liquid deadly caramel, chocolate ginger, cardamom and oranges, mandarins, cognac, ginger honey, apricot brandy, lime and ginger, vodka and orange, Jamaican Tim and much much more.
I fell in love; it was love at first sight, a place like I've never seen before. It's a heaven for chocolate lovers. It a place where good chocolate is made accessible for everyone with no complications. Just grab a bag and fill it up at your convenience.
Browse their Instagram account and people's photos at the location. I'm sad not to have tried their hot chocolate with the mountain of crushed chocolates on top. Today, I discovered a new approach in dealing with chocolates and I fell in love again. I hope the photos will reflect the vibes.