During your stay, slip into the mythical British spy's tailored suit - you'll never want to leave. Just look at the pictures and you will already feel like 007 himself. A character that we have fallen in love with has been around for five decades with many actors playing the handsome role. Now you can get a feel of power by staying at the 007 suite located at the Seven Hotel in Paris.
Designed by Agence Bastie, you will enjoy an exceptional decor in a mythical atmosphere, a blend of vintage chic and futuristic design. The 007 suite will take you on a crazy chase in the famous British spy's footsteps. Lap up the sophistication of the suite for the duration of your stay, wallowing in its subdued elegance, for an unforgettable taste of adventure.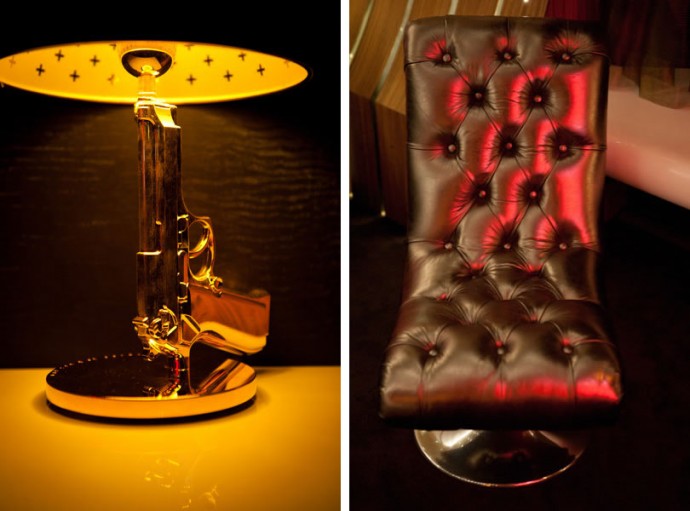 For $620 a night gets you can enjoy the golden toilets, Turkish bath, mirrored ceiling, golden gun-lamp, 62" inch TV with archive of Bond films, and appropriately themed mini-bar, electronic safe and bathrobes and even a 007 suit.
The Seven Hotel in Paris, has 35 rooms and is home to a series of luxurious suites, including 'Alice in Wonderland' and 'Marie Antoinette'-themed room