Passing through Aix En Provence for a couple hours, we wanted to try one of their best restaurants. Searching on TripAdvisor, Le Formale was listed in the top 3 of more than 400 restaurants in Aix and by pure chance we were only standing 100meters away from it. We have already had a bad experience at Arles, the city where I had the worst food to date in France and I was not about to endure another one...
We arrived to a single door, a long red corridor lit with led lights and another glass door that opens on a reception, two tables and stairs that take you to the actual restaurant. We all looked at each other thinking the same: Should we leave and go have a sandwich somewhere? It felt like a bizarre kind of place at first glance. We were invited to sit on the ground floor since the lower area was full. Below is a beautiful space constructed in stones and warmly lit in yellow. An arcade makes it cozy and adds an ambiance of fine dining. The restaurant called, Les Caves Henry IV seems to have been build centuries ago and still hosts a soothing feeling from the past.
The lunch formula: Entrée, Plat et Dessert ou Fromage du menu du jour + 1 verre de vin de 10 cl offert, €29.00ttc
The place is very nice:
Two tables on the ground floor and the others divided into two rooms down in the basement
The space is supported by stone arcades
Red wood tables decorate the space, changing from the average white everybody uses
White table cloth covering a sponge cover to make it relaxing for your hands
A dimmed ambiance
A very old space perfectly restored
Red painted walls
All the walls are decorated with paintings
A chimney near the kitchen entrance
On the upper floor, the ceiling is supported with thick trees
We Ordered:
Presse de Foie Gras de Canard au vin cuit epice, caramel de betterave, chips de pain, pain brioche. Everything in this plate is made in-house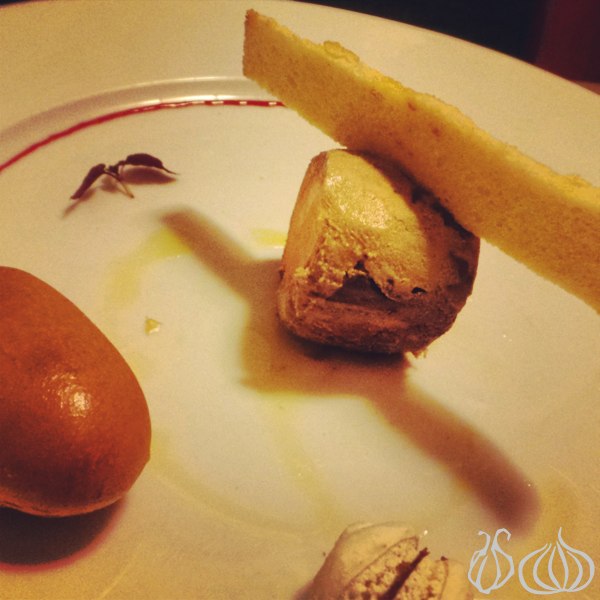 Raviole de Romans et Champignons sauvages "ecume" de Parmesan et oignons grilles. Aldente, hot and filled with flavor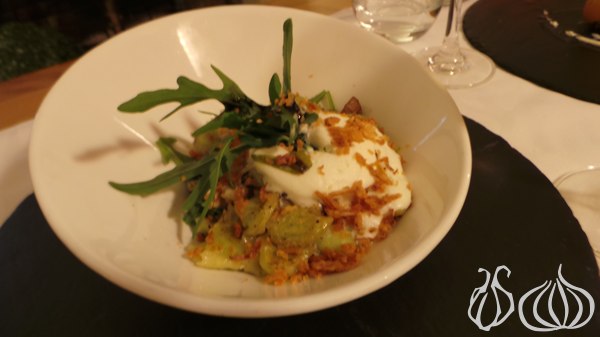 "Pan Bagnat" Thon: St Jacques en sashimi, tartine vegetale a ala truffe, creme de choux fleur aux noisettes tarrefiees. This is the house specialty. A sashimi on a brioche with a truffle oil that decorates it. The Pan-bagnat is a sandwich that is a specialty of the region of Nice,France. The sandwich is composed of pain de campagne, whole wheat bread formed in a circle. Served on a black board, this small sandwich comes with a train of sliced vegetables. A superb presentation
Collection de Tomates a L'ancienne: This tomato plate is beautifully presented (yellow, green, cherry and red) slices of onions, radish, asparagus, basil and Parmesan. The tomatoes are all pealed adding the needed finesse to this simple yet unique plate
Ma Bouille-Abaisse: Gallinette et langoustine grillee. A high-end version of the bouillabaisse. Delicious! Bouillabaisse is a traditional Provençal fish stew originating from the port city of Marseille. There are at least three kinds of fish in a traditional bouillabaisse: typically red rascasse, sea robin and European conger. It can also include gilt-head bream; turbot; monkfish; mullet; or silver hake.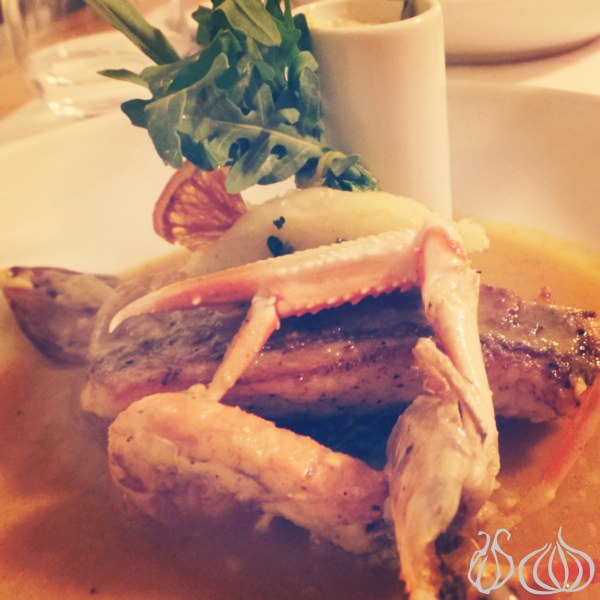 Chateaubriand de Filet de Boeuf: Marchand de vin" foie gras poele, sauce bearnaise minute et pomme château. It is so good that uch as it is good. Soft like butter, the meat melts under your teeth. The sauce caresses all your palatal buds.
"Boeuf Carottes" Palermo du Limousin et saucisse de Morteau, polenta cremeuse, tartine d'os a moelle de boeuf a la truffe. That's what I call fine art food. A plate that looks complicated and filled with colors has a flavour in every millimeter. Truffle, tender beaf, sauce, sausage, potato puree, carrots... Extraordinary indeed. Few chefs know how to create something that tasty. A dried orange on top, as well the mustard emulsion add the needed flavors to make of this plate a five star creation
WAW! Impressive! Extraordinary! Succulent! Superb... to say the least. Le Formale deserves a Michelin star the soonest. The food is close to a fairy tale.
The things I loved:
The chef is so welcoming and brilliant
A professional service
A local wine from Provence is served
The food is superb
The desserts are even better and mouthwatering
Bravo Chef Jean-Luc. You are amazing. I wish you the best hoping you'll get your well deserved Michelin star soon We had for dessert:
Vacherin: A French dessert: a meringue crust filled with crème Chantilly. Chocolate with cut strawberries hosting a meringue container filled with vanilla ice cream and cherry sorbet topped with whipped cream and a macaron like a cherry on the top. Macaron, dried orange, meringue.
Irish Coffee Revisited, chocolate ice cream and whisky with a dark chocolate mousse: A dark chocolate bowl, whisky ice cream, Whipped cream, Meringue, Grillote and a whisky pipette
What an amazing discovery we experienced today. A full week around South of France and I can tell you that this was one of my best meals I've had. If you are passing or live in Aix En Provence, please visit and meet chef Jean-Luc Le Formale and enjoy his superb creations.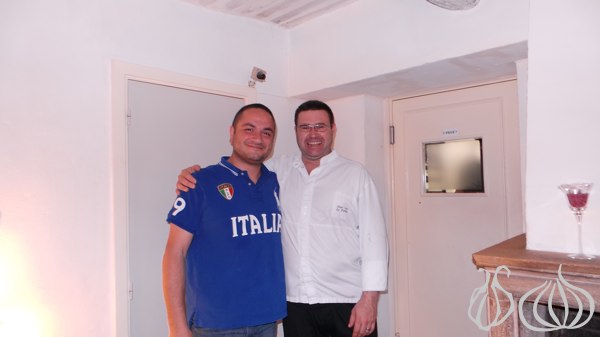 Enjoy the fine culinary creations.