Luxury at its best, in Mougins, a city located fifteen minutes from Nice airport, in the heart of the Cote D'Azur country side where every muscle in your body will enjoy a relaxing time. Expensive it is: For 700€ a night at Le Mas Candille Hotel, for a deluxe room not including breakfast? I'm sure we could have had the same services elsewhere at half the price.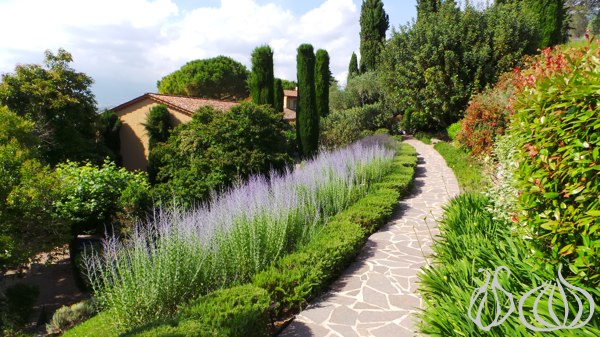 Le Mas Candille Hotel and Spa is located in the medieval village of Mougins, 10 minutes from Cannes and half an hour from Nice Cote d'Azur Airport. Mougins is a typical French Riviera village of shady lanes and petite Provencal houses. The numerous art galleries and restaurants here ensure a lively ambiance both day and night. Mougins enjoys both a unique setting and a special luminosity that has drawn many artists, including Picasso, who had a workshop here the last fifteen years of his life. Gastronomy and art could be considered the village watch words, as Mougins hosts many artistic and cultural events each year. One of the highlights of this calendar is the International Festival of Gastronomy in September, which brings together a galaxy of starred chefs.
"You have reached your destination on the right" the GPS lady stated where we see a beautiful entrance protecting a long alley of olive trees that decent to the main building: Here, I knew that we were going to be spending three unforgettable nights. The smiling staff, smiles with no limitation. Happiness is their motto, and believe me that it's contagious. In minutes, we were checked in to the upper building facing the pool.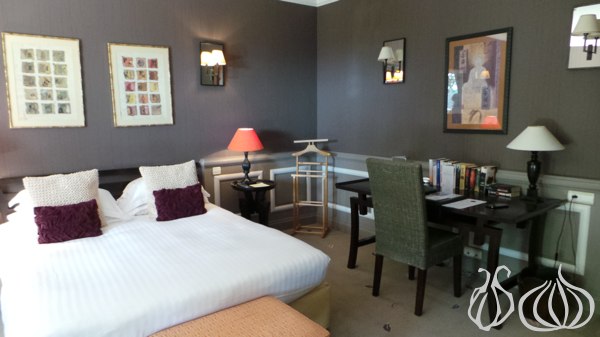 The rooms are awesome:
A large bed facing a wide LCD screen
Two sofas and their wood table for your moments of relaxation
A wide balcony with a view is the best thing this room has to offer
More than 40sqm, a large room it is
A working desk, filled with many books for the intellectual ones
A bathtub and shower
Two sinks facing a large mirror
All the possible amenities imaginable
Cupboards that light when opened
Four wall mounted lights
A mini bar table
A suit rack
An iPod dock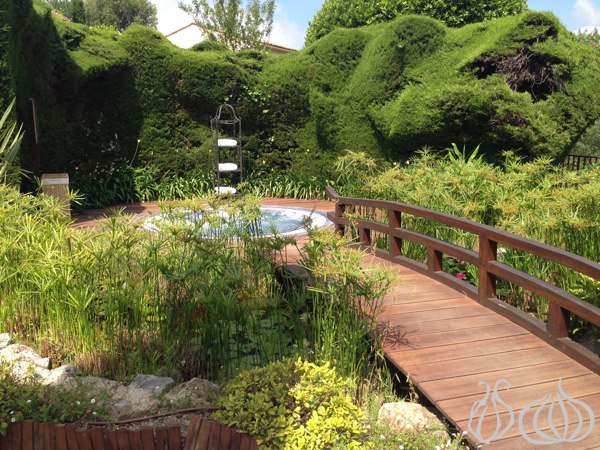 The hotel services:
Shiseido Spa
Two pools
The famous Shiseido Spa
Jacuzzi pools in the middle of the forest
The hotel has three distinctive buildings: Le Mas, La villa Candille and La Bastide. Every morning, you would have to walk to the main building to have breakfast in the restaurant over-viewing the green mountains. You will be enchanted by the light breeze and the chirping birds tunes.
The things I loved:
You are welcomed by a Porto carafe and two cups
The breakfast area and buffet are amazing
The staff should be taken as an example for many five stars hotels that lack the art of welcoming
Internet is free and open in all the hotel. No password is required
The minuses and things to fix:
Their pillows are horrible: too fluffy and too thin. Even though we ordered a couple of others, they were thick and hard. My recommendation: get your pillows from home
No Espresso machine in the room? For 700€ the night?
Thank you for offering a Porto carafe as a welcoming gesture, but why was it removed the next morning?
Shampoo bottles should be individual not the big refillable one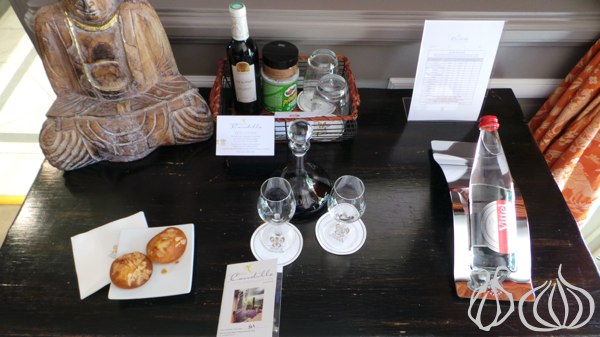 My verdict: I think the price should be decreased, an espresso machine should be added in all the rooms and the breakfast should not be paid for. If I decide to come back here, it would be to spend a relaxing time at the pool and spa, surrounded by professional and smiling staff.