Due to popular demand, Souk Al Akel continues its travels across the country… after the record-breaking success witnessed in Broumana, Souk Al Akl is now back and this time the celebration of food will be taking place in Zouk Mikael, between the 20th to 23rd of August, starting 7pm.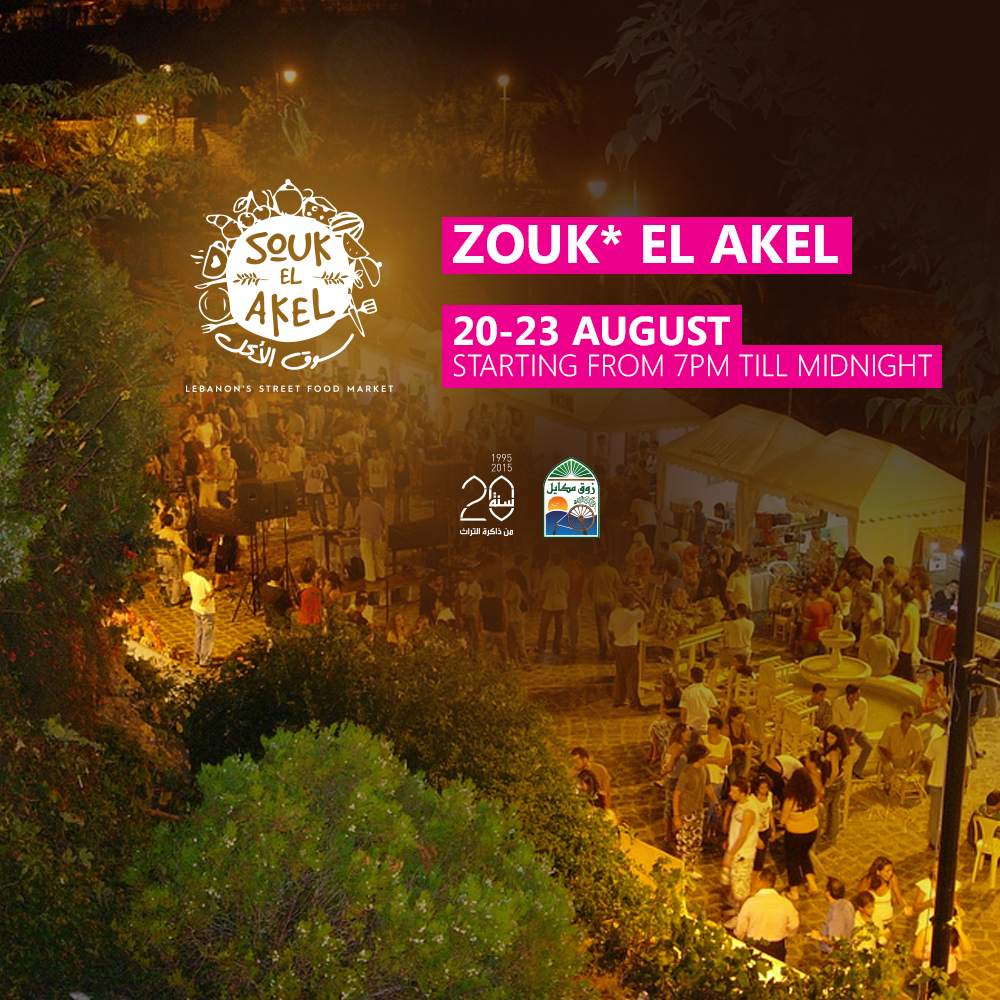 Just a couple of weeks ago, Broumana was overwhelmed with tens of thousands who came from all around the country to join in Souk Al Akel, the most prominent street food festival in Lebanon today, where every one came to discover and enjoy the new innovations some street food vendors have to offer.
The Municipality of Zouk Mikael has partnered with Souk Al Akel, transforming one of Zouk's main streets into a haven for foodies.
If you have missed the chance to discover Souk Al Akel experience in Broumana, now is your time to join in the celebration of life and food in Zouk Mikael, and if you've been this is your chance to rediscover another part of Lebanon… The "City of Peace," as classified by UNESCO in 1999.
Souk Al Akel will be part of "Layali el Souk Al Ateeq" Zouk Mikael where Zouk Mikael Municipality has created a haven of cultural activities, kids' entertainment, Lebanese traditions, as well as and traditional arts and crafts and much more.
I am hopefully expecting a new record-breaking event and am definitely counting on you guys to show the world what we are made of… Come join in the excitement and tradition… enjoy the smell of burgers being prepared, the cold sound of beer being poured, the crinkle of cookies being tasted, the refreshing taste of ice cream served with cotton candy, the grilling joys of traditional barbecue, the crunch of curly fries, the spicy eruption of Lahme Beajine, the zesty sensation of Afandello mojitos, refreshing cocktails… and much much more… The list is endless.
Zouk Mikael will come to life at 7pm; join us starting Thursday the 20th of August for a weekend of festivities, fun and food.