Mrs. Robinson architectural concept is the reason I love visiting this restaurant over and over again.
During my last visit to Mrs. Robinson a couple of month ago, I expressed my thoughts about this cozy eatery at the bottom of An-Nahar building, the gate to Downtown Beirut. The concept then was more focused on burgers that in my opinion were not that tasty but today their menu has changed offering plates and sandwiches to please all needs. I love the funky decoration, the unique couches, wood flooring, wood chairs, colorful wallpapers, leather benches and their fine metallic finish. During each visit, time flies quickly while sipping on a Diet Coke on their relaxing couches.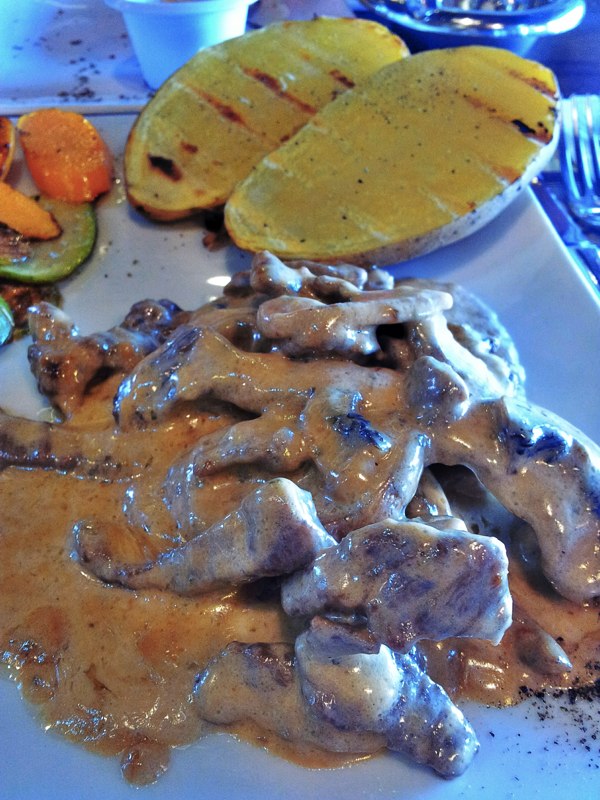 The menu is diverse including 11 appetizers, 8 sandwiches, 8 salads, 8 platters and 9 burger platters. To follow up on the changes, I decided to try some of their platters. With the waiter's help, I chose the Beef Stew (Pan fried tenderloin steak cooked with sauté mushroom, served with a side of mashed potato and sauté vegetables) and the mozzarella sticks. The mozzarella sticks with honey mustard dip are tasty and perfectly fried but the beef platter needs some fine tuning: The meat is too hard, the sauté vegetables are over oily and the mushroom sauce is too heavy and thick. On another, I must admit the their golden crispy French fries are fabulous!
The Plus: - They have diet coke - The staff is nice trying his best - The french fries are exquisite - The decoration is amazing
The Minus: - Work on your food taste!
Mrs. Robinson is trying, but unfortunately the food still needs work. With three other popular restaurants on the same street, Mrs. Robinson is having a hard time with the challenge of improvement. "Mrs. Robinson" is a song written by Paul Simon and first performed by Simon & Garfunkel. When released as a single in 1968, it hit number one on the Billboard Hot 100 chart in the US, for their second chart-topping hit after "The Sound of Silence". An early version of the song appeared in the motion picture The Graduate (1967) and its subsequent soundtrack, while the complete song debuted on their album Bookends (1968). The song earned the duo a Grammy Award for Record of the Year in 1969.