As its name suggests, Burger Bites is a popular place where small burger bites are served. Located right after Monot Theater, this tiny place has a lot of potential, but some details must be attended to immediately. As a first impression, it was bad. I was welcomed by an overwhelming smell of frying oil as the music played in the background is a perfect recipe for a pounding headache. Luckily, the food was good...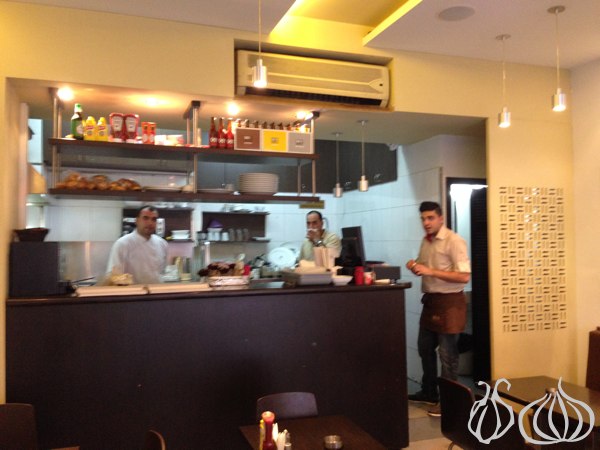 Located in the vibrant Monot area, Burger Bites offers mouthwatering mini burgers made from top grade beef, ground daily on spot in the kitchen. Eating a burger is fulfilling, but you only get to taste one item on the menu. Imagine a place where you can eat many different delicious burgers instead of this one burger. A place where you can choose, from a variety of flavors, the burger that suits you best. A place where a burger is not a huge meal, but rather, a bite.
The concept is simple: choose between one of 14 meat burgers, 5 chicken bites, 2 fish bites and 3 vegetarian bites. The burger boat -if you order eight-, gets you the fries for free. Burgers have a price range of 4,000L.L-6,000L.L.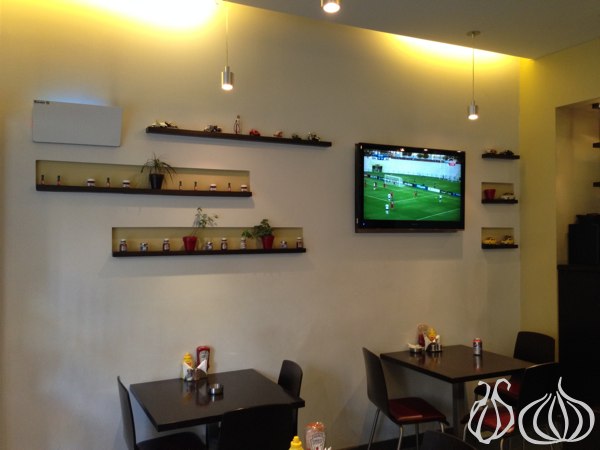 The place described:
A small place along the Monot street
As you enter, an open kitchen behind the bar welcomes you
Grey concrete floor
A glass facade allows natural daylight to enter
A long mirror on the right makes the place look twice as big. A long bench under it supports it
The left wall is decorated with a TV and some shelves with ketchup bottles, plants and miniature cars
Ten lights pending from the ceiling
My favorite items include the design wood chairs with burgundy leather cushions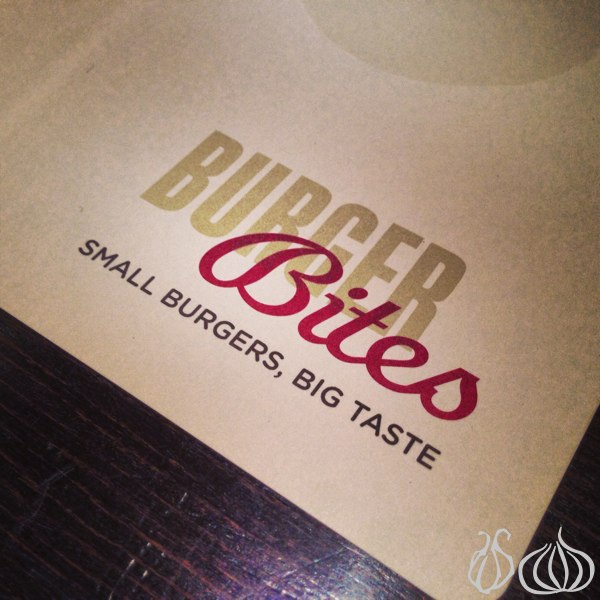 The menu includes:
Beef bites
Side orders
Chicken bites
Fish bites
Vegetarian bites
Add-ons
Desserts
Drinks
We ordered:
Halloumi Skewers: Every skewer hosts three cubes of halloumi along two cherry tomatoes, grilled and covered with balsamic vinegar
Cherry Cheese Bite: Emmental, cherry jam, BBQ sauce
Pineapple Bite: Pineapple, bacon, BBQ sauce. Grilled pineapple is good
Brie bite: Brie, lettuce, tomato, cocktail sauce. Meat quality is good
I'm So Blue Bite: Blue cheese, lettuce, pickles, cocktail sauce
Beef Mozzarella Bite: Mozzarella, lettuce, tomato, pickles, BB sauce
English Breakfast Bite: Quail egg, tomato, onions, kebab sauce
Mushroom Cheese Bite: Emmental, tomato, onion, mushrooms, BBQ sauce
Baconator Bite: Onions, 3 slices of bacon, BBQ sauce
The tasting experience:
To tell you the truth, I wasn't expecting it to be that good
The meat quality is good. Exactly what you would expect from a burger bite
The bread is tender and easily chewable leaving place for the inner ingredients to be appreciated
The meat size is proportional to the bun
Using brie and blue cheese in a burger is a great idea. The flavors of these bites are really nice
The English breakfast is one of my favorites. How nice it is to see i mini egg inside a mini burger and feel its taste
The Pineapple is not to be missed
The mozzarella layer is crispy on the sides and non oily. Enjoyable
Cherry and its sweetness is extraordinary. Bravo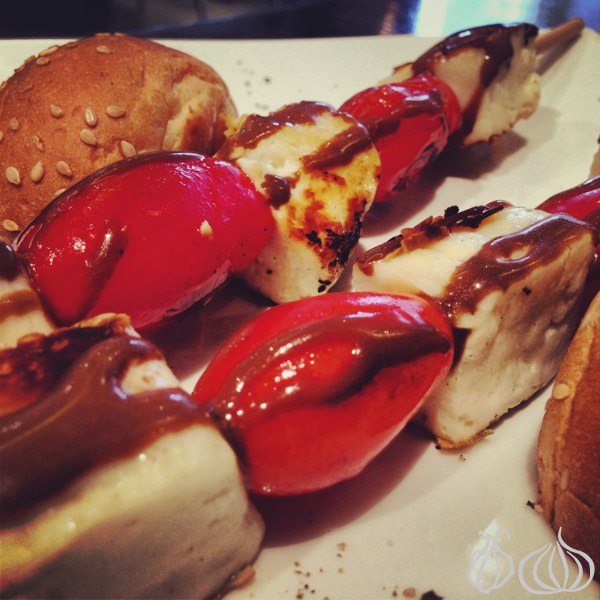 Burger Bites' might look small but they do hide magical flavors. I enjoyed each and every one of these in style and recommend you do so. 50g in each means three would be enough for a meal... but you might not be able to resist ordering eight bites for yourself. They are addictive...
The exquisite desserts:
Choco Bite: Nutella with banana, pineapple or cherry jam. Ice cream is a possibility as well: How nice! Thinking that the experience would end with the burger bites, but trust me the dessert are even better. These tiny sweet bites are exactly like I love them: The same bun is layered with Nutella, spiced up with crushed nuts and then covered with banana or pineapple. This is really tasty. A generous bite I enjoyed with a smile.
I liked at Burger Bites:
The quality of the meat is very good
The fries, cut like potato chips are innovative and tasty
The proportionality of the ingredients constituting the burger
I would change:
The sauce cocktail, the main ingredient everywhere should be stronger, more prominent with more character. The taste is fade or even nonexistent
Use better quality of bacon. The one we had today feels like beef
Work more on the hygiene and cleanliness: The place is ridiculously left unattended to
Fix the bar display: Remove the plastic cutlery storage, 961 beer boxes... Nothing's appealing or looks mouthwatering. Learn from Classic Burger Joint's display
Wet napkins and napkins should better be branded
Disturbing things:
The smell of frying/cooked oil in the restaurant is unbearable
The music is unacceptable
Service is mediocre
The concept and burgers are just great. The place can become a national success if only they refresh and change the place upside while focusing on the important details that matter to clients. I congratulate you on the burger quality.