The lounge is probably bigger than the check-in area itself. Located on the first floor just after passport control, the Air France lounge is no different from any other Air France lounge I've visited around the world, except for the newly updated ones.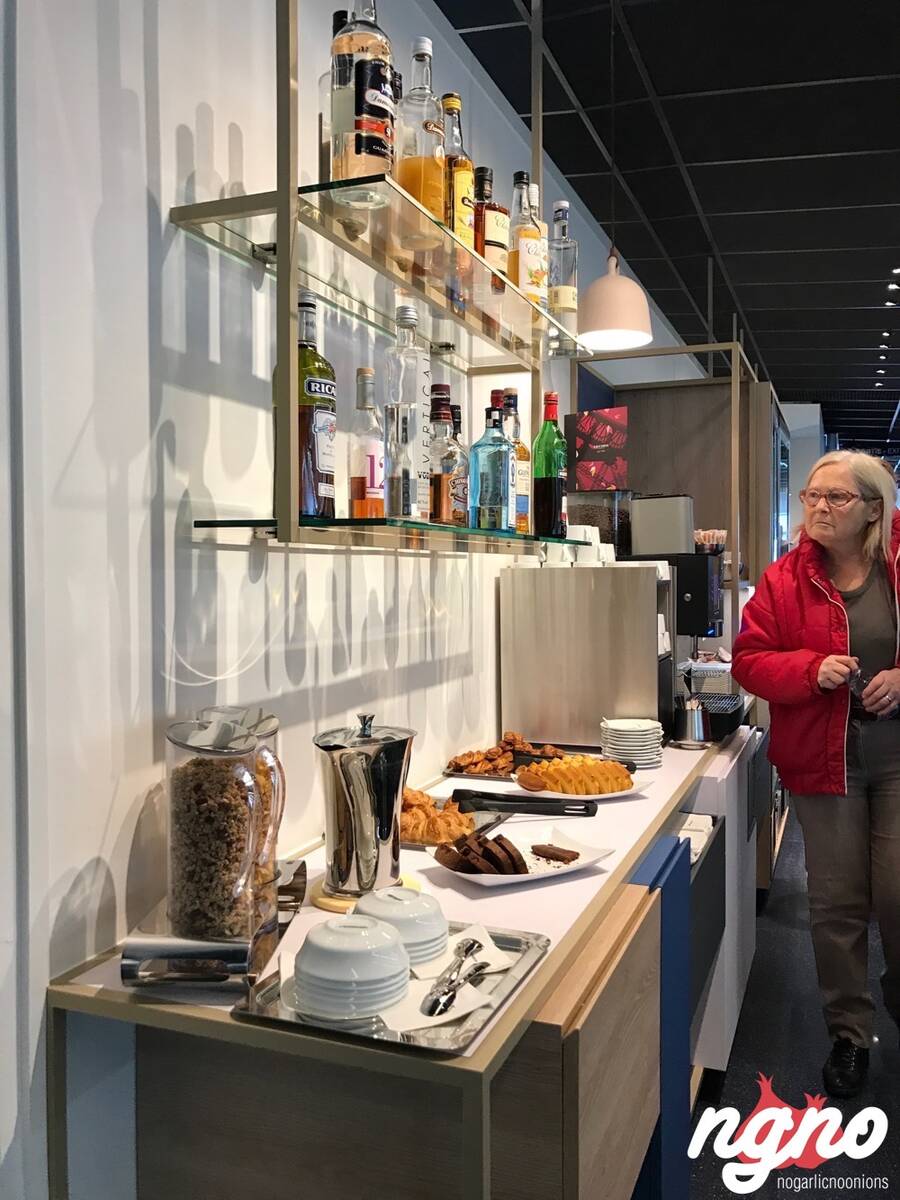 The lounge is a rectangular shaped room with a view over the terminal. You'll find individual leather sofas, some round tables and grey carpet set under a low black painted ceiling.
You'll find a selection of magazines, a simple choice of snacks including cheese, chips and bread, mini muffins and biscuits...some drinks and alcoholic beverages.
There's nothing super special about this lounge but next time you're traveling through Orly airport, check the photos so you know what to expect.