If you're looking for a quick and fulfilling Japanese experience during your short lunch break, Ichiban Express is the place to visit. Located inside one of Lebanon's finest malls, Ichiban Express serves a wide choice of Japanese rolls at affordable price.
My friends and I decided to try Le Mall's Sushi restaurant located just next to Roadster Diner on the ground floor. Ichiban Express is a simple yet beautifully decorated place for a casual quick meal in the heart of a shopping center's busy ambiance. Burgundy colors, white wood tables, a green grass space is all you need to enjoy a fast casual Japanese experience. As a fan and a regular at Ichiban (Zalka), choosing from the menu was not a big issue for me. Just mark the place-mat with your desired order and it will be delivered to your table in less than 20 minutes.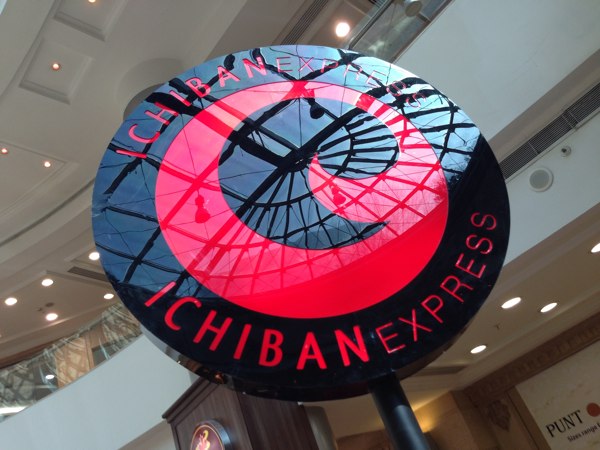 We took the open sushi formula: Pay attention to read the rules carefully:
$28 open sushi a la carte including crazy salad from sushi to Gunkan
Starred items are 5,000L.L extra per order
Sashimi's are not included in the open sushi
All left overs or remaining of any piece will be charged 3,000L.L each
Any sharing or tasting will be charged as open sushi
Extra Ginger 3,900L.L each
The menu sections:
Starters and salad (8 choices)
Sashimi (8 pieces)
Sushi (9 pieces)
Hoso Maki (8 pieces)
Ura maki (35 possibilities)
Temaki (5 pieces)
Gunkan (3 pieces)
Sushi platters (maki bites, mix set, salmon set, special set, 40 pcs, boat)
Dessert
Drinks
Extras (ginger, soya)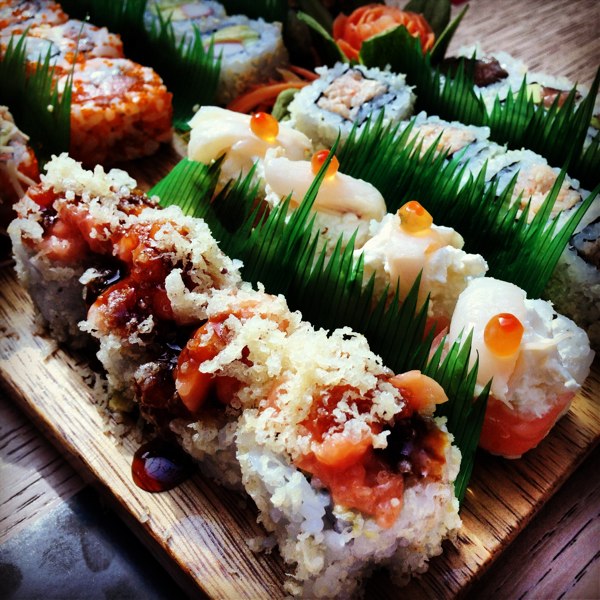 We ordered one order of each:
California sesame 6250 (avocado, cucumber, crab)
Crazy California 6900 (cucumber, avocado, crab, crazy topping)
Crazy special 6900 (crazy, tobico, avocado)
Crispy shrimp 6500 (shrimp, crispy)
Philadelphia 8250 (salmon, Philadelphia, tobico)
Naked 8250 (salmon, avocado, tobico)
Volcano 8250 (tobico, volcano mix)
Roasted salmon 11900 (Scottish roasted smoked salmon, orange, naked rice)
Salmon skin 4750 (salmon skin, crispy)
Crispy salmon 7750 (salmon, avocado, crispy)
Exotic salmon 11900 (smoked salmon, Philadelphia cheese, litchi, ikura)
Crispy eel & shrimp 8250 (eel, shrimp, crispy)
Eel California 8250 (eel, crab, avocado)
Salmon belt 8250 (salmon, crazy, avocado)
Alaska 8250 (shrimp, avocado, crazy)
Crunchy salmon 8500 (crazy, avocado, salmon, sauce)
Special eel 8500 (avocado, eel, crazy)
Spicy extreme 7250
Special ikura 11900 (ikura, salmon)
Maguro mixed 8900 (tuna, avocado, crazy)
Spicy salmon 8900 (mixed salmon, crazy, avocado)
Phila salmon 8900 (Philadelphia cheese, black sesame, salmon, avocado)
Green belt 8250 (avocado wrap, crazy, avocado)
Butter fish maki 8900 (Butter fish, crazy, avocado)
Sweet duo 9900 (crazy, avocado, shrimp, salmon, mango)
The details I like:
Thick beige wooden tables fixed by stainless steel supports
Ashtrays without cigarette support
Black and red plastic transparent chairs
A fountain in the middle separating the restaurant from Roadster Diner
The wrapping bar/kitchen
The way you write on the place-mat before detaching it and giving it to the waiter
They propose the open sushi a la carte for $28 all week. It's worth it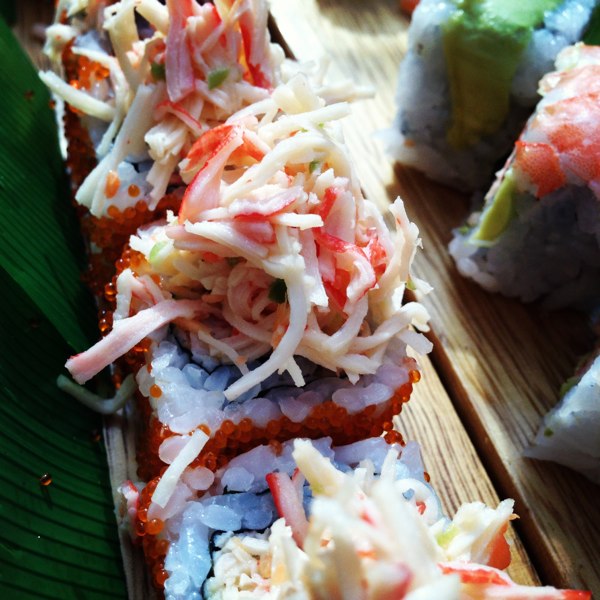 The minuses:
Ichiban's rolls are heavy. Do not order more than you can handle. Remember that you are going back to work afterwards

The teriyaki sauce used with salmon skin is way too sweet. It blocked my appetite. Its recipe has to be changed immediately
The needed changes:
The last part of the menu where extras are being paid for is pathetic. Please! 2000L.L for ginger or soya sauce? LOL
I liked this place and I liked its concept in a mall. Will pass by again from time to time.