Tonight I'm hungry, tonight I'm back to one of my Coup de Coeur restaurants, a place I've been to three times already, a small shop nestled far from curious eyes, a bistro called Michel behind Byblos' main building in Achrafieh.
After visiting Michel many times with the friends I love, I was back for another visit in 2015. I couldn't wait for the endives salad, the famous chicken liver or Michel's entrecôte...
It starts with the bread, carefully crafted by the French Bakery which never fails to impress me. A bread served warm, a crunchy envelope and a heart that's so airy and so light, perfectly fluffy, melting under the teeth in style. Add to it Michel's famous and simple olive tapenade and enjoy some refreshing moments.
To start we had a bottle of white wine and two plates while we waited for the starters.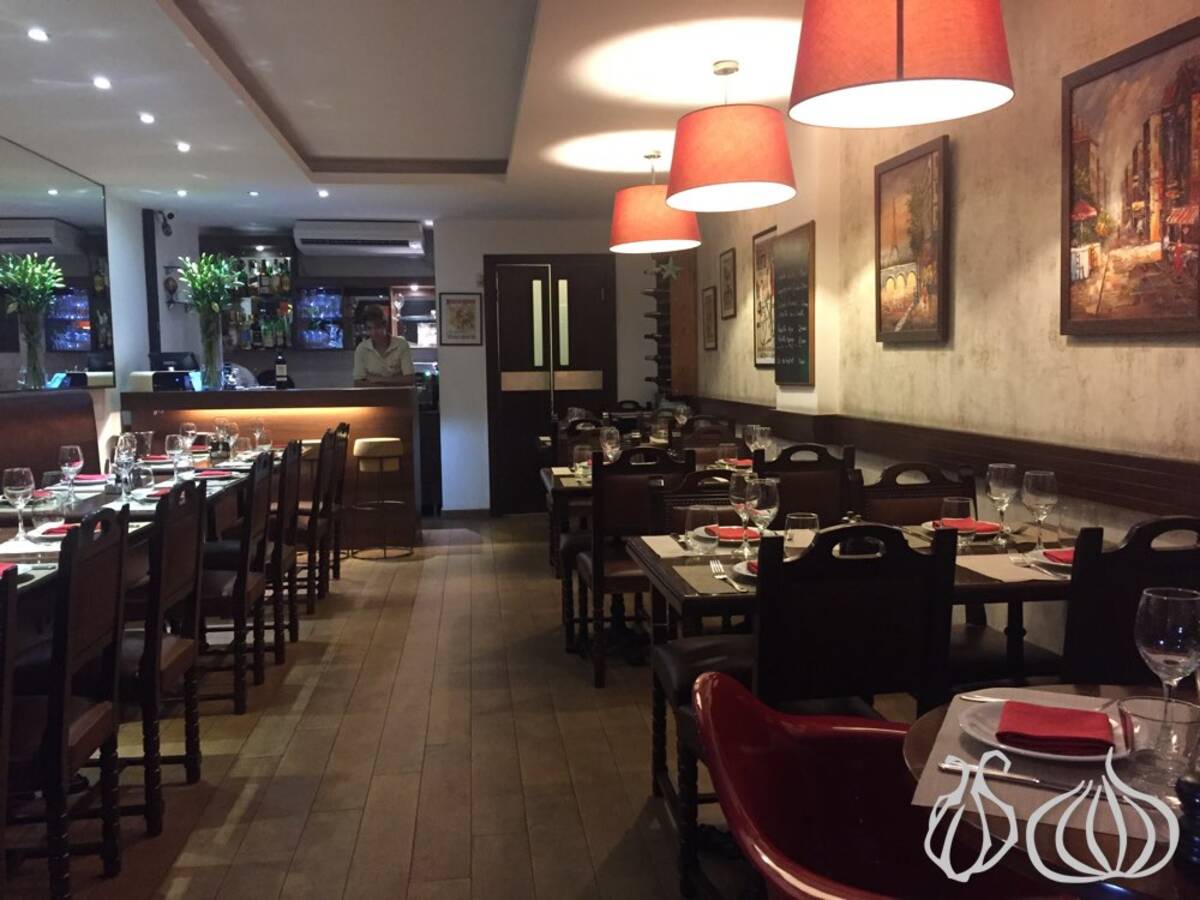 The Little Details:
A one-door restaurant located in the heart of Achrafieh, behind Bank Byblos' headquarters.
Red curtains protect the restaurant from strong sunny spells during daytime, as well as hiding the black wood supporting the glass doors.
Two blackboards at the entrance display the menu and specials.
Inside is a cozy place with a white ceiling and light wood parquet.
A bar at the end of the restaurant displays the wine collection.
A long mirror to the left makes the place look bigger, supported by the long brown bench underneath it.
To the right a beautiful bespoke wallpaper is decorated with two Parisian-style paintings and a blackboard.
Three standing Burgundy lanterns lean over the tables.
Over the bar, a basket of flowers adds a touch of finesse.
Dark wood tables surrounded by brown chairs and decorated with nylon beige placemats, white plates and tissue napkins create a classic ambiance.
The Bistro de Michel welcomes guests from Monday to Saturday for lunchand dinner. The place seats 38 people inside and on the terrace, spread over an area of 90m2.
Located in a quiet neighborhood, Michel's place has a calm vibe, reflecting the real French tradition of a "Bistrot de Quartier" or a neighborhood restaurant. Michel does everything, making you feel at home.
Quick bites for a start:
Asparagus salad: Five asparagus spears laid one next to the other with a mountain of fresh frizé lettuce and decorated with halved cherry tomatoes. Crunchy fresh asparagus served warm with a light balsamic sauce. I loved the salt and pepper sprinkled on them, adding a touch of flavor.
The cheese plate: Four or five choices of cheese, some sliced, some cut in chunks, with balls of goat cheese served with fig jam and wild figs.
Funny music from the Sixties, the sort of thing you'd here during French nights at university... Bizarre with positive vibes, you can't help but move.
Now for the starters:
The crab salad, fresh crab tenderized in lemon juice with diced mango for sweetness. Lovely pieces of crab, tender like butter, and some fresh mango cubes. Endives and asparagus decorate the plate with a mountain of fresh greens. It's yummy and simple.
Endives, Rochefort cheese, walnuts, cherry tomatoes cut in quarters and green apples. A salad where everything is mixed together in a simple, homey way. Lovely.
The foie de volail: A dream plate one can't but order at Michel. A bowl filled with sauce and chunks of chicken liver, tender and cooked to perfection. With that comes a bowl of French fries. What a perfect combination of flavors and taste. A creative innovation.
Lentil salad: As simple as it can be, as good as it is. A plate of lentils cooked al dente with tiny little apples for the crunch and the finesse.
Main plates:
Seafood Pasta: Delicious, generous tortellini pasta in a tomato sauce and with lots of seafood. The mussels, calamari and shrimp, all cooked to perfection are delicious. I loved the sour touch, the intense tomato flavors and the crunch of the seafood pieces. It has been improved since I was last here.
The meat: Exceptionally tender meat, four slices of it, melting under the teeth like a cooked potato served with a selection of sauces prepared with cream. Sauce with intense flavors, lightly watery but delicious. Back to the meat, this super tender meat, very well cooked with a red heart, served with those sublime discuss and the crux fries sprinkled with salt and pepper. It's so finger licking good.
Dessert is not to be missed:
Baba au Rhum: Mouthwatering and loaded with rum, sweet and full flavored, a tender heart, a tasty cream topping.
Ile Flottante du Bistro: Vanilla cream and whipped cream. Simple and tasty. I loved the vanilla flavors, the ice cream and the juice.
Moelleux Chocolat de Cedrik: The chocolate cake, melting like a heart in love, with vanilla ice cream On the side. Ouf, uf, wow, awesome! I have never eaten something that molten and that good. Wow. Bravo, bravo, bravo. It's worth visiting Michel just for this cake. A cake homogeneously soft like butter and tasting like chocolate truffles. I think the photo below is enough to make you want to try it. An exceptional dark chocolate, a pure chocolate madness, a flavor unmatched, a cake that will make you scream from joy. The textures are so nice, the envelope that's so light and thin with a heart of molten, extravagant chocolate.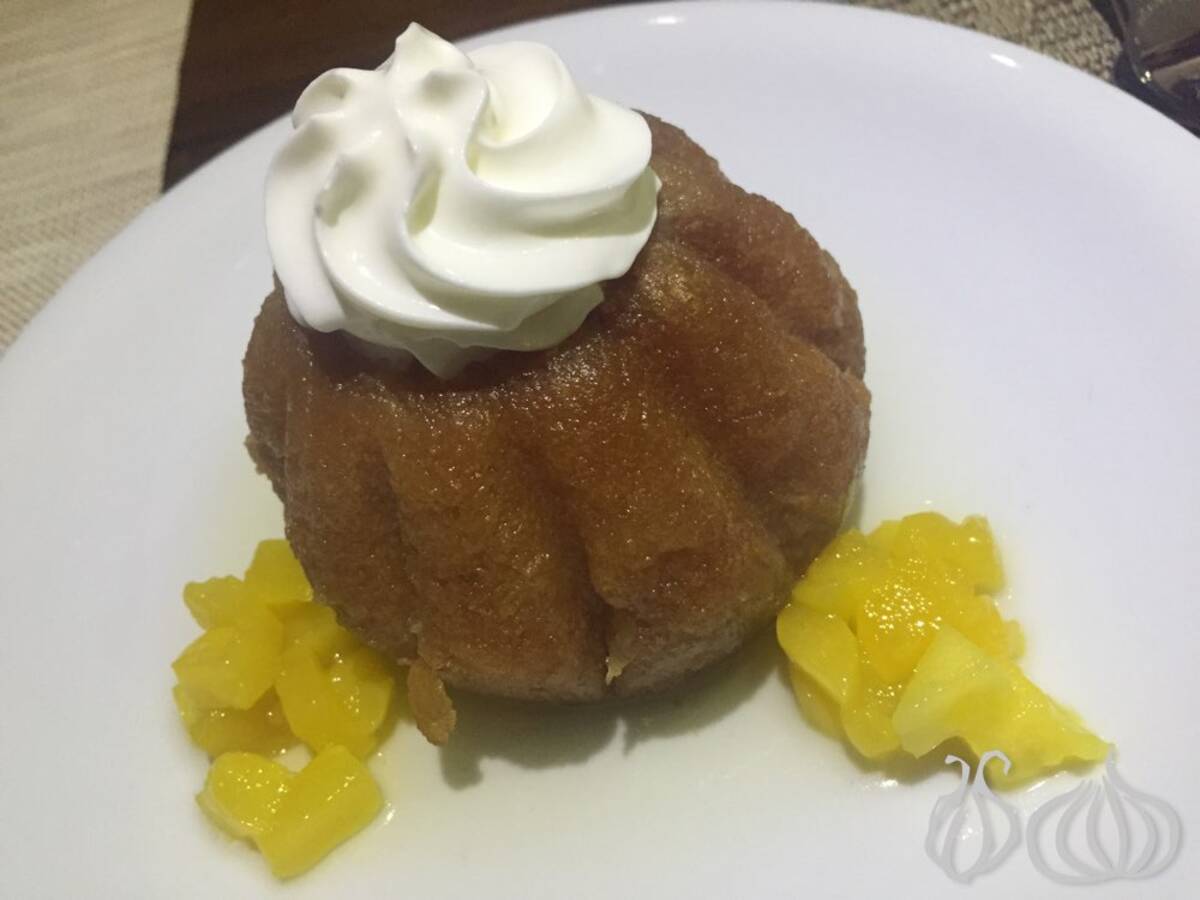 A coup de Coeur, as I previously said, Le Bistro de Michel is where great food is served in a cozy and calm ambiance and where the owner is always present to make sure every detail is mastered to perfection.