Product designers are working on producing products that are beautiful yet at the same time super functional. If you're not a fan of chopsticks and are always ashamed of asking for beginners chopstick these are for you... and if you are already an expert, these designs act as a multifunctional products.
Oriental meets Occidental traditions with this very clever design by Lékué. The Twin One is a fork and knife, but when you link them together they turn into a set of chopsticks!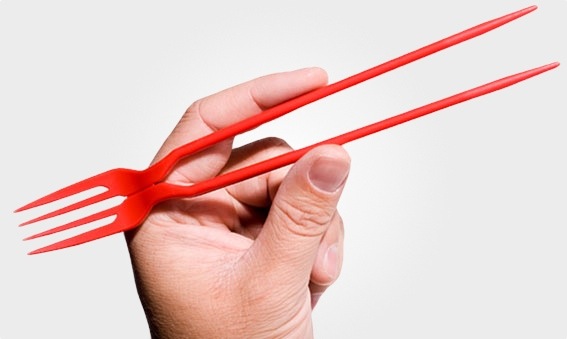 Taking this a step further here's another design that called the Chork, a fork that splits in half to become a set of chopsticks. It can be used as a standard fork, as chopsticks for 'beginners' or as normal chopsticks.