Located in the Royal Plaza in Doha, every cup of coffee served is fresh – directly out of the bean.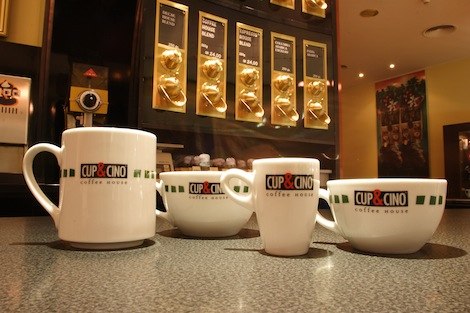 As you walk in, you're welcome with a soothing smell of coffee. An automatic pick up feel before you actually have a sip of their tasty coffee. The international coffee company was established in 1995. Besides the distribution of premium coffee and bean-to-cup coffee systems, CUP&CINO offers since 2002 the coffee house concept as a franchise concept. The headquarters of the company is located in Hövelhof near Paderborn (North Rhine-Westphalia/Germany) and the roasting plant for all premium coffees is in Switzerland – where all coffee machines are developed and produced as well.
Coffee, Breakfast, Lunch or Dinner, Cup&Cino has it all. Very fresh and tasty.
During my visit to Doha, I was impressively satisfied with all the dishes I tried. Sandwiches, salads, pasta, pizza, nachos and many other things, this place is not your usual coffee house concept that we know. It's a full fledged restaurant.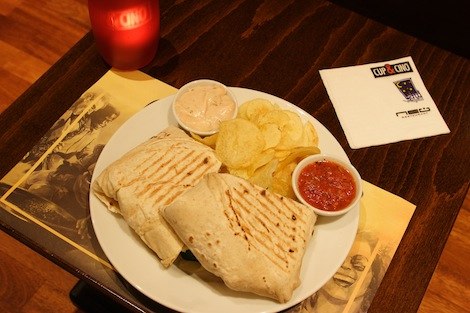 I was happy to have had the chance to step into this franchise that has proved successful. The images I took say a lot.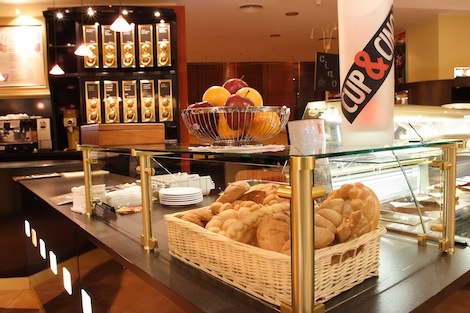 See yourself through the images. When in Doha, drop by for a quick bite.