Downtown in Jounieh has been around for many years. It's a weekly address for many people who come to enjoy their wide choice of international food, their fresh and diverse salad bar as well as their staff members who know exactly what you're going about to order before even grabbing your menus. The staff at Downtown deserves a moment. They have been around for many years. It's nice to walk into a relaxed atmosphere where you are welcomed by familiar faces that know you by name, habits and favorite dish choices…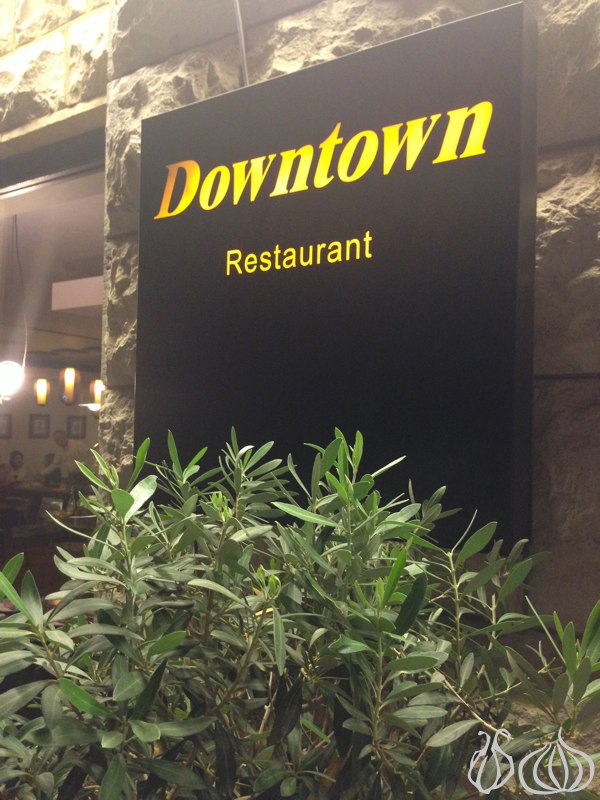 Back to the food now. I have posted several reviews praising this restaurant, although I must say that every time I insist that they have a serious problem with their Japanese cuisine…
On July 12, 2012 I wrote: The only thing I am not a fan of is their Sushi that can incredibly be improved in my opinion.
On January 10, 2013 I wrote: While every one enjoyed the Mussels and Fries, I went for their Sushi. I always try their sushi selection to check for improvements. I love their Duo Sashimi Salads, but for Downtown to be the perfect place their maki wraps – taste and ingredients used must be reconsidered.
Let me tell you why:
The rice is slightly over cooked
The wraps go into pieces every time you grab one
The special wraps are way too big. Huge! It's very hard to chew. We appreciate your generosity but instead of serving one piece, divide them in two or use less rice in each wrap. Big is not better. Many tried and didn't succeed. A maki piece has a standardized international size.
The normal soy sauce (red) is provided by Kikoman, while the low in sodium one (green) is by another unknown brand. I didn't understand why…
The salmon skin temaki is too dry and crunchy to the extent its scratches your palate
Tonight, I decided to review only the Japanese part, trying to shed light on what can make the sushi at Downtown perfect to complete the great place it is. Sometimes changes are seen, like for example, they realized that the maki pieces are too big and they made the smaller, keeping the same price…
The Japanese menu selection:
Sashimi (8 choices)
Sushi (12 choices)
Maki (16 choices)
Naked Maki (6 choices)
Temaki (7 choices)
Platters (3 choices)
We ordered:
Crispy salmon 3,500L.L
Crazy California 3,700L.L
Santa Monica 3,700L.L
Naked Salmon 4,000L.L
Naked Edamame 3,800L.L
Naked Avocado 3,700L.L
Naked Broccoli 3,700L.L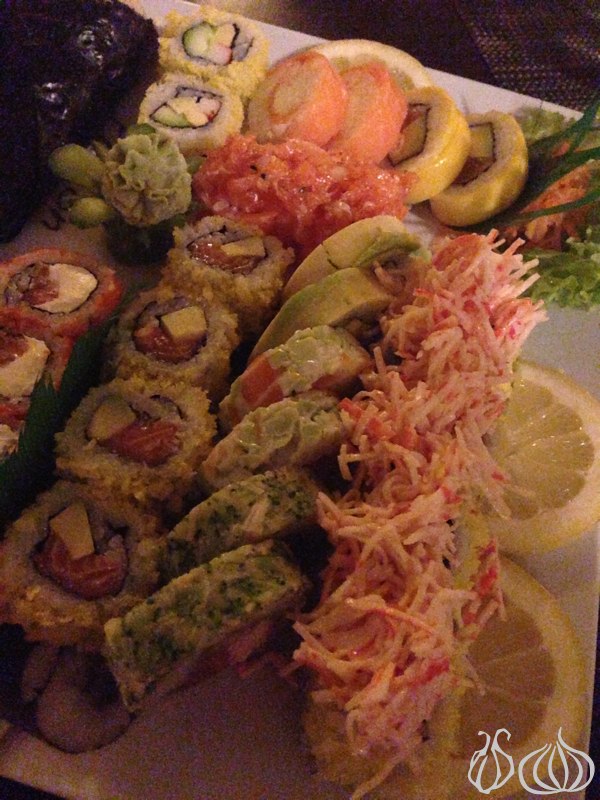 The major problem is that the taste and quality is never the same: Sometimes the nori is crunchy, other times its chewy. Rice is often overcooked and at other times it's al dente. The Food:
The avocado used is not ripe. Every bite has an unpleasant crunchy feel to it. The cucumbers and avocado end up tasting the same
The pieces, which they tried to make smaller, became thin and uneasy to grab. They fall into chunks before even reaching the soy sauce bowl
The crispy covering, which should be "crispy", chews like gum. It feels like it was prepared the day before
The rice, a major and key ingredient that makes all the difference, is al dente. How unpleasant it was to eat every piece. Crunchy rice that sticks on your teeth
Cucumbers are too big and too hard. I felt like I was eating fattouche rolled in nori leaves
Crunchy rice, crunchy cucumbers, crunchy avocados... Imagine how unpleasant the bite can be
The temaki, even though they are generous and filled with seafood, are too chewy
I can say, with a clear conscience, I recommend you visit Downtown, but don't order Sushi because you'll be disappointed. My wife and family ordered the frankfurter, the truffle pizza, and steak frites, which they totally enjoyed.
The only item I recommend in their Japanese selection:
Duo Japonnais. Served in a beautiful two-compartment plate, this salad contains crabsticks on one side and sashimi mix on the other, tasty and enjoyable, since they don't contain rice or vegetables. Mind you, I am not comparing it to Le Sushi Bar, but for the renowned Downtown, a minimum is expected. They owe it to their faithful customers.
Stay tuned, as I'll surely be visiting Downtown this summer to taste their Japanese selection again.
Downtown on NogarlicNoOnions: Review 1, Review 2, Review 3