Before reaching Jbeil, a new gas station has opened its doors, a station with a European touch, hosting a supermarket for quick shopping and where one can stop for a coffee. Starbucks has now opened its second drive-thru concept in Lebanon, Chtaura being the first one.
Next to the Bonjour market, Starbucks has a small shop with a long bar, where four baristas with headsets on take orders from customers. A long bench, the signature wooden chairs and a touch of modernism and simplicity at the same time.
I loved the light brown sofas, the beige floor and the display of a dozen possibilities.
We had the special edition pumpkin spice that's a light drink with lots of milk a spicy end note and sweetness. Served hot, this drink is good for a start of the day.
Today is chocolate morning. The chocolate muffin, Chocolate Lovers Cake and the molten chocolate cake. The molten chocolate cake is lightly moist on the inside, but don't expect anything molten. It has a heart of hard chocolate and a doughy texture like the one at Chili's if it were heated, but it's not.
The chocolate muffin is good, I like it at Starbucks. Tender and not too sweet, large in size and covered with chocolate chips.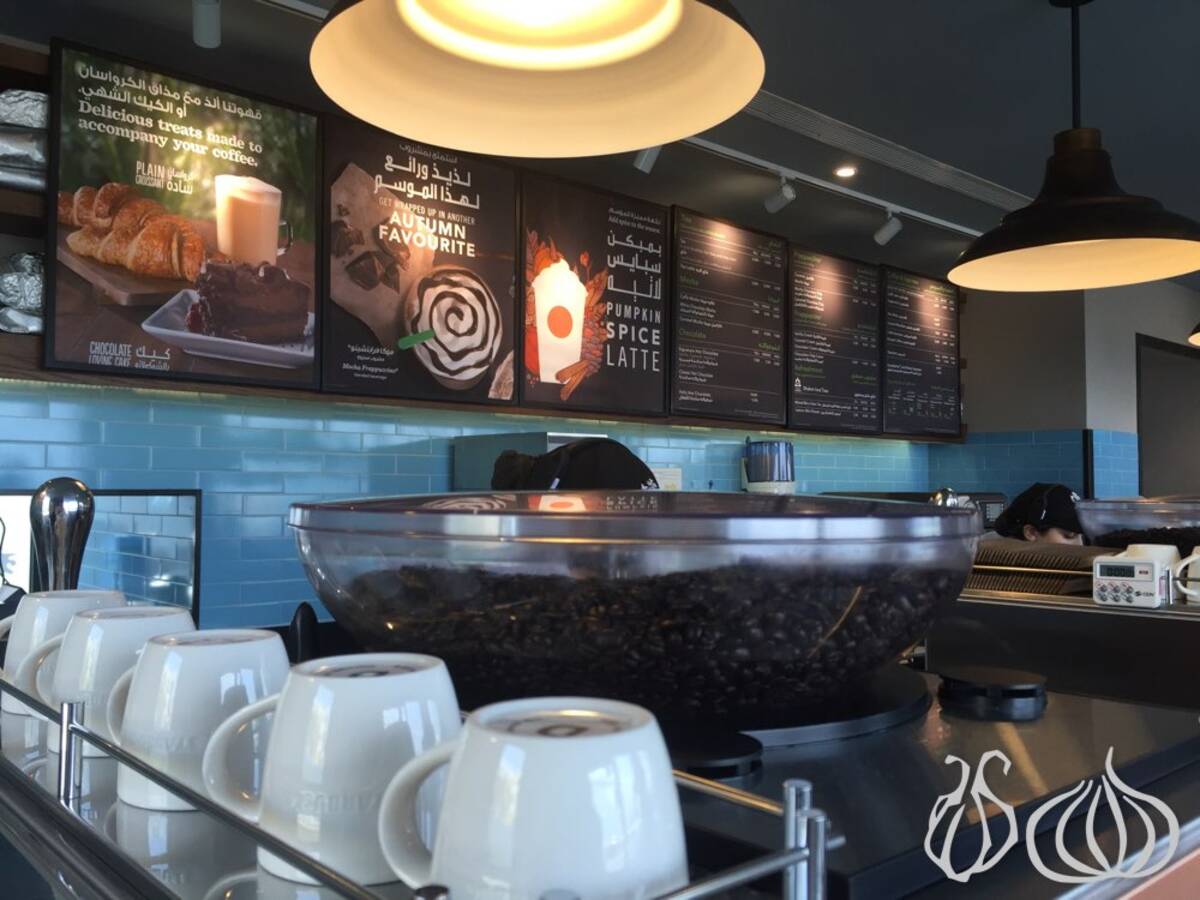 The Chocolate Lovers Cake is an overdose of chocolate the Cheesecake Factory way. Chocolate cake, chocolate mousse and chocolate frosting all together. It's too strong and too heavy to be eaten by one person, but if you're a chocolate freak, that's surely yours.
I like Starbucks to the extent I have reviewed many of their locations in Lebanon and even in Paris. Acceptable fast food, coffee and service... Satisfaction is usually guaranteed.
Drive-thru while going up North.