I'm back, yes back in less than a month to enjoy one of the finest Asian cuisines in Lebanon. Just remembering my last experience makes me drool – awesome flavors, the simplicity of real Asian food... I loved it and wanted more.
Jai is also planning a new menu but it is not ready yet. Anyway, I came back with the aim to cover the complete menu.
Jai is the restaurant down on Hamra Street, which has now become famous for bringing Lebanon some real Asian food cooked in a simple not complicated way. Offering generous portions and a guaranteed joyful experience, this is a one of a kind experience in Lebanon.
Please feel free to read the previous review for more details about the space… and believe me everything is still the same. We arrived at 9pm, and because the main four persons table was booked, we opted to sit outside on the sidewalk.
Five chefs led by Wael, the owner, creator and passionate cook behind the concept were running around at full speed. A group of seven women had just arrived, and they got their wine bottle with them. Remember, you can get your own alcohol bottle with you, served at the table at no additional cost.
The place has "the table" hosting four persons inside, the bar for four outside and a small table for two on the side next to Malek's Bookshop, which can't be used on rainy days.
Let's Eat:
Shrimp Summer Rolls LBP9,000: rice wraps with shrimps, noodles, lettuce and herbs, served with sweet chili sauce. A simple as it is, a fresh transparent envelope of rice wrapping the crunchy vegetables. Dip in and enjoy.
Vegetable Samosas LBP8,000: four golden samosas with curried potato, green peas and spices, served with mango chutney. A flavorful bite looking like a sambousik, tender dough with a subtle light crunch, and a punch of curry caressing your nostrils while you bite. A purée filling that melts gently under the teeth while the mango chutney adds a touch of sweetness. Loved it.
Tokyo Chicken Salad LBP16,000: grilled chicken with Chinese cabbage, carrots, almonds and Tokyo dressing. It's best described by fresh. Tender noodles, crunchy carrots and cucumbers, a sweet sauce, sesame sliding between the teeth... That's good, that's really good.
Grilled Coriander Shrimp LBP17,000: grilled marinated shrimps with a ginger mayo and a crisp lettuce. What an amazing sandwich indeed. Just image a tender wrap filled in with warm ingredients, a generous portion of crisp shrimps, a sweet touch and fresh vegetables. This is delicious! On the side is the glass noodle salad composed of carrots, herbs and peanuts with a zesty soy dressing.
General Tsao Chicken LBP19,000: famous battered chicken in a tangy, smokey sauce served with jasmine rice. A beautifully looking plate of red and green pepper, broccoli, carrots, onions and lots of sesame bathing in a soy sauce. Chunks of chicken feel light, juicy and tender. It's surely a generous and sharing plate as good as everything in the menu. I loved the saltiness and different textures of it.
Singapore Noodles LBP20,000: classic thin rice noodle with a mild curry shrimps and chicken. The best part is the smell, the aromas, the curry which makes all the difference. After that, the noodles, their taste and texture before reaching the crunchy vegetables. Here and there, Chen and shrimps add finesse to a plate I surely recommend. It's a dry mix, positively enjoyed.
Pad Thai LBP19,000: Thai noodles with eggs, shrimps, chicken and crushed peanuts. The best! My favorite! The moist and juicy noodles, the crunchy peanut, the hundred flavors... The sauce... The spices... The tamarind... "Mech ma32oul". A trip to Asia and back. Not to be missed! PS: don't forget to squeeze on the lemon before starting.
Green Curry LBP25,000: a staple of Thai cuisine, with ginger, lemon grass and like leaf with jasmine rice on the side. It's extravagant, more like an exceptional meal; no what I mean is that I had a blast! This is the best of the best even better than the Pad Thai. The flavors, the spiciness, the coconut freshness, the string lime... I love you Jai!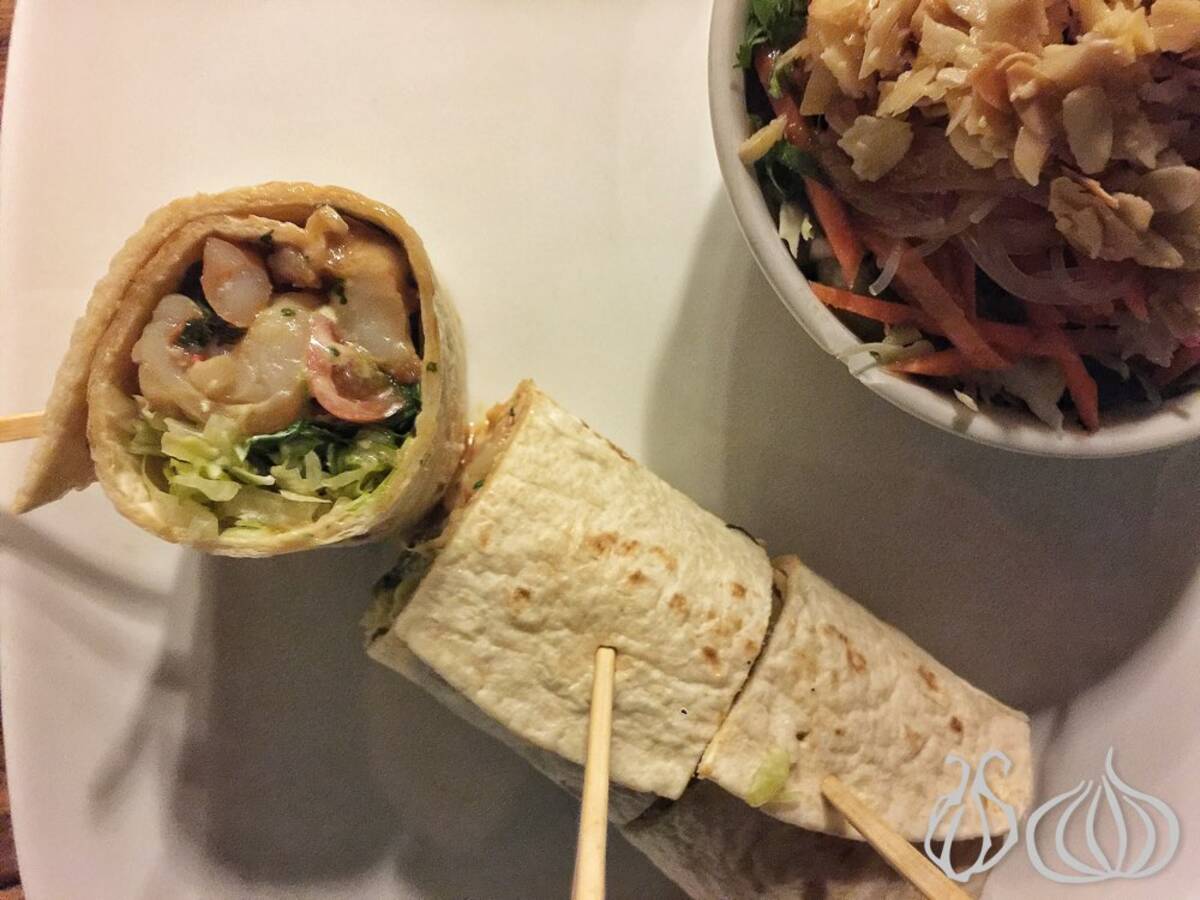 I love the food
I love the generosity
I love the premium ingredients
I love the aromas
I love the presentation
I love the colors
I love the vibes
I love the passion felt in every plate
Wait until you've tried their unique dessert. Only available to dine-in customers, the doughnuts are awesome. Non oily fluffy donuts with a crunchy envelope and fluffy heart topped with sugar powder and served with coconut, milk and lemon grass dip. A sprinkle of sliced almonds adds flavor and crunchiness. That's a reason for you to visit Jai.
We were four; we ordered food for eight... We only paid LBP120,000. That's unbelievable. The best of ingredients, the tastiest of food, for only LBP30,000 per person. That's more of a dream.
What else can be said... Jai is fabulous!