Do you feel like having a refreshing drink, something to give you a boost for the day with a vitamin blast, Juice Box is now open in Broumana down the sidewalk of Broumana Villa. While spending the weekend in Broumana, I passed by them for a tasting.
A small shop beautifully decorated with light wood, light grey, neon colors, plexy and lots of fruits. Soothing music plays in the background, while a lady prepares the fresh drinks behind an open counter.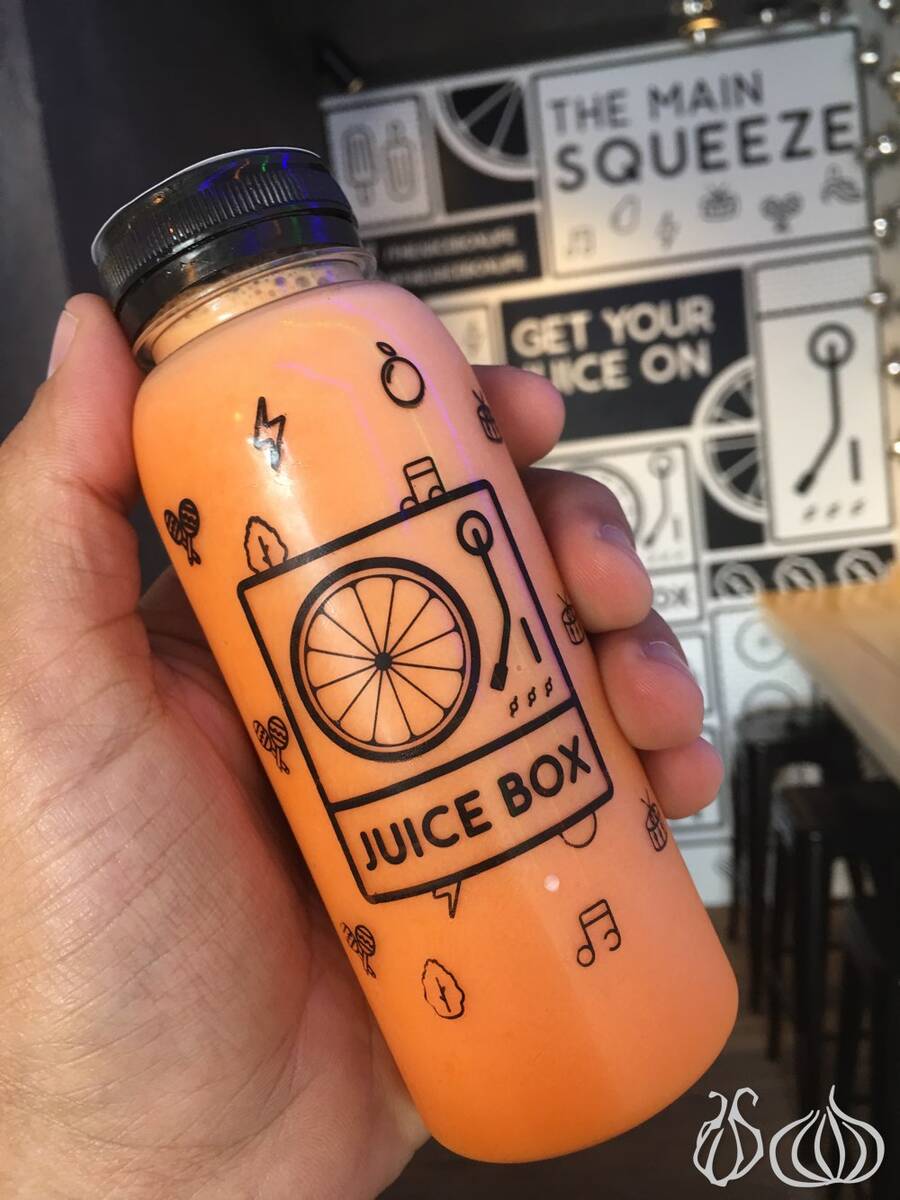 Super smoothies, juice blaster, timeless juices and ice pops. Stevia for the sweetness and lots of benefits. Vitamins are everywhere.
I had the "Ginger Me Up"; orange, ginger, carrots, Stevia. A light drink where the smell of ginger starts, then comes the acidity of the oranges followed by the tickles of ginger. I liked its smooth consistency.
The "Mango Tango"; mango, strawberry, lemon, pineapple, Stevia. A777! Refreshing and smooth, thick in consistency, a cold heart, mango as the main ingredient, lemon for the zest, strawberry for enjoyment and pineapple for a nice equilibrium.
Drinks are priced at LBP7,000, served in small plastic bottles and ready for take away. A subtle rich taste produced with a clear know how. Try them for yourself.