Make slushies or milkshakes in your own kitchen in minutes with this specially designed Zoku cup.
Just place the inner core in the freezer for at least 8 hours, then pour in your liquid and stir—your beverage freezes right before your eyes. Zoku is the fun, easy way to stir up all kinds of cool treats like fruit smoothies, chocolate milk, iced coffee and root beer floats.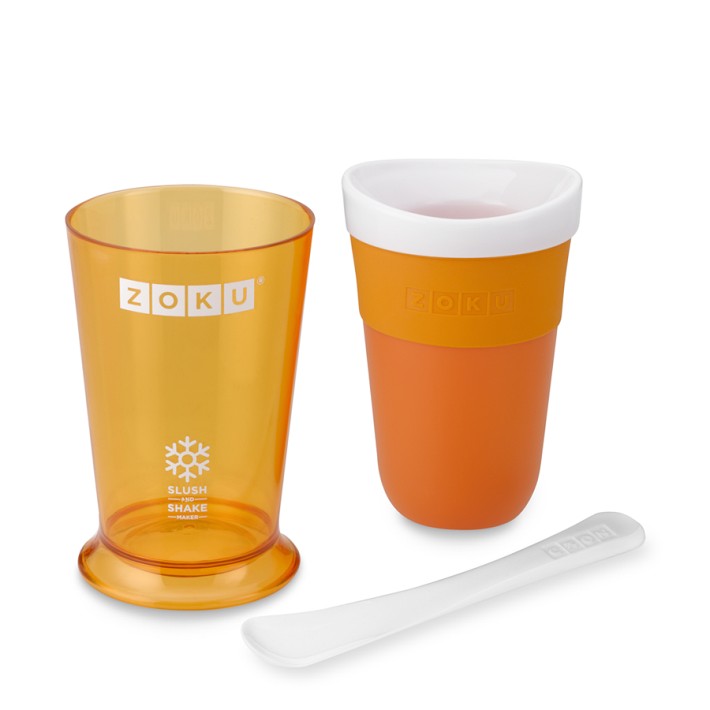 Slush is made by a mixture of sugar and water. To prevent the mixture from freezing solid there must be between 12% - 22% of sugar present in the solution. The sugar acts as an anti-freeze in the solution. The slush machine stirs or rotates the mixture at a constant speed so that the sugar and water molecules bond together before the water gets a chance to freeze. In this way a soft wet slurry mixture is formed.