M&M's is debuting a new flavor this spring that you definitely want to know about. M&M's Mega will hit stores in May 2014, to the delight of chocoholics everywhere. This new version, which comes in the original and peanut flavors, is packed with three times the chocolate as regular M&M's.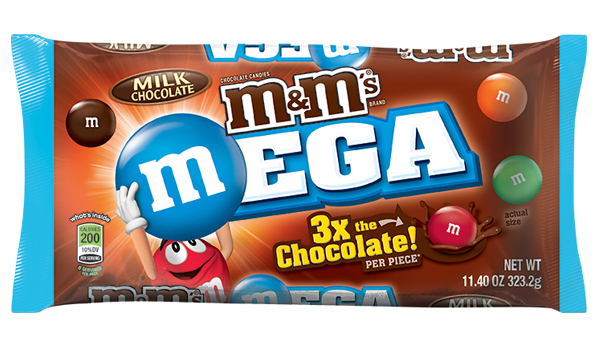 A small bag of milk chocolate candies will be available for $1.49,
FoodBeast reports
, and a medium bag of milk chocolate candies or peanut chocolate candies for $3.29. Focus groups have been asking for bigger candies, Tim Quinn, vice president of trade development for Mars Chocolate North America tells
Candy Industry
. Since everything seems to be getting
super-sized these days
, this request seems only natural. Plus, you can never have enough chocolate.