Yesterday my friend and I were craving for some good decent American pizza. We have definitely some good Italian pizza around town, but we long for this thick heavy crust that we cant find anymore... and the old usual delivery centers we're used to, fail to satisfy our craving a long time ago.
Papa John's Papa John's an international franchise opened recently in Lebanon. Located at Sin el Fil highway, towards Saloumi area. It's a delivery center but we went there anyway just to get our delivery menu. An open kitchen where you get to see your pizza being prepared; everything including the kitchen ovens, the grills, even the floor was impeccably clean(hope it stays this way with time)! We didn't order much, we just wanted to try it and we couldn't eat neither chicken nor meat because we are fasting but we'll sure do it soon?.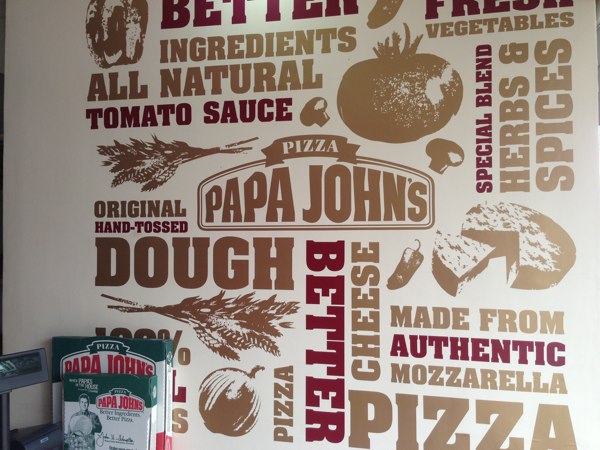 We ordered:
One cheese pizza (diced tomatoes, onions , black olives, fresh mushroom, loaded with tasty mozzarella cheese)
Potato wedges (seasoned potato wedges baked and served with pizza sauce and garlic sauce)
We chose the thick crust, hot crunchy yet thick crust very delicious and light. What I appreciated the most was the use of fresh ingredients: diced tomatoes, fresh mushrooms (not canned), delicious mozzarella cheese. As for the wedges i fell in love with, hot crispy wedges skin on, baked not fried and not oily at all !
For all American pizza lovers,I loved this place and i advise u to try it!
Tel: +961 1 494025