To date I had one Coup de Coeur, in my opinion the best chocolatier the world has ever seen, Pierre Marcolini, the king of the dark chocolate bar. This morning, walking the sidewalks of Paris I bumped into a chocolate shop, that kind of beautiful shop made of two colors, a certain finesse and class; the shop is Patrick Roger -my second favorite chocolate maker in the world.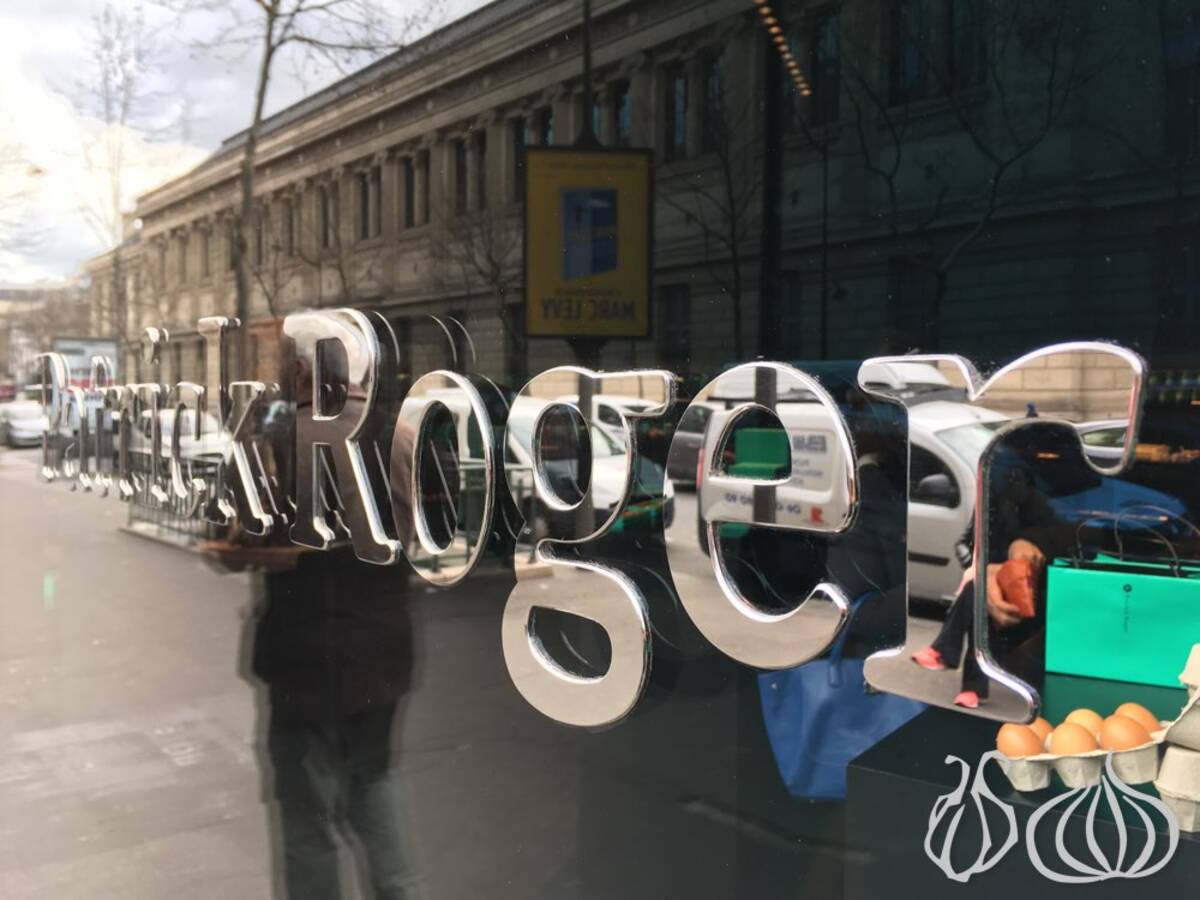 Patrick Roger is world renowned as a master chocolatier, probably as good as Pierre Marcolini. His colors are light green and black, close to Tiffany's, the jewelry firm. A large choice of chocolates from milk to dark coming from the four corners of the globe. Getting to know the brand even better I got myself some tablets.
The tablets at Patrick Roger are metallic. They've invested into those creations and they're worth every penny. Before that I started with fingers of dark chocolate praline which I couldn't resist. €3 a piece, they're worth it and ready to amaze. A square finger of chocolate wrapped around a mousse, crunchy bits and this chocolate that's ready to melt at your tongue's contact. As excitement arose, I wanted to try those bars.
Dark Embrace, the name justifies the power that embraces you with all its flavors; 75% dark chocolate from Madagascar. It might be more tender than I expected, because the thing I love about Pierre Marcolini is the crunch of his chocolates, but the taste and those flavors that start caressing your palatial buds, the firmness and richness of this chocolate were really way beyond my expectations. Once you try them you'll really reconsider indulging in any local chocolate that claims to be good.
It was 11pm, laying on my bed in this beautiful hotel in Paris but I couldn't stop. The 75% raw dark Cuban chocolate followed. Less flavors, more intense, gives a kick and leaves a strong after taste of purity. It's dark, but that memorable, enjoyable dark.
The next day and again before going to sleep it was chocolate tasting time. Ecuador 80% raw dark. Amazing! So strong, so intense, so flavorful. A journey that starts as you bite into this little rectangle... Breathe and boom! An explosion! Unmatched flavors. How badly so many so called manufacturers need to learn the art of chocolate.
Venezuela 75%: Lighter than the previous one, smoother on the palate. Soft on the brain. Maybe great for an amateur.
And now comes the master... The mixed blend of 85%, the chocolate of dreams. I felt like crying... 85 different sensations hidden in a chocolate tablet. You won't understand the pleasure and power of such a chocolate until you try it.
Patrick Roger's chocolates are to die for! It is love in every bar, it is passion in every bite, it is what chocolate is all about and how dark chocolate should be.