Pizza Tivoli, a restaurant located at walking distance from the famous Galeries Lafayette, serves Italian specialities in a french Bistro like atmosphere. They have many interesting choices, some of which are delicious while others need some fine tuning. The evening I went, a lot of couples were there that night enjoying the romantic mood the place oozes. This place may be a good choice for Valentines, if you happen to be in Paris.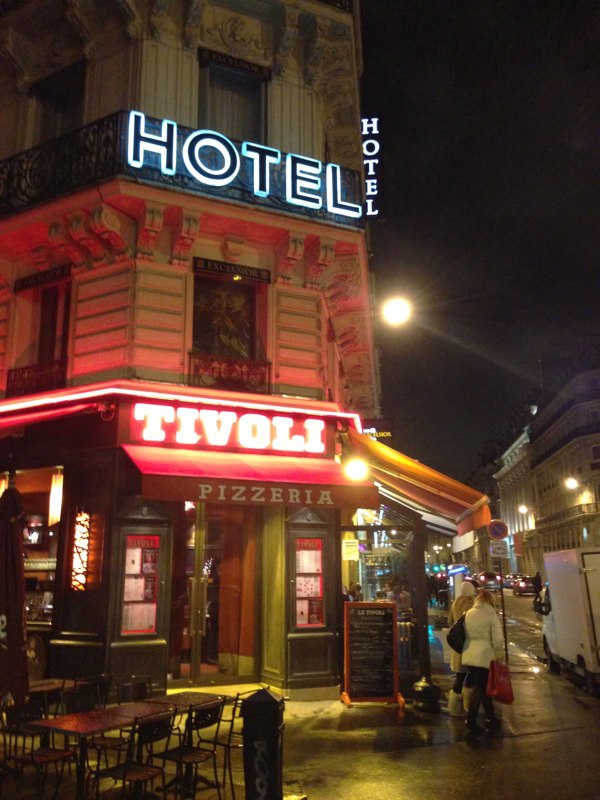 Today, I felt like eating a Pizza. I have been looking around Paris for the best Pizzas, so after trying
Napoletano
and
Cesar
, it was time to visit Tivoli. I enjoyed a delicious Italian Pizza which comes in third place on following the other two restaurants. A thin crust, fresh ingredients, a generous filling and an overall addictive taste.
The place:
Red burgundy colors
Long sofas
Nice glass chandelier
The main wall covered with square paintings
Wooden tables and relaxing leather chairs
A long bar at the end of the restaurant
A cozy and warm ambiance
The (ardoise) on the wall publishing the daily specials
The menu sections:
Formule Midi
Entrees et Antipasti
Grandes Salades
Risotto et pates
Charcuteries
Poissons
Viandes, Veau et Grillades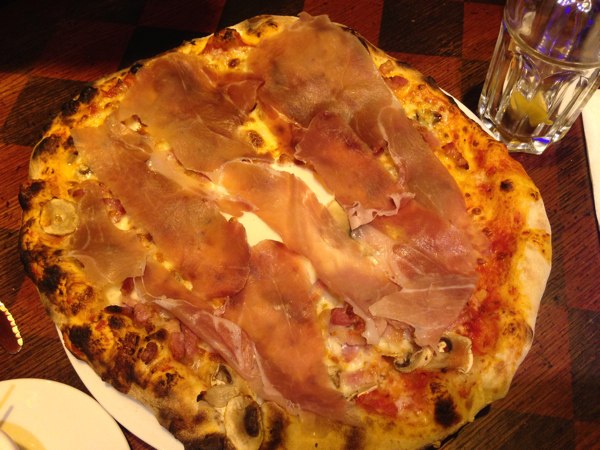 We Ordered:
The
Mushroom Risotto
, the Pizza Vito and a salad. The salad was fresh and tasty, the Pizza as mentioned earlier was very good but the Risotto was a simple disaster. Never ever order this plate. Uncooked rice, tasteless, heavy, dry... Shocking.
Overall, Tivoli Pizza, on the 9th district, is a nice place to try although the place leaks of a strong garlic smell and manager's attitude should change. He obviously doesn't enjoy his job at all and didn't feel like working that night.