Renoma Café Gallery, a Parisian restaurant located in the heart of the Golden Triangle.
Not only is The Renoma Café Gallery a restaurant, it is also a hub of social activity, part art gallery, part boutique and part fine dining establishment. Additionally, the restaurant is a creative space where diverse events occur within a cool, contemporary setting, including Sushi nights every Monday, an American brunch buffet every Sunday, delicious cocktails every night and great DJ sets. Managed by the grandson of Alain Bernardin, founder of the Crazy Horse, Alfred Bernardin has brought a whole new lease of life to the Renoma Café Gallery with delectable and diverse cuisine presented to you in a cozy, urban atmosphere, and décor featuring New York street art.
The Renoma Café Gallery is also about soirées centered on one important concept: celebration! The programming is unique, thanks to surprises which are organized every week for a "hip" clientèle. A DJ sets the scene every Thursday, Friday and Saturday at 8:00 PM, allowing you to let your hair down and groove to the beat until 2:00 in the morning, while burlesque dancers tantalize you with their shows, and magicians make your head spin with their tricks and illusions.
VIP ROOM:
Weddings, baptisms, anniversaries, Bar Mitzvahs, private parties...organizing an event at Renoma Café Gallery is both easy and stress-free. Alfred Bernardin will make your wishes come true with original decorations and the possibility of creating a personalized menu. It is possible to rent the Renoma Café Gallery for an event accommodating from10 to 350 people, offering a space dedicated to celebrating and interacting with your guests without being disturbed.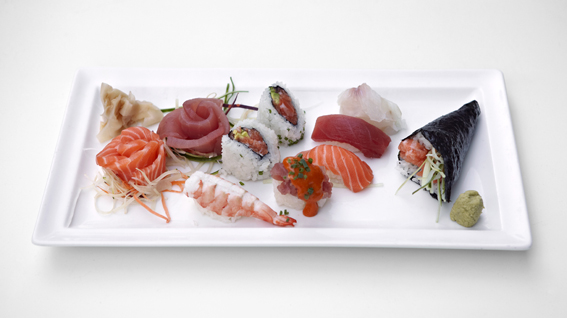 FAMILY BRUNCH:

Nothing beats savoring an American-style brunch as a family to end the weekend on a high note.
An activity leader will take care of the little angels every Sunday at a special children's brunch, consisting of fresh orange juice or hot chocolate with a hamburger, cheeseburger, or scrambled eggs with smoked salmon accompanied with French fries- a delight for the youngsters' taste buds, culminating with a sweet treat (mini Chantilly waffle or 2 scoops of ice cream). The adults can have a leisurely chat while the children are busy playing games or having their faces painted to look like their favorite animals, all set in a friendly and welcoming environment.
CREATIVE SPACE:
Le Renoma Café Gallery is also a creative space in a contemporary setting, which hosts photography expositions several times a year. Not only this,it also serves as a center of activity for shopping and lounging freely on the antique leather Chesterfield sofas or in vintage chairs from the 1960s. The Renoma Café Gallery is the "arty" spot par excellence, with rooms inspired by the industrial style housing tables d'hôtes and tables d'amoureux.