One more tasty and delicious seafood dinner at the bay.
I like Salmontini Riva, I like it a lot. It's nice and simple restaurant on Beirut's waterfront where every plate is full of freshness and passionate ingredients.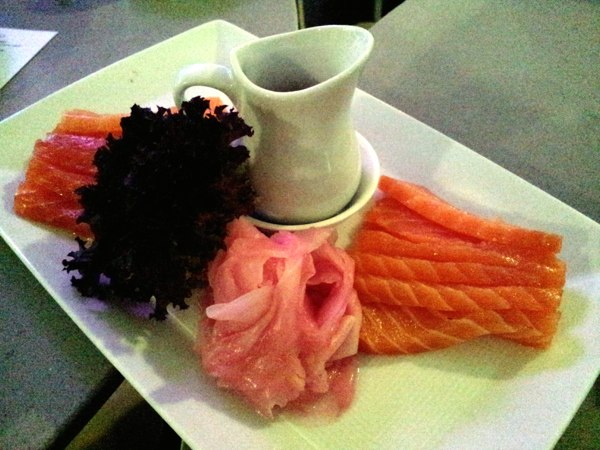 This time I've tasted:
- Grilled calamari giant pieces which crunches under your teeth tastefully one after the other. - Smoked salmon prepared the same week in-house at their own smoke house. - Fresh salmon sashimi like you have had nowhere else. - Delicious fresh crab with an overwhelming smell. - Nori-wrapped cooked salmon: a dish up to the standards of a fine dining restaurant.
The wine tasted and appreciated:
ChateauSainte-Marie, VieillesVignes 2011
A must change:
- The stressful Buddha Bar music. The choice of music is not for Salmontini - They need a better trained staff - I recommend they add bigger square or round tables that can welcome large groups
The plus Salmontini is known for:
- The welcoming salmon special mix served with warm bread - The fact that they import and smoke their own ingredients - Their unique wild rice
Again I say, Salmontini is a must try at the Bay.