The morning after... here we are, following a long night of dancing, celebrating my best friend's wedding. The festivities were not over. The couple invited us to a Sunday brunch at CFlow Jbeil. A day which at 11am and continued until late afternoon. Remember, we had slept at 5am that same morning! But the party mood was still on - especially when we were invited to a rich buffet of fresh and enticing food prepared by Cate in Style.
I didn't expect the food and organization to be as good as we experienced it. Reach CFlow, the "the latest trend" beach resort and find Zahr El-Laymoun on the right. The main resort's restaurant where a long buffet was awaiting to be devoured. Salty items, three cooking stations, followed by a rich choice of desserts was all what we needed to celebrate the wedding and enjoy an enjoyable sunday by the beach. On the menu today:
Bread Display: A variety of bread types placed in baskets
Vegetables display: Fresh vegetables to be enjoyed by guests under the sun
Hummus & Fig: Light, good and suitable for the beach. Even though it lacked lemon and salt, the presentation of this dish with fresh figs on the side makes your mouth water
Balila: Served on a unique metal jar, closed and kept hot
Foul: Served with vegetables on the side: Tomato, onions, parsley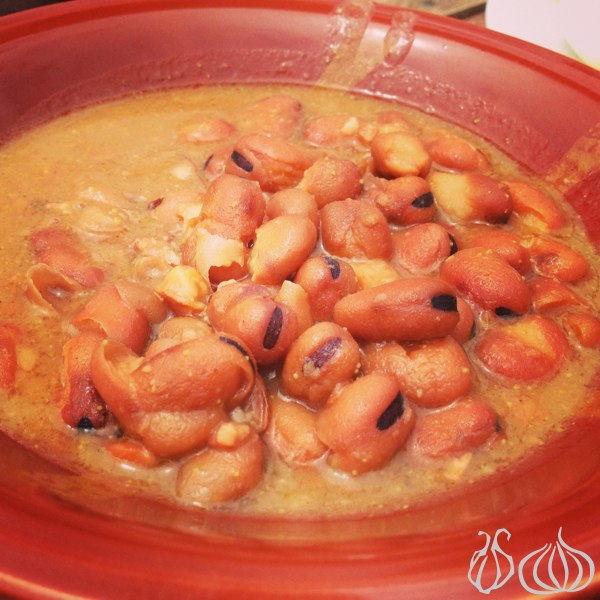 Mchallaleh Cheese with Crispy Markouk: A beautiful presentation of cheese laid on a bed of lettuce, covered with cherry tomatoes, surrounded with markouk rolled baked bread. The cheese is unfortunately way too salty. This problem would have been solved if the cheese was soaked in fresh water
Eggs Station: Nice. Well presented and filled with any additional ingredients you desire: Ham, parsley, mushrooms, cheese, salt and pepper. I think they should think of changing the pan used to fry, the end product will contain less oil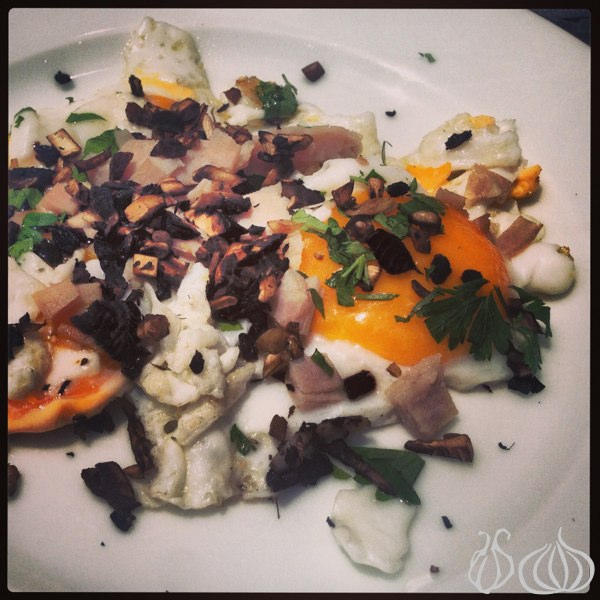 Saj Station (Zaatar, Cheese, Kechek, Pizza): I loved it!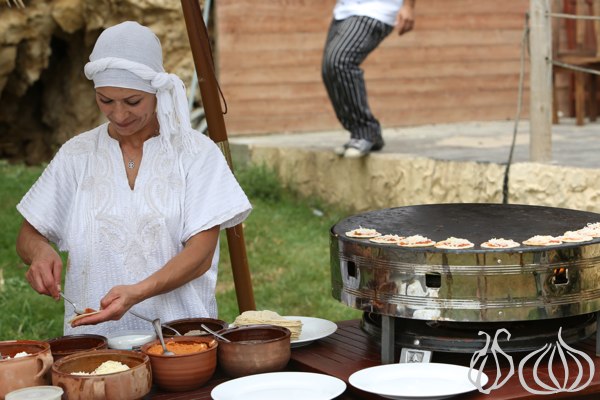 Cheese Platter: Beautiful. Simply a piece of art. Fresh and generous, the plate is amazingly well decorated. It just makes you want to eat it all... And this is what I did. I had cheese for lunch
Charcuterie Platter: Rich and varied
Macaron Labneh: That's something that deserves more than a line. Imagine: Macaron created with biscuit with less sugar and filled with labneh. Mint leaves are added to each adding to it a nice taste...
Mini Chicken Lacquer Crepes: Individual sandwiches of 10cm each, tortilla soft bread, filled with sweetened chicken, carrots, cucumber and semsom. Superb! Bravo
Quinoa Salad with Salmon & Edamame: A nice and innovative creation, even though the salmon is a bit too oily
Goat Cheese & Grilled Vegetables salad: Goat cheese presented in round forms - French goat cheese rolled in balls, covered with sesame seeds and served with grilled vegetables
Mini Croissant Selection: A variety of cheese, chocolate and thyme
Chocolate Halawet Tart: Simply yummy! A thick chocolate layer covering another layer of halawa, all embraced into a biscuit tart. A light cocoa taste, another sweetness provided by the halawa and to add the needed strength is the biscuit. Not a sablé to avoid adding more sweetness to each and every bite.
Miniardise selection: Mini Tart, Mini Éclair
Fruit Salad: Seasonal fruits made into a fresh salad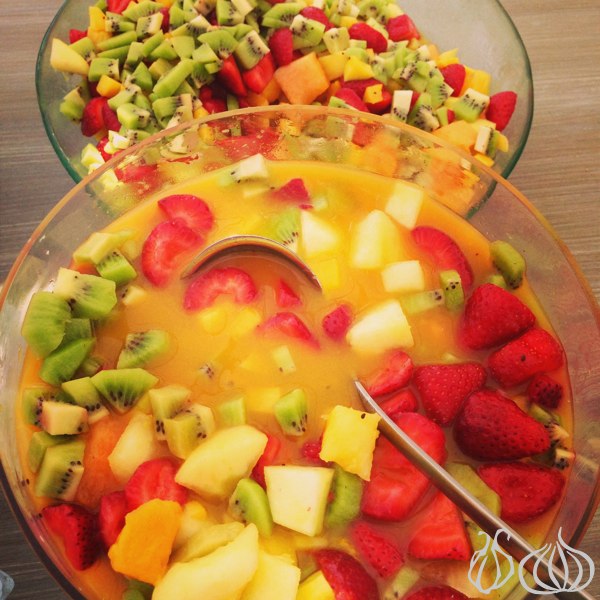 Knefeh: I liked it. Good quality
Sahlab: Heated and served with kaak
The food: I enjoyed the buffet, its presentation, choices and different tastes catered by cate in style by Blends. Today, I met the executive chef, Cesar Berzghal and had the chance to have an interesting chat with him. A professional guy indeed. Beautiful and creative plates filled with intriguing flavors made me enjoy my lunch. Cesar, confident with his work, offered me a plate of mini burgers without me even asking. After tasting almost everything on the buffet, it was burger time: A platter of three mini burgers (Mexican, classic, bbq bacon) served with french fries on the side. Even though the bun is not fluffy enough and the meat was over cooked, I think that the overall preparation is good for a quick platter served by the pool. "Cate in Style is a catering and hospitality company, specializing in creating flavorful experiences for all events including cocktail parties, corporate functions and intimate dinner parties. we are committed to providing exceptional service to guests, while going to great lengths to meet our clients high standards and expectations. we provide our clients from the food to the setup; each event will be unique, reflecting our clients desires and aesthetics. this fierce passion for food and top notch attention to detail is what makes Cate in Style stand out from the rest"
Today we enjoyed:
A space free from children: No one under 18 is allowed in
An archeological environment, naturally private and sets you in a tropical island mood
CFlow's Food & Beverage is handled by a team of professionals "Blends" team
"A la mode" or not, I don't like CFlow:
Too crowded: They welcome in as many people as they possibly can to the extent you can't see the grass anymore

The pool was packed
Drinking alcohol until drunk, a motto almost everyone follows here. Disgusting!
High and unpleasant music that really puts you in a bad mood
A party ambiance from 11 until 6 pm. A nightclub during the day ? 'm not understanding what people like about this
I'm not too fond of this kind of ambiance - a bit to 'show off' for my style
Even though the general ambiance of this place is not my favorite, the food was really good. I would recommend you visit on week days, away from the week-end's party mood if you're looking to relax under the sun. Sit, order some nice food, and maybe have the chance to meet the chef, he is always around.