Summer is here and and we know that not just from the change of weather but also with the openings of rooftops in Beirut. The Four Seasons Hotel welcomed the most eminent members of the Beirut Jet-Set, from the showbiz world to the business world as well as artists, diplomats and top journalists to its opening event.
Located by the rooftop pool on the Hotel's 26th floor, this modish urban tapas lounge offers the perfect perch from which to enjoy sundowners and the season's hottest club tunes. The Roof's wraparound views showcase Beirut's downtown skyline, mountains and the Mediterranean Sea. A floating oasis, the open-air lounge – the highest in Beirut – is a chilled out place to sample the best of the city's nightlife, with a live DJ spinning tracks until closing.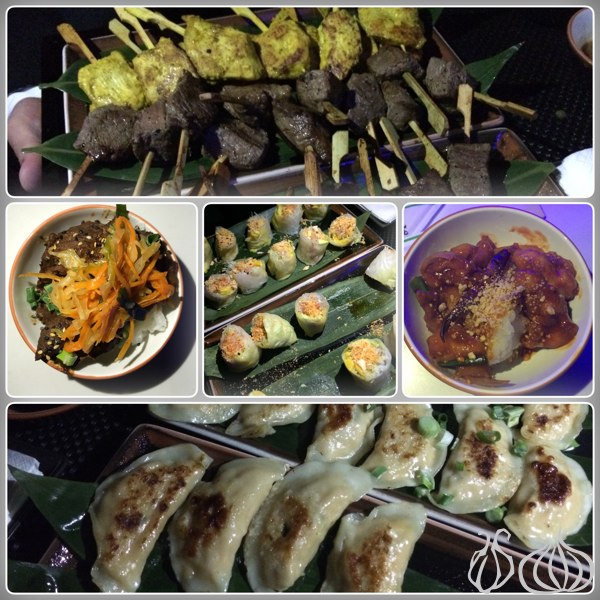 I was amazed by the little details put into the success of this party:
You are welcomed by the valet parking followed by another member of staff even before accessing the hotel
On the ground floor, three beautiful ladies dressed with big smiles showed us to the elevators
A person inside the elevator accompanies you to the 26th floor
During the night, champagne and wine were flowing abundantly... along with cocktails and coolers, wine and smoothies, all made from the freshest ingredients
We didn't have time to look for food as waiters were walking around offering refined delights of the Asian cuisine prepared by the hotel's talented chefs, including tapas and Asian-inspired bites includes crisp salads, siu mai dumplings and satays. Desserts followed
Valet was complementary that evening. A nice gesture from the hotel for the occasion
The party started at Sunset with champagne and wine... guests were amazed by the unique ambiance animated by the resident DJ music and the talented young singer and especially the splendid international hologram 3D visuals animated sculpture, conceived by creators from Urban Screen who specially came for the occasion.