Ever wondered what the super-rich shell out on during their Christmas shopping? Expensive cars, jewelry and gadgets make up the list. But there is something else, and that is stocking up on vintage liquors, which means the "home bar" has enough high-price and "acquired taste" drinks to entertain the distinguished guests.
"Make no mistakes folks, vintage liquors aren't the 'ordinary' drinks that you use to spice up your eggnog," says Bart Laming, head of Old Liquors, located in Breda, The Netherlands, and online at www.oldliquors.com "Only the most fortunate will have the chance to let their taste buds be tickled by these aged and delicately blended and precious elixirs," adds Bay van der Bunt, owner and lifelong collector.
In an effort to help connoisseurs of vintage liquors stock up their "home bar" this Christmas, Bart has put together the following "Top 10 List" of the world's most expensive liquors to help them make better informed holiday buying decisions.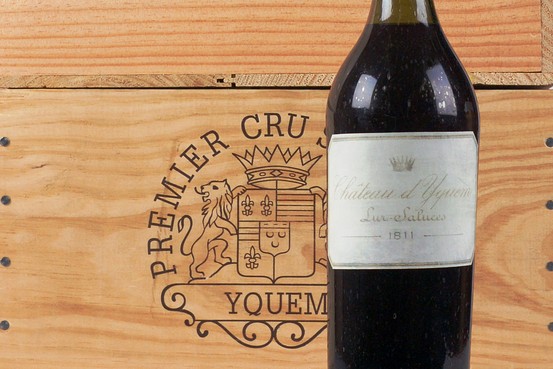 The Complete list:
10. Cognac from vintage 1811 – starting from £ 4.900: If there is one thing wine and spirits critics agree on, it's that there is no greater quality vintage than 1811, pronounced as the Comet Vintage. During this year the Great Comet was visible in the sky for 260 days. The Comet was responsible for a long hot summer and a warm dry winter and the harvest reached an unequalled level of perfection. Many wine- and cognac producers say the Comet was responsible for the superb quality of their products.
9. Whisky Linkwood-Glenlivet, vintage 1898 - £ 11.800: Everybody loves a good bottle of Scotch, so why not have a sip of this vintage? This one-of-a kind bottle contains one of the oldest whiskies available. Coming from a period that the Linkwood-Glenlivet company was founded, this whisky will provide you the needed warmth during those cold Christmas days.
8. Cognac Hennessy Silver Jubilee - £ 12.000: This bottle may seem quite ordinary. but is truly a priceless gem. It was bottled to commemorate the Queen of England's Silver Jubilee in 1977. Only 60 bottles were ever made and the cognac consists of a blend of at least a hundred year old cognacs.
7. Cognac A.E. DOR Soleil d'Austerlitz, vintage 1805 - £ 17.900: Do not be fooled by this relatively unknown brand. According to many vintage liquor connoisseurs, this small château produces some of the world's best cognac available. Only three bottles were ever sold of this cognac. The content was collected in 1980 from a single 3.5 liters demi-john during a visit in the Paradis 'Soleil d'Austerlitz' of A.E. DOR. The owner of A.E. DOR kept a bottle for himself and presented the rest to the French president.
6. Cognac Courvoisier Erté Collection 1 to 8 - £ 29.000: The bottles of the Erté Collection were designed by Russian deco-artist Erté and contain an extraordinary blend of precious Grande Champagne cognacs from the well-known château Courvoisier, considered one of the largest producers of cognac. Only 12.000 bottles were made of numbers 1 to 7. Courvoisier finally released a limited edition to commemorate the death of Erté in 1990, number 8, of which only 4.000 bottles were made. Each of the bottles' design represents a different facet of the cognac making process.
5. Cognac Rémy Martin Louis XIII Age Inconnu, vintage 1938 - £ 42.500: More than 1,200 brandies were blended to form this cognac. This special edition was presented during the royal banquet of Queen Elizabeth and King George VI in 1938. A bottle like this was sold in March 2011 for over $70.000 at auction.
4. Cognac Croizet, vintage 1842 - £ 62.500: This is potentially the most expensive 70 cl bottle of cognac in the world. An 1858 bottle was sold at an auction October 2011 for $ 156,740. The cognac has aged for over 140 years, which is exceptionally rare for a cognac. The unique bottle and label indicate it was bottled for a special event. Will that event be taking place at your home this Christmas?
3. Cognac Courvoisier & Curlier, vintage 1789 - £ 95.000 : Distilled in the same year as the Storming of the Bastille, this hand-blown bottle is the oldest vintage from Courvoisier. It is so rare that even the château does not own a bottle, as it was recently discovered as the oldest vintage from the famous French cognac brand in the cellars of Dutch collector Bay van der Bunt. During the Christmas Holidays, this cognac will exclusively be on display at Harrods, London.
2. Wine Chateau d'Yquem, vintage 1787 - £ 119.000: In 2011, a vintage 1811 bottle from this château fetched £ 75.000 at auction. It's no surprise that this bottle from 1787 comes with a heftier price tag, attempting to break the record of its predecessor. Chateau d'Yquem is the world's most famous estate for sweet white dessert wine. Only the most fortunate will have the chance to taste something this delicate.
1. Cognac Brugerolle, vintage 1795 - £ 138,000: This whopping six-liter cognac bottle was a favorite of French revolutionary officers and travelled with the army of Napoléon Bonaparte. Whenever a field battle was won (or lost), the soldiers and officers would open it up and each get a nip of this precious elixir. It is the last remaining bottle in the world. You can be sure to fill a whole lot of glasses at your Christmas party with this bottle.