A new underwater attraction in Dubai, apparently inspired by Pirates of the Caribbean, aims to attract scuba diving and snorkelling tourists to the emirates.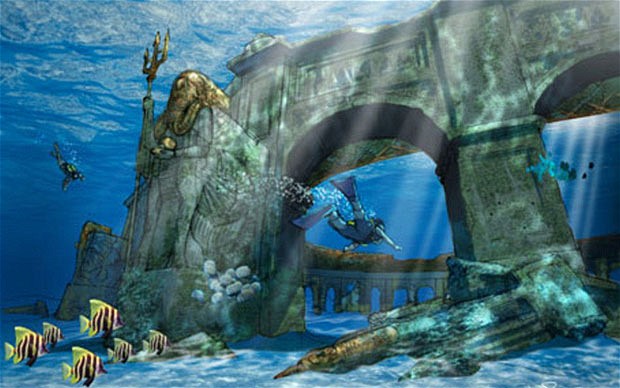 The Pearl of
Dubai
, set in the shallow waters of The World Islands development off the coast of Dubai, has been modelled after the mythical lost city of Atlantis and inspired by the look of the Hollywood films
Pirates of the Caribbean
and
Avatar
, according to Reef Worlds, the Los Angeles-based underwater tourism design company developing the project.
The five-acre park, billed as the largest sustainable underwater tourism site, will be accessible to swimmers and divers of all ages and levels who can view the site near the surface of the sea by snorkelling or explore it deeper underwater by scuba diving. The company hopes to create a park where "everybody can be satisfied", with children able to snorkel, while parents go diving and teenagers explore the waters in a semi-submersible,
The National
, the Abu Dhabi-based daily, reported earlier this year.
"Ideally, we would be looking for somebody to be able to walk down the sand and right into the structure", said David Taylor, director of development for Reef Worlds. The project is hoping to attract tourists from the $3bn scuba diving and snorkelling market as well as a variety of marine life to
The World, an artificial archipelago of 300 islands,
the construction of which began in 2003 but was put on hold when the 2008 financial crisis hit. As of late last year, only two of the islands had been developed.
Original Post: Telegraph.co.uk