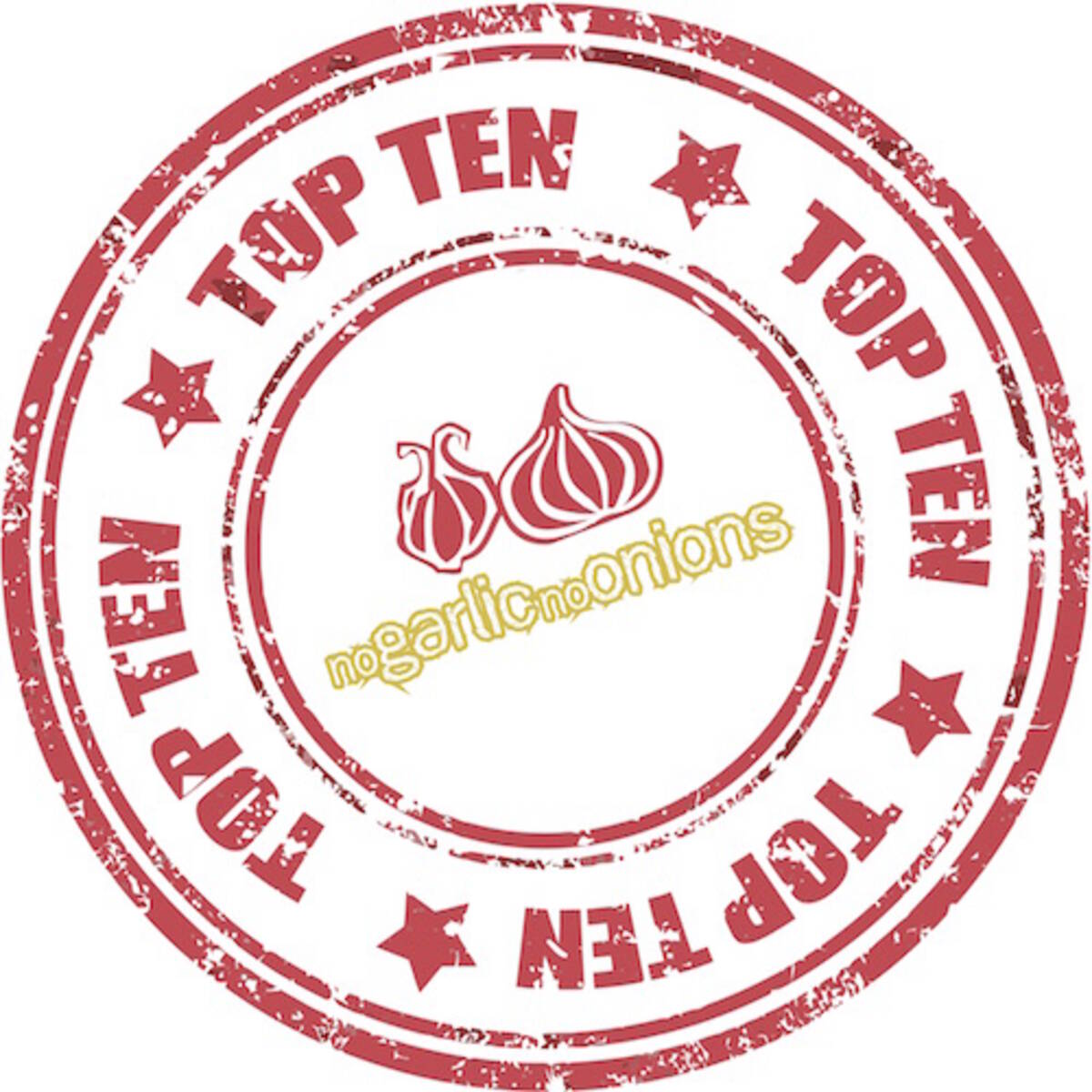 Le Petit Gris: A Rich Selection of Fine Dining Creations
Served in a brioche bun, The 180g meat sits perfectly around the added ingredients. Sponginess, juiciness and crunchiness of the bun by Paul Bakery hosts a thick and adequately cooked, non-red meat with an ultimate juiciness inside. After feeling the crunchiness of the bacon slices a sweet aftertaste of the caramelized onions is all what you need to make this plate a gourmet one. The fries cut in small little pieces are great, served with lollo rosso lettuce.

Gordon's: Prime Beef Burger Followed by Premium Pain Perdu

Gordon's "Grass-fed prime beef burger" is known to be a really good burger with an English touch, using English cheddar cheese, a fine 180g piece of meat, ripened tomatoes and pork bacon. Gordon's burger is an experience not to miss. It starts way before you bite into it. An oval plate lands on the table with a generous portion of fries and the burger itself. Inside the bun is a thick, juicy piece of prime beef topped with a thin slice of melted cheddar cheese. Mayonnaise and grain mustard sauce spread on both buns add a certain juiciness, making of this burger a unique and different one. I loved the crunchiness of the bacon and its saltiness as well as the slight crunchiness of the bun covered with butter and grilled afterwards; though I didn't like the chewiness of the bun, and the lettuce used as is with its crunchy heart, as well as for the tomato slices that were too thick for the burger. With such a fine piece of meat and a premium bun of this kind, this burger could be one of the best ever. If they used a thinner slice of tomato, emptied the upper bun, and removed the lettuce core, it'd be perfect. In any case, I loved it and would eat it as is.

Acoté: Sandwiches from Around the World Land on Mar Mikhael

Frenchie Gourmet Burger LBP25,000 (served with foie gras, poele, caramelized onions and rucola): Gourmet it is. A thick, juicy 130 grams of premium beef that's a bit fatty because of the grilled foie gras slice, decorated with some caramelized onions. I loved the juiciness of the meat, the finesse of the foie gras and the sweetness of the caramelized onions. Even though the bun is a bit chewy, that's a premium burger indeed. I'll come back for it.

Bar Tartine's New Location in Dbayeh: The First Impression

Lean&Mean Burger LBP29,500: A juicy, homemade, ground beef patty, traditionally grilled and served with caramelized onions, creamy camembert in a homemade Tartine bun, a side salad and golden, crunchy fries. Definitely still one of the country's favorite burgers. A good patty stuffed inside a unique bun, topped with cereals, airy and light with the added value, the uniqueness of melted camembert cheese, which makes this burger a piece of art. I loved its textures, I loved the flavors... All so enjoyable!

Frosty Palace: Trying Some New Burgers on the Menu

The Burger: A delightful piece of art. In every bite you'll feel a mix of soft bun, a crunchy bacon layer, a cocktail of Swiss and cheddar cheese, caramelized onions and that taste of BBQ'ed meat (burnt effect of the meat) with delicious palatal sensations, a light thin leaf of lettuce, American sweet pickles, very thin and enjoyable tomato slice... all with a final light crunch of the lower toasted bread. Just imagine! A dream-like sensation

Ferdinand: A Gastropub and Tasty Food

Ferdinand Burger LBP22,500: a delicate marriage of flavors indeed. Toasted brioche bun thick need and an in-house blueberry jam sauce, cheddar cheese and bacon strips. WAW! That's guaranteed amazement on a plate. It starts when you see the olive tree platter land in front of you. Just imagine a premium bun, slightly toasted, filled with a ranch sauce, crispy bacon and a hint of sweetness at the end. What the heck is that? That's a gourmet burger for sure. Loved the textures, loved the flavors, loved the overdose of sauce, loved the richness... Wonderful.

BRGR.Co: Not for the Faint Hearted

It starts with freshness, an aromatic freshness, while you bring it to your mouth. Plunge your teeth into its smooth bun and it rips apart, melting in style. Before you get to the meat, a thin crust and a crunchy butter layer will make you drool. Beautiful textures as you reach the patty, no effort needed, and your eyes will close by themselves. Herbs, Dijon mustard, butter, and more herbs. A soft meat that melts like a mousse au chocolat, that doesn't need chewing, a ground beef of the finest quality, strongly peppered and salted, with spells of enjoyment and finesse. Prepare yourself to indulge with 180 grams of premium meat.

The Diplomat Lounge: Food and Desserts are Simply Exquisite

Allow me to introduce you to some fine burgers. Burgers produced with such a dedication, each offering a fine taste, high-end ingredients and an exquisite finish. The meat is simply perfect, better enjoyed medium or medium rare. Please do not order it well done. Prunelle's famous buns melt under your teeth like butter. The cheddar, a fine cheese, not like the commercial ones out there. Onions, caramelized with love. Not only that, but you can add Foie Gras, grilled to melting point, juicy sausages, full of taste or American onion rings.

The Happy Prince… The Transformation!

The Dry-aged Cheese Burger LBP35,000: If the burger is good, this fine creation is great. Smokiness, richness, finesse, Crunchiness... love in every bite. The dry-aged burger is nothing to be compared with the cheeseburger. I felt like I was eating a burger at another restaurant. Just imagine a dry-aged premium Angus, grilled from the outside with its intense smoky flavor and juicy red on the inside, where every bite crumbles under your teeth like butter. Topping that are moist caramelized onions adding the sweetness it needs, while the best is left for last, a slice of aged cheddar cheese carefully melted on the burger. Fatty, but who cares, it's a fully-fledged passionate experience where calories don't count. Finish the burger then enjoy the fries, tiny fries, a mountain of them, perfectly salted and fried twice, each with a crunchy envelop and a melting heart; they are addictive.

The Grill Room: A Recommended Restaurant Indeed

US Prime Beef Burger 31,000L.L: For only 31,000L.L in a five star hotel you can enjoy one of the best burgers this country has to offer. A simple non pretentious burger where a thick and juicy piece of meat is layered on three homemade fries and topped with cheese and a poached egg. Close the bun to hear the egg explode around the red juicy premium meat. It's time to bite into this superb creation which combines homemade feel with a touch of fine dining. Don't forget to order the special truffle and Parmesan fries to end up the experience in style. Why should scathing burgers cost more around the city?
More from Captain Davis... Trying the Whole in a Week

The latest of diners to open around town, Captain Davis offers a fine selection of tasty American burgers with a hint of finesse. The meat is good… very good: Adequately fatty, they don't slide or squeak under your teeth, perfectly cooked with no red traces and very juicy, 150g of rich beef, thin and enjoyable. The bun, produced by the famous Prunelle, melts under your teeth. The sauces are mastered to perfection, each filled with tons of passion and dedication. The El Sombrero Burger (Beef patty, grilled onions, grilled jalapeños, cheddar cheese, tomatoes, iceberg, guacamole) was my favorite if I may say. Blending together guacamole with jalapeños and thin-sliced vegetables makes of this burger a guaranteed trip to Mexico in every bite. With its strong spices this burger is not for the faint at heart. I personally loved it and recommend it to all.