Superior design for your home: Eva Solo imparts exclusive Danish design to everyday objects in the home. Simplicity, distinct lines and a high degree of functionality characterize the products in the collection.
The series is divided into the following categories: cooking, serving, living, bath and outdoor.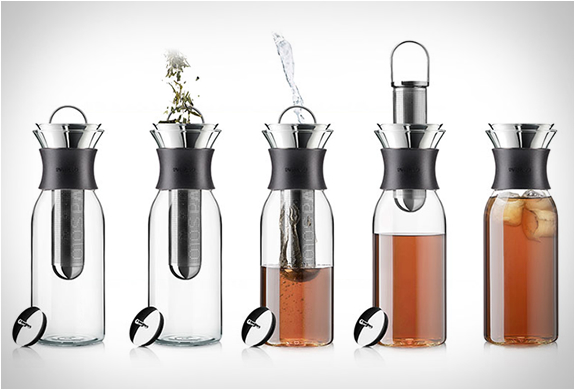 All in all, an extensive selection of tools and utensils so you can surround yourself with outstanding design throughout your home. The Ice Tea Maker enables you to make your own ice tea with your favorite flavors. It consists of a glass carafe, a stainless steel tea filter and a drip-free pouring lip with a flip-top lid. It also comes with a silicone sleeve, so it can be held when containing hot drinks. The Ice Tea Maker has been designed to fit neatly into most fridge doors.