American designer Jeremy Scott shocked everyone with his first collection for Moschino's new Fall/Winter collection in Milan Fashion Week 2014. His over-the-top yet original junk-food themed collection is something to see...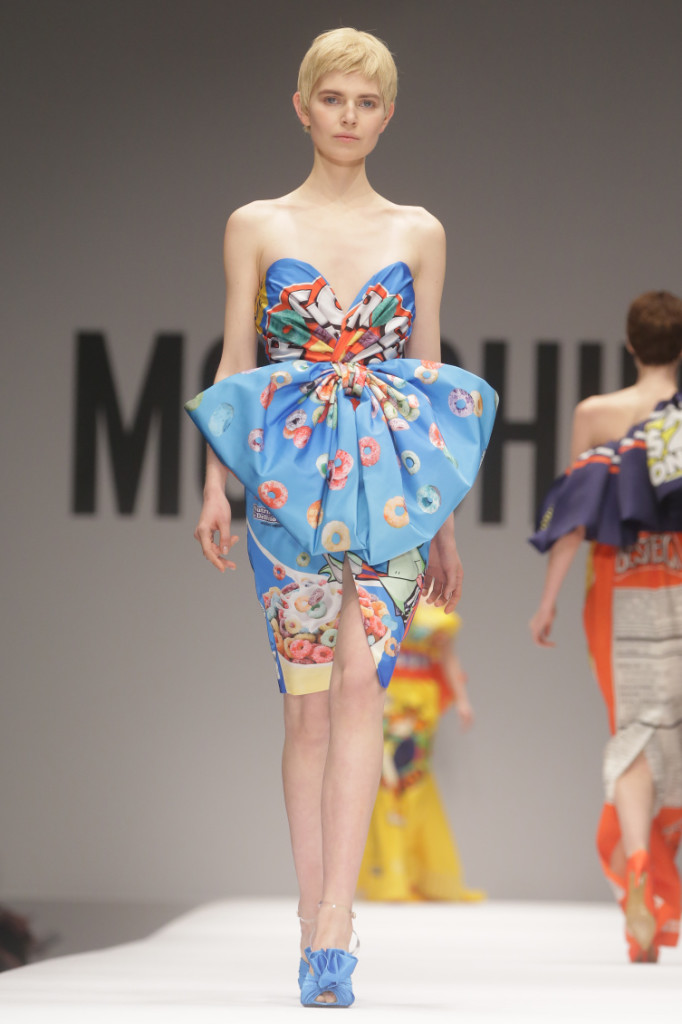 The McDonald's inspired collection comes in McD's iconic red and yellow palette and complete with Golden Arches-themed sunglasses, a french fry phone cover and a handbag embellished with an oversized M.
Fruit Loops, Budweiser beer and other brands related to food items like crackers and chocolate were also among the collection designed for Moschino.
Lovin' it?