Inspired by the cuisines of the east, since they are comfort-foods... Bundled in freshness and as beautiful and as tasty as they look, a woman decided to open a restaurant called Kubeh; after meeting with women from Syria, Kurdistan, and Iraq, this restaurant was born.
It doesn't feel Lebanese at all, more Moroccan and Persian but the restaurant proposes beer, wine, and Arak from Lebanon. On the menu is a selection of hummus, Labneh, tabbouleh, and Kebbeh among other middle eastern specialties.
Order to go or sit for table service: cutlery set on a small plate, I ordered and waited. Oriental music plays in the background, fresh vibes and colorful designs, the place feels good.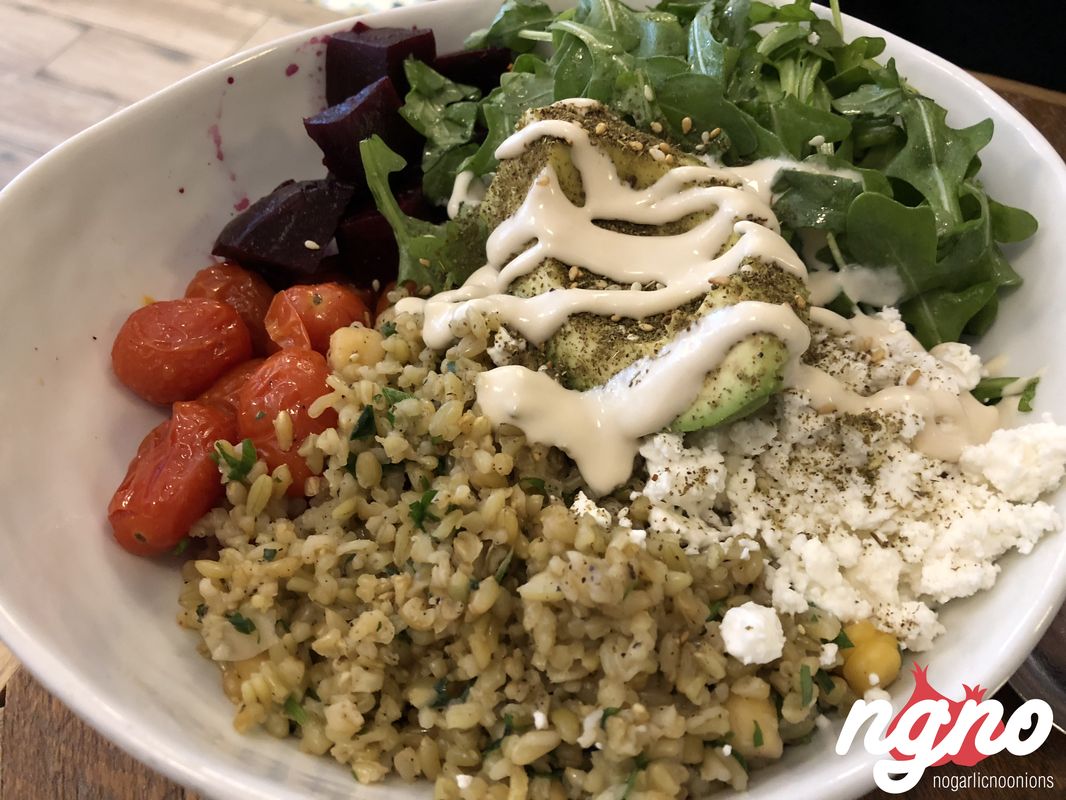 I couldn't have, neither hummus nor Mouhammara, both containing garlic.
It saddens me to see names of food, we Lebanese created, used and changed the way foreigners see them. Our tabbouleh is made of parsley why the couscous? Why isn't it added to the menu description anyway! Kubeh's tabbouleh is a tasty salad, not comparable to the tabbouleh from our part of the world. Pomegranate, couscous, a hint of parsley and yellow bell pepper in lemon marination.
The Kebbeh is good, four pieces of Kebbeh served on a long plate. Good quality Kebbeh that reminded me of home. Labneh decorated with zaatar and sliced cucumbers. They also have a different choice of Kebbeh, a white one bathing in a broth; An interesting plate that looks like soup, three tender Kebbeh in a salty soup; Nothing I ever knew existed anyway.
I also enjoyed the freekeh bowl; good quality freekeh served warm and mixed with beetroot, arugula, grilled cherry tomatoes and a special salty white cheese; it's an interesting bowl that looks like a salad yet offers a different experience.
A good experience; I like the name and the food served here; it's a fresh approach on Middle Eastern cuisine created in a positive ambiance, served in colorful and good looking plates loaded with aromas and flavors.
I'm happy to have discovered this restaurant.