Ixsir is a Lebanese wine established in 2008 with a beautiful winery located just outside Batroun, North of Lebanon. The name is derived from the Arabic word for "elixir" (Al-Ikseer). Jean-Marc Quarin awarded it best grade for a Lebanese wine at Bordeaux's La Semaine des Primeurs 09.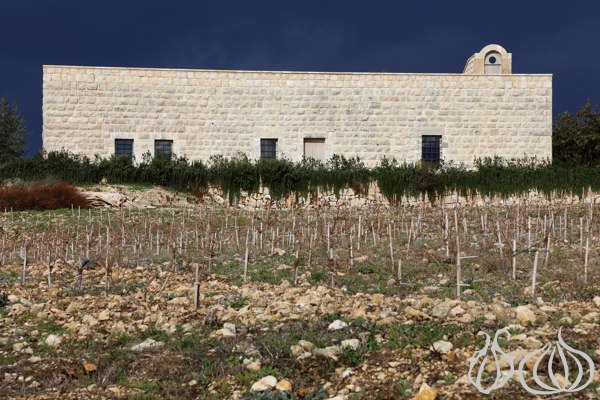 When the name Ixsir is mention, Lebanon always associates the brand with Carlos Ghosn. He might be a partner, but Ixsir is much more than that. Even though young, this winery has a lot to tell about Lebanon's historical grapes found in each of its bottles. I've been dreaming to discover this place inside out since it first opened in 2008 until I met Najy, who invited me for a tour.
The name Ixsir derives from "Iksir", the original Arabic word for "Elixir", a word common to many languages, defining the purest form of all substances, a secret potion that grants eternal youth and love. Ixsir is the fruition of a partnership between friends who share the same passion for wine, Lebanon, and the dream of associating the name of a prominent wine to their fatherland.
Nestled on the mountains of Batroun, Ixsir occupies a large piece of land where an old house stands out on the highest level. Everyone will get the chance to discover the premises soon as Ixsir is planning to open its restaurant this summer season which will be handled by
Nicolas Audi
.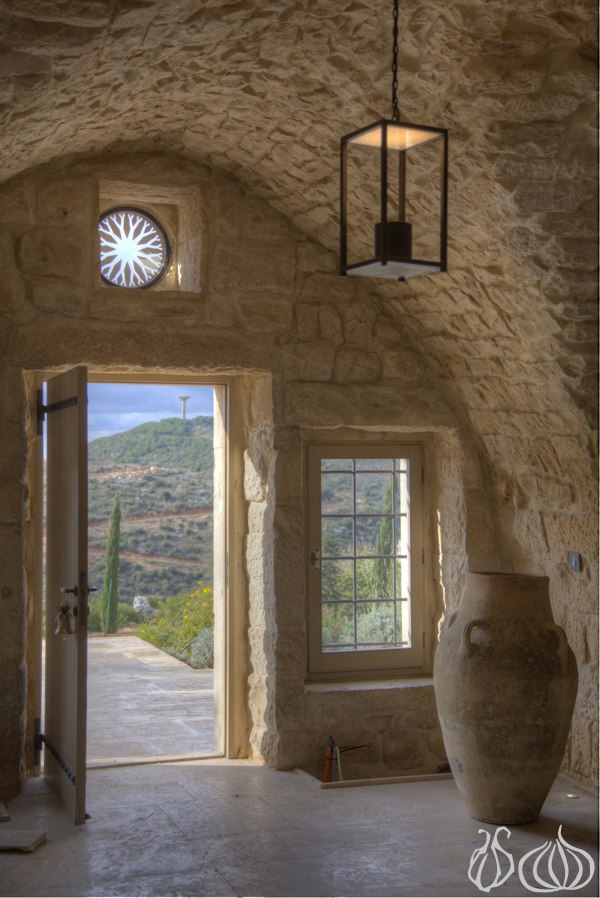 Reach an old house, a large space with stone arcades and thick windows allowing sunny spells into this dark space. A breath of freshness and a hint of cold caress your skin as the aromas of purity put a smile on your face. Down below is where the winery is. It's not like any winery you know, but one that has been designed to the with the twenty first century standards. Here is where old blends with the new, moving on from blocks of white stone into the corridor of concrete, a space amazingly designed by one of Lebanon's best architects, Raed Abillama, will take you to a wine heaven. Watching the video will clarify my feelings.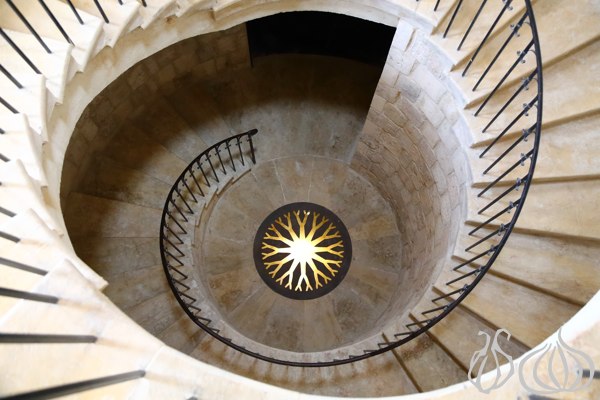 Juts a few meters further and here is the masterpiece: the modern cave built 12meters under the ground. We've all seen the photos of the Ixsir winery for sure and maybe felt amazement. Accessing it is something different: my heart was pounding differently.
Ixsir has a modest selection of wines with two whites. One rose and three reds. Things are not in quantity after all. My favorite is the Ixsir 2010 with its strong violet color and rich aromas. The highest standard of quality reached by Ixsir to date, this wine has a promising future. An interesting robe and strong aromas of rosemary and smokiness, this wine blends well with red meat and pork. A good sommelier will recommend to open this bottle up to six hours in advance to equilibrium its acidity. It's a young wine after all.
The only Middle Eastern country without a desert, Lebanon's topography is favorable for wine production as it consists of mountains, valleys, and coastal areas that are hospitable to many different grape varieties. Ixsir cultivates its wine grapes in several different zones, including Batroun in the North, Jezzine in the South, and the Bekaa Valley in the East. Ixsir produces a wide spectrum of grape varieties, from Cabernet Sauvignon, Syrah, Tempranillo, Caladoc, and Viognier, Muscat (grape and wine), Sauvignon blanc, Chardonnay and Sémillon.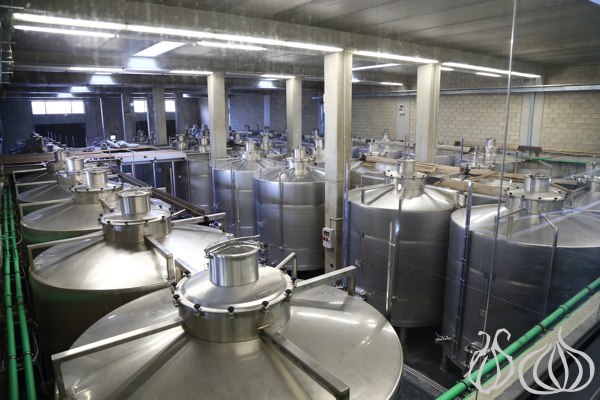 The vision behind IXSIR is unique:
reveal the best terroirs of Lebanon, some forgotten long since, while respecting sustainable development and integrated viticulture. Ixsir cultivates grapes in areas carefully chosen for their high quality potential, in regions as diverse as Lebanon itself, stretching from Batroun in the North to Jezzine in the South, and nestling beside the most beautiful hillsides of the Bekaa. Winemaking and aging take place in a central winery located on the hills of Batroun, giving birth to unique wines, the perfect marriage between the subtle and the complex.
Red Wines:
El Ixsir 2009: EL is the supreme cuvée of IXSIR. Its roots are deeply anchored in the historic Lebanese mountains praised for producing some of the best wines throughout antiquity. Syrah, Cabernet Sauvignon, Merlot
Grande Reserve 2009: Rich in minerals and saturated with Mediterranean character, this wine unleashes exuberant aromas of mature fruits and spices. Its concentrated taste enrobed in a fine texture gives it an attractive liveliness, while its rich and mellow yet always-complex palate lasts until the final touch of fruit. Cabernet Sauvignon, Syrah, Caladoc, Tempranillo.
Altitudes 2009: With a black cherry color and garnet reflections, this wine unleashes fresh aromas that vary between red and black fruits, with a touch of oak. Its unique blending gives the wine a supple and delicate character where blackcurrant and blackberry merge. Cabernet Sauvignon, Syrah, Caladoc, Tempranillo. This blend of four noble southern varieties presents an elegant swirl of golden glittering robes. Breathing an exquisite bouquet of floral aromas with hints of Muscat and notes of grapefruit, this floral and fruity blend translates into a balanced and sharp palate hinted with spicy undertones. A soft touch of acidity gives the wine a pleasant freshness.
White Wines:
Grande Reserve 2012: The eye is seduced by its pure and golden hue. The nose is enticed by an explosion of white flowers, peach and citrus fruits. The palate is enthralled by a nice equilibrium between mellowness and liveliness that leaves a final, equally woodsy taste, which gives the wine a highly distinctive character. Viognier, Sauvignon, Chardonnay
Altitudes 2012: Presenting an elegant swirl of golden glittering robe, this wine breathes a bouquet of floral aromas with hints of Muscat and notes of grapefruit. Floral and fruity, with a sharp and crisp character, this balanced wine reveals a nice fresh palate. Muscat, Viognier, Sauvignon, Sémillon.
Rose Wine:
Altitudes 2012: Recalling the region of Provence, this wine has a marble pink robe with peony reflections revealing an intense bouquet of gooseberry and vine leaves. With its suave fruity, and crispy palate, it will arouse the admiration of anyone passionate about authentic rosé wines.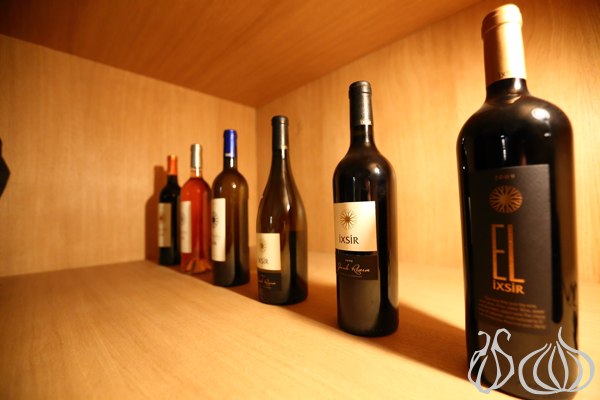 Ixsir entered the Lebanese market in 2010, under an exclusive distribution agreement with local gourmet food and beverage outlet ENOTECA.
Enough said, I'll let you watch the video, and enjoy the pictures, discovering Ixsir inside out.