Ahh! The smell of Foul and Balilah freshly cooked in the morning to the tunes of Lebanese renowned Fayrouz - a perfect combination which takes you back to your roots, even for a just little while.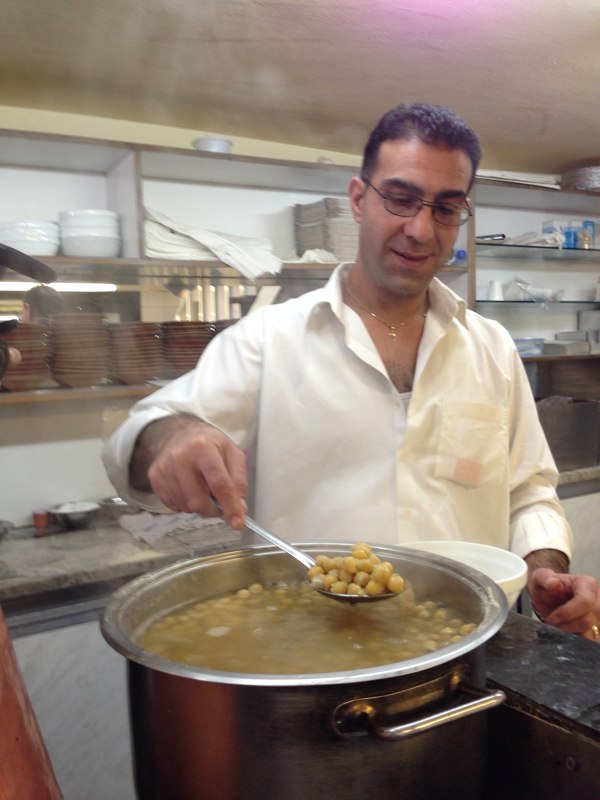 Honestly, I think with all the chaos going on, Lebanese traditional food is one of the few left gems that make Lebanon such a special country, where traditional dishes is still a favorite among many, especially foreigners (as we recently read in an article on CNN). It's been a while since I enjoyed a good tasty Lebanese breakfast. It only hit me, while I was driving to a meeting in Jounieh. Abou Andre caught my eye. Work can wait a few minutes... I stopped and had a hefty breakfast that's so deliciously memorable...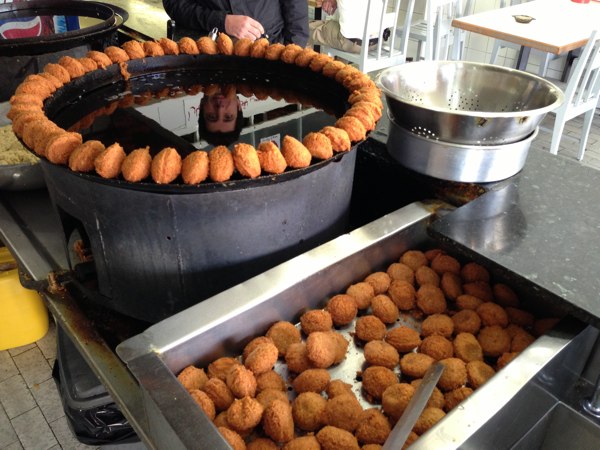 The menu choices:
Foul
Hommos
Balila
Eggs with Kawarma
Fatteh
Falafel
Lebanese fresh vegetables (tomatoes, pickles, chili pickles, olives, radish, nave, onions, mint leaves)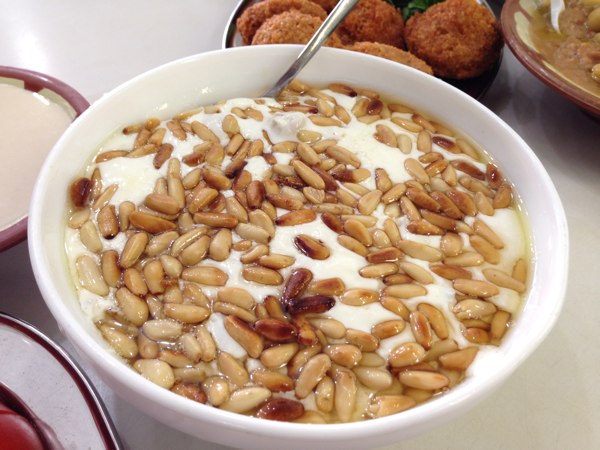 You remember the glass Pepsi bottles that accompanied you through out your childhood. Abou Andre still has them. Pop the bottle cover open and enjoy this beverage in a unique flavor not comparable to the canned one served around. You reach a simple place with its simple plastic chairs, no decoration, a serving bar, a couple of casseroles cooking the mixes, a falafel grill and a simple ambiance.
We ordered everything on the menu and started eating like monsters.
Eggs are simply perfect, like you have never tasted before, hummus is fresh and melts under your teeth, the foul has been cooking on a light fire for the last hours, falafel without garlic and the best of all is the fatteh; What a plate. Simply hot hummus, bread, pine nuts and laban. WAW! A unique place where a tasty authentic Lebanese breakfast is savored passionately. Food that is not complicated, accompanied with fresh vegetables from the local land, most importantly contains no garlic, its healthy... It's definitely not light but it's surely more interesting than the heavy fulfilling mankouche.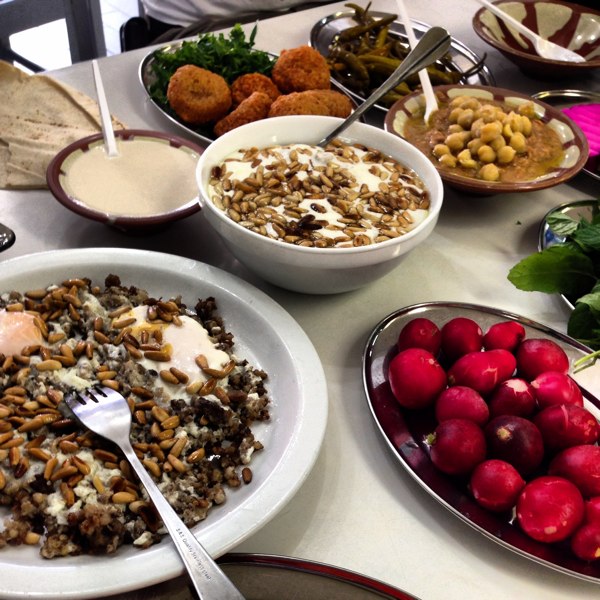 Abou Andre is a must try, that reminded me of my last experience in Tyre at Baroud. We were three, enjoyed the complete menu for only 16,000L.L/person.