Sofitel Le Gabriel is one of Beirut's finest hotels open in the heart of Achrafieh a few meters from Sassine Square. I love the class this hotel has, simplicity, smooth music, a dimmed lobby and relaxing sofas. A couple of stairs up is the restaurant where breakfast is served. It was perfect on this beautiful morning of March.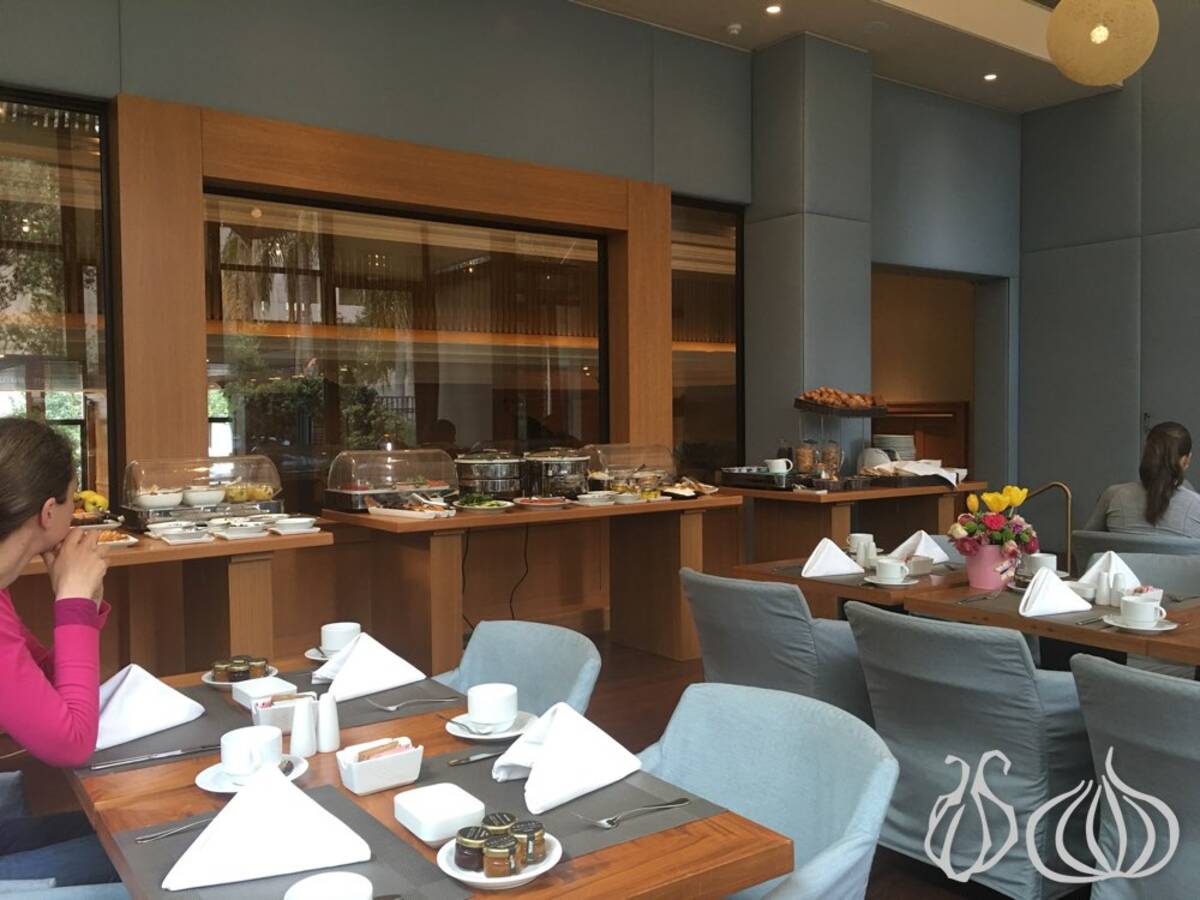 Breakfast at a five star hotel is what I felt like having this morning. Calmness and a soothing music, expats and tourists sharing the long buffet table. The small room has seven tables, one for two persons, another for six and two round tables surrounded by a sofa. The tables are decorated with fresh flowers presented in colorful metallic pots.
The choices:
Orange juice, fruits and a fruit salad

Chocolate chips and dried nuts

Four choices of cakes

Cold cuts and salmon

A wide selection of cheese

Vegetables, Labneh and Zaatar

Scrambled eggs, bacon, sausages and mushrooms

Yogurt and butter

Kaak and bread

Four choices of croissants

Manakish
Other than that, you're free to order anything from the kitchen. Eggs Benedict, pain perdu or pancakes.
We started with coffee. American coffee while I prepared my plate. A fresh selection of cheese, goat Labneh balls, Zaatar mixed with sesame, smoked salmon that's adequately oily and crunchy Kaak before trying the croissant.
The croissants are good! Golden croissants hand-rolled with style, flaky croissants with a firm heart. The zaatar is acidic while keeping things light. The outside envelope is flaky leaving an enjoyable crunch. The almonds croissant is lightly sweet and addictive!
And the Eggs Benedict arrived. As a first impression, the plate isn't too appetizing. Normal tomatoes sliced in quarters, a lettuce and the sauce going over all the plate. Maybe they're confused between a hollandaise and a mustard-mayo. Two rounded bread slices, nothing close to an English muffin, unpleasantly chewy and lacking crispness. Eggs are too white, small and a bit over cooked. Now for the sauce, tangy but too creamy. Not something worth ordering.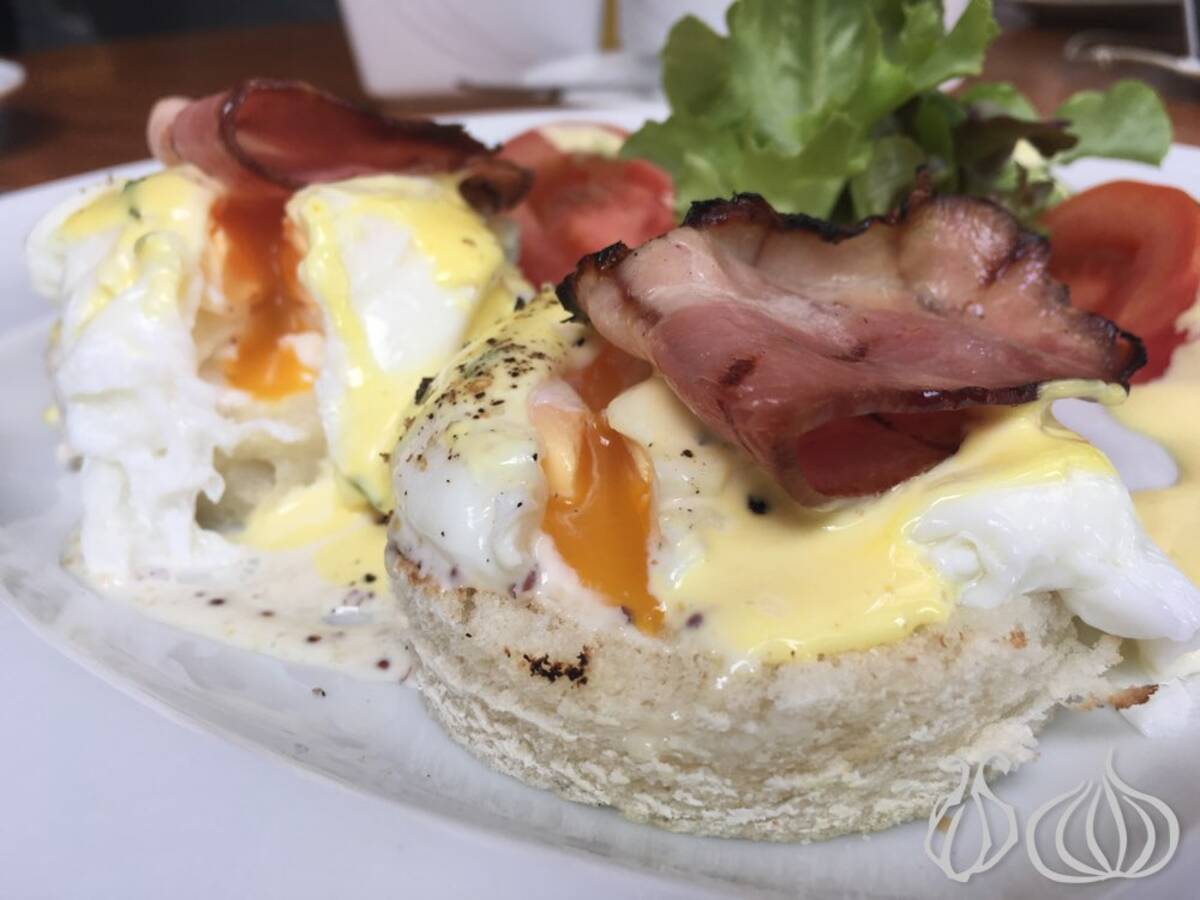 The pancakes look a bit burned and smelled of frying oil, but tasted fine. Maple syrup adds an aromatic boost, the pancakes are moist and fluffy served with sliced strawberries. They're not bad but there's nothing exceptional about them; expected them to be clearer and sharper, lighter and served with whipped cream to freshen them up.
Service:
Slow!

Tables weren't cleaned quickly. New clients were welcomed to dirty tables before they were cleaned.

We were not offered a coffee refill until we asked.

One waiter can hardly handle a complete section by himself.
The good:
The price is only LBP33,000. Very reasonable for what you get.
Fine enough for a business hotel, a quick breakfast before starting your day. Nothing fancy about it or exceptional that would make me want to come back for more often.