Pioneering Bekaa Valley winery digs into Lebanon's winemaking heritage to produce a historic and rare white wine.
Bekaa Valley: Chateau Ksara, Lebanon's leading winery, has launched the country's first Merwah varietal, another example of the producer's track record of innovation as well as a nod to the growing popularity among wine lovers and sommeliers of rare and unusual indigenous varieties.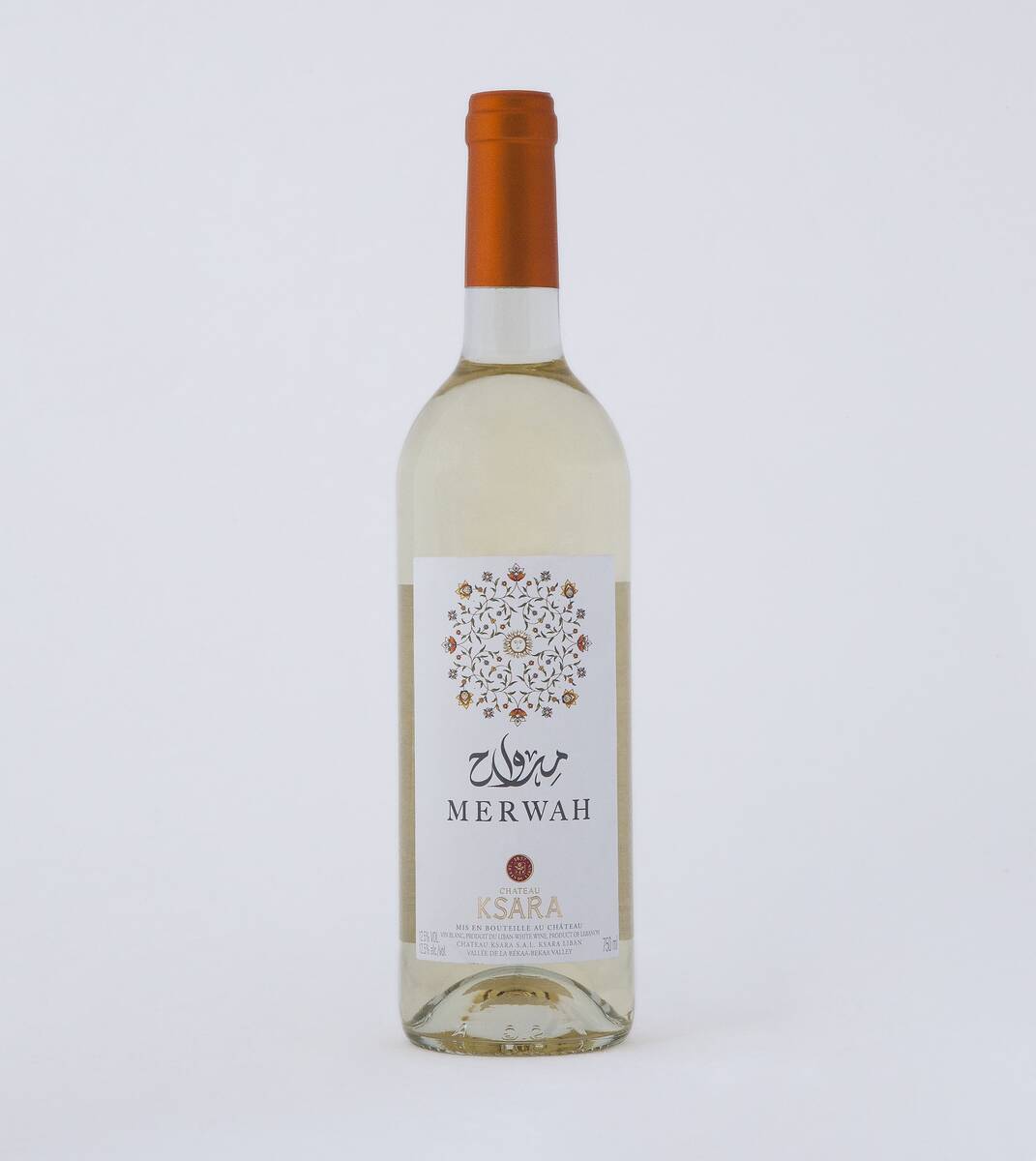 Merwah is an ancient native white grape, which is given profound expression by Lebanon's formidable terroir. It had been used in winemaking and arak production for centuries, and it is a grape with which the Jesuits, who founded Chateau Ksara in the mid 18thcentury, would have been familiar with when they pioneered viniculture in the Bekaa Valley back then.
Chateau Ksara's Merwah is grown on 60-year-old vines at over 1,500 meters, an altitude that gives freshness and flavourto the wine's fruity and floral aromas. The grapes are dry-farmed and hand harvested at low yields in mid-October and vinified with minimal intervention. The Merwah's freshness, rounded character, and inherent complexity allows it to be enjoyed alone or with food.
"This is a very exciting time for Chateau Ksara," said Chairman Zafer Chaoui. "With Lebanon's first Merwah varietal, we are connecting our 160-year old heritage directly to the pioneering Jesuits who founded the winery in 1857 and laid down the foundations for modern wine making methods in Lebanon. We are celebrating our roots in every sense!"
Dikran Ghazal, General Manager of Chateau Ksara, added that "Launching and exporting Merwah in UK, Europe and North America is Ksara's way of paying homage to Lebanon's long wine history on foreign land. It is surely the results of many research driven by the international demand from wine experts and international sommeliers in search for niche products with a story. Merwah is therefore the result of innovation mixed with heritage – a vision that Chateau Ksara wishes to spread within Lebanese borders and beyond."
Merwah is produced in a limited quantity making it desirable amongst wine experts and people in search of rare wines.