When an idea is successful, every one wants to do the the same. Copycats think that all they have to do is copy to succeed, but unfortunately it doesn't work that way. Now everyone wants to copy Prêt a Manger. Meet Cojean, an upscale "Prêt" based on the same concept as Prêt a Manger. Food is pre-prepared and displayed in a fridge; fill your basket and continue to the cashier.
It's classier, brighter and fresher than Prêt but I personally don't like it. What makes Prêt unique is its simplicity and positive vibes, which are not found here. There is too much white everywhere - white tables, white leather chairs, a white display, white menu and no music. I felt like I was walking into a hospital.
Having lunch at the Printemps mall in Paris, I chose to eat at Cojean. Colorful plastic boxes, soups, salads, sandwiches, desserts and lots of impulse-buy items next to the cashier. The sandwiches don't look too appetizing, but hundreds of customers seem to be coming here by the hour for a quick and healthy meal.
Food is good enough - flavorful - but doesn't look fresh:
The risotto is extremely overcooked...
Quinoa salad is good enough. It's loaded with nutrients and ingredients. An interesting mix.
Beetroot salad with pomegranate is lightly sweet and fresh.
Soup is tasteless. I could only taste water.
Salmon mango sandwich is dry, lacking freshness and taste and the bread is too sweet and milky.
Now for desserts - I got two of them - the chocolate mousse and the chestnut cream. Well done for the desserts, they're good because they don't lose their freshness in the fridge.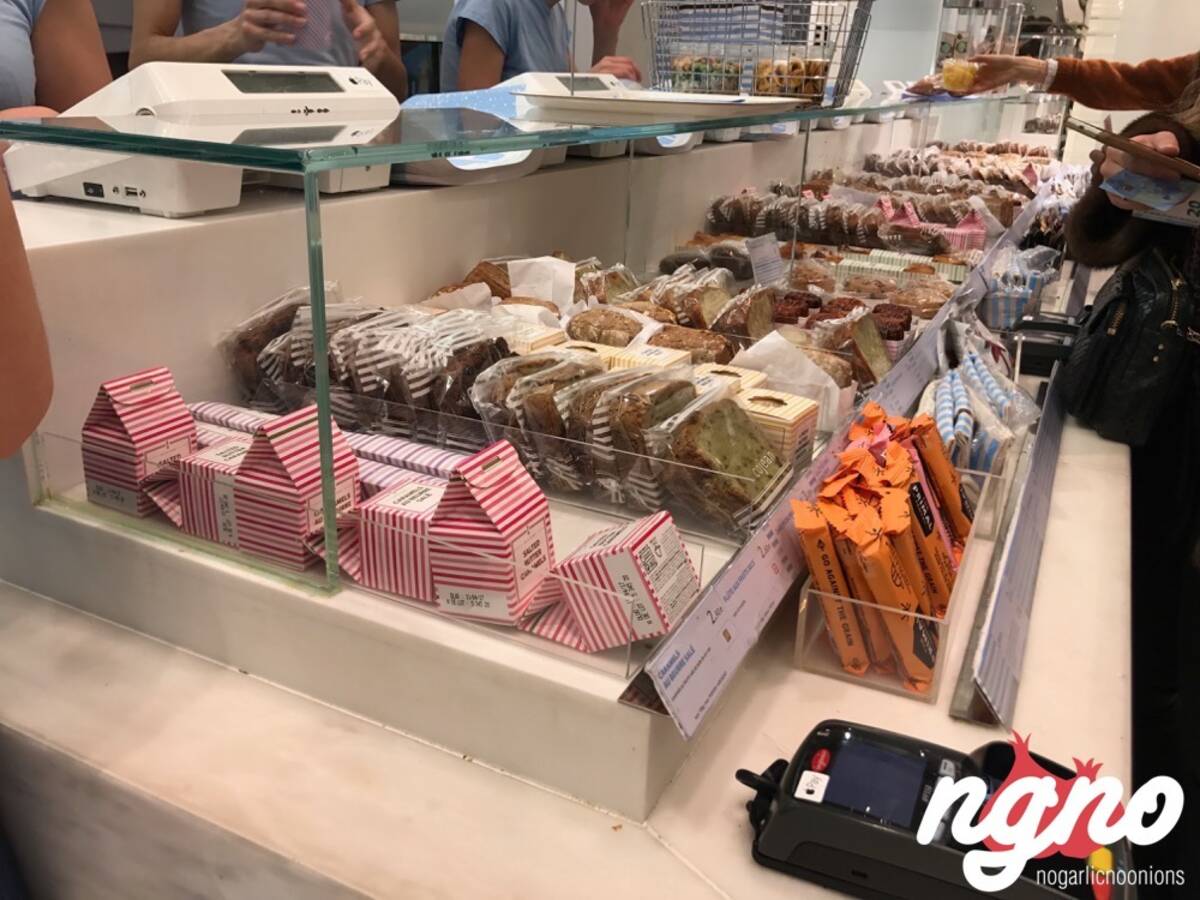 The minuses:
Average food. Not up to my expectations or the standard the surroundings suggest.
Extremely unprofessional staff asking every person there to buy something even before the customer has chance to sit at the table.
Nobody smiles.
This place lacks a soul.
The good:
Display looks fresh and inviting.
I still prefer Prêt...