One of Tripoli's famous restaurant on the renowned "Dam w Farez" Riad is called Dar el Qamar. A cafe and Lebanese diner at the same time, the restaurant serves a selection of traditional dishes and international plates.
A wide space divided into three levels proposes a terrace experience, the main restaurant area, and the first floor. Brown is the main color, chairs, tables, and floor with stone walls to add a touch of Lebanon.
Lunch starts with a plate of carrots, peanuts, and cold almonds. Today, I feel like eating Lebanese!
The international section: Soups, salads, appetizers, pasta, burgers, pizzas, platters, sandwiches, main dishes, Arabic platters, cold drinks, frappe, milk shakes, hot drinks, desserts, ready to serve.
The Lebanese section: Cold Mezze, salads, from the bakery, hot Mezze, raw meat, grill, Kebbeh, drinks.
Loved the food: baskets of three kinds of bread, nicely decorated bread, passion and rich flavors;
Fresh and well salted French fries.
Intensely flavored hummus with tender meat on top.
An exceptional fattouch made with pomegranate molasses and finely diced vegetables.
Sambousik, Kebbeh and fried cheese triangles; crispy and freshly fried.
Amazing stuffed grapevine leaves.
Yummy! The Labneh with vegetables is exceptional. Acidic and light bodied better enjoyed with olive oil.
This restaurant is known for its raw meat, and indeed it's something you have to try; Tebleh and Kebbeh nayyeh, light, fresh and tasty. Low in borghol, you'll feel the real taste of meat.
The falafel, ordered garlic-free are crunchy and tasty.
My favorite; the Kebbeh with eggplant and walnuts marinated in pomegranate molasses. A hard and intensely spiced Kebbeh loaded with sweet eggplant. This plate is excellent! This plate needs an award.
Kafta balls with pomegranate reduction.
Happy to have discovered "Dar el Qamar," enjoyed the food and then comes dessert. Even better than lunch itself, desserts reflect the Tripolitan knowhow. Mafroukeh with kashta and grilled almonds, Halawat el Jeben and kashta ice cream with white cotton candy.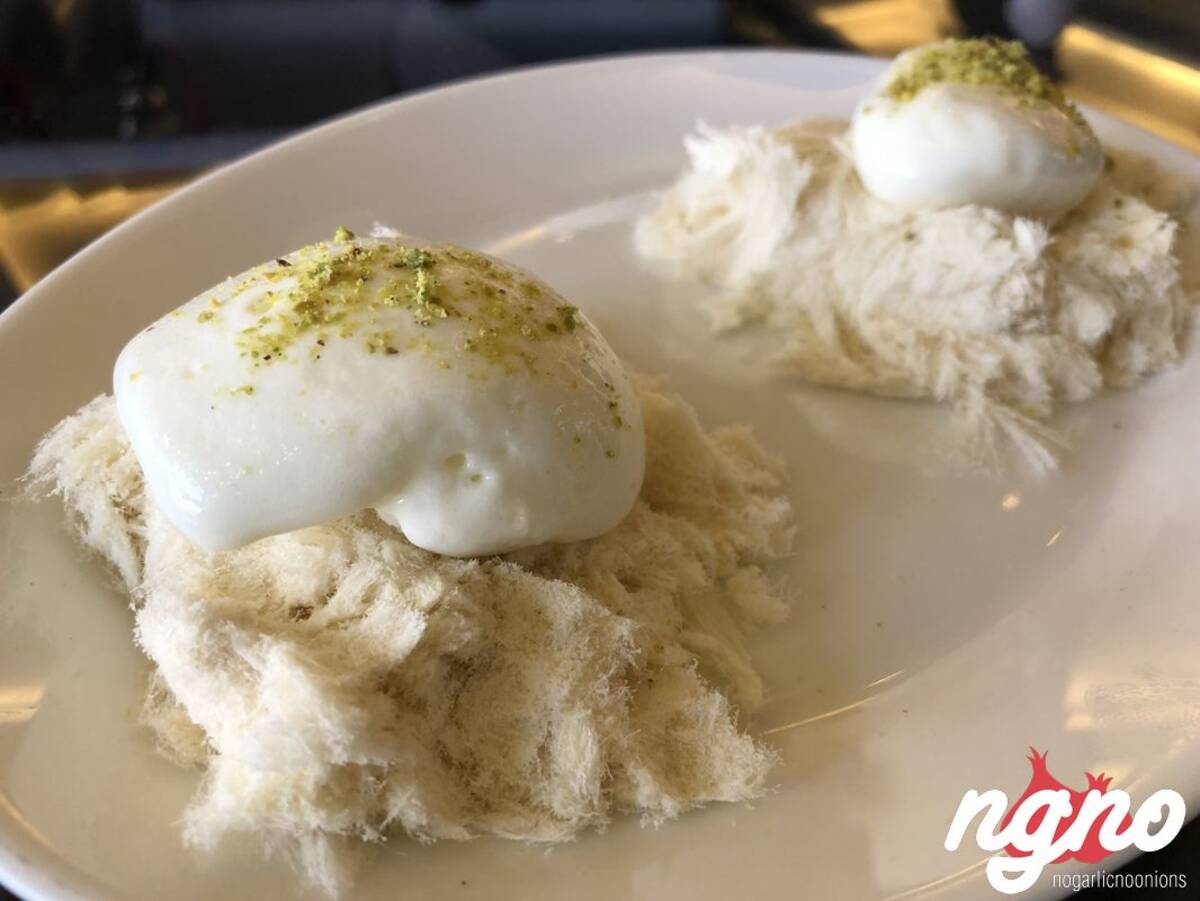 You're pampered like a king with desserts, tea, wet napkins and a big smile at the end. It was a memorable experience. Meet Ahmad, a manager with skills.
I'll be back!