Here we are at a place, discovered by pure coincidence. H3 burgers made us come back for it since large marketing banners on the door write about Time Out and other magazines stating that it's the best burger in Lisbon.
The place is nice, fresh and funky:
Take the stairs up to the first floor where a white space welcomes you
On the way up, many posters sell the idea, making it tool the best of the best: the biggest mistake and best recipe for disappointment
A cafe and ice cream counter next to the open kitchen
You would have to order and then sit: Mc Donald's style and it doesn't suit this place
Square tables surrounded. Pink and white design chairs
The walls are covered with snaps of pink, white and beige colors inspired by the ones the city bridges are known for
The counter is well lit by three blue lights and decorated with banners of all the plates served. Beautiful images I can say
The ceiling is covered with white wood and decorated with circles of blue plastic
On one of the walls, you can read Hamburgology with its definition
The concept:
Take a tray
Order (dishes come with rice or chips)
Pick a cutlery paper bag
Go sit and enjoy
Their Motto:"Not so fast" meaning that this is not a fast food joint.
PS: What you see on the photos is not what you get.
The new innovation is what's called in here "Hamburgology" or redefining Gourmet Burgers: That's a "lol" for me.
Let us eat what they claim to be the best burger in Lisbon:
To start with, I don't see where the 'burger' is in what I had. Can any ground meat considered a burger?
In a round plate that doesn't look too shiny and too clean is a piece of ground beef, covered with sauce with rice or chips on the side. Yeah, so what? That's a burger? A tender ground beef it is but too crunchy with its intense fat quantity. I ordered the pimenta which is a piece of meat covered with pepper sauce: a normal steak with pepper, nothing extraordinary or close to being called a burger. Next to that, a chewy portion of potato slices. I felt like eating kids food. No bread, no bun, no vegetables... Nothing, again to make it look or feel like a burger.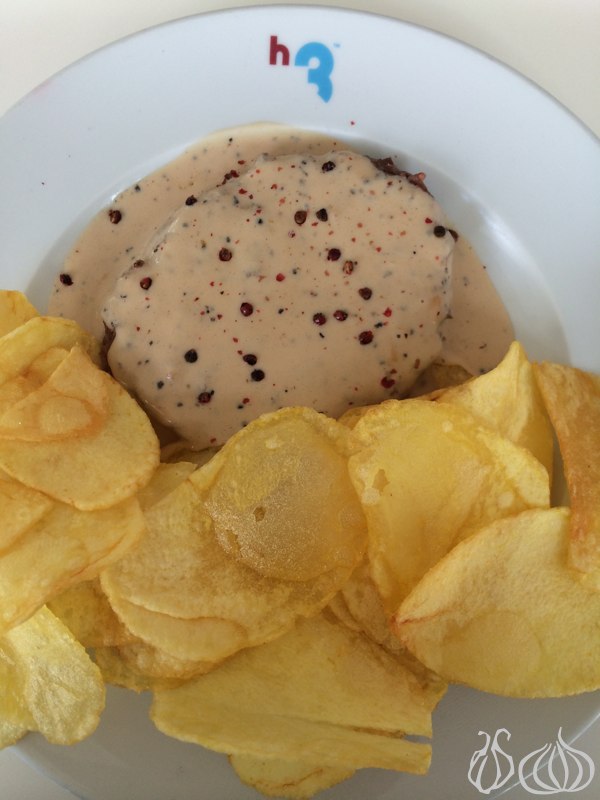 The Benedict burger, which is supposed to be close to eggs Benedict is simply a poached egg, meat and a bed of spinach. To start with, the egg is cold and the rice as well. How unpleasant it is to eat something hot and cold at the same time. A thick juicy but chewy piece of meat covered with a tiny portion of uncooked eggs that's cold and on the side, a cold portion of chewy rice. I felt like eating sushi. Let me remind you of what eggs Benedict are: poached eggs served on a English bun and covered with hollandaise sauce. Where is it? The meat, chewy chunks of fat... I think the descriptions wild be enough.
Come on! Those who recommend this place! Is that a burger or a piece of meat on a plate? Let's all rate the burger not the concept. Bravo for the concept but change the name or what you are giving us to eat. On the door, under the four recommendations, please add NoGarlicNoOnions' statement :"Let's understand what a burger is before serving some".
So, disappointing it is. I continued to have lunch somewhere else.