Up in the mountains of Metn is a small hotel known to offer a rich homemade buffet every Sunday for lunch during the summer season. Hotel New Central, owned and managed by the Kiame family, is one of those authentic places where you feel at home the minute you walk in. Built more than a century ago in 1905, this simple place has been kept intact as is with no sophistication. Sunday lunches at New Central is something of a ritual for many... Since the summer has come to an end, this Sunday (October 13), the hotel will be hosting its last Sunday lunch buffet for the season... Let me tell you why you should go...
The reasons are many. As a family with kids, it's often hard to find a nice place you can go, have lunch, spend some quality family time with the kids and still have space for your little ones to play. The large terrace of Hotel Centrale is where you will be seated indulge in Mrs. Julie Kiame's rich Lebanese preparations, prepared freshly in her kitchen and served straight to the buffet. Yes, authentic homemade cuisine that includes a large choice of sumptuous bites that will satisfy different ages groups, taste buds and hunger needs. When you reach Dhour Chouer, pass Khaymet El Sanyour, where a signboard will lead you straight to the hotel up on the hill. Two buildings, one facing the other constitutes this simple and peaceful area that's filled with an ambiance of serenity and happiness every Sunday. You can enjoy an over view of the green mountains in a large area of 700sqm where festivities take place.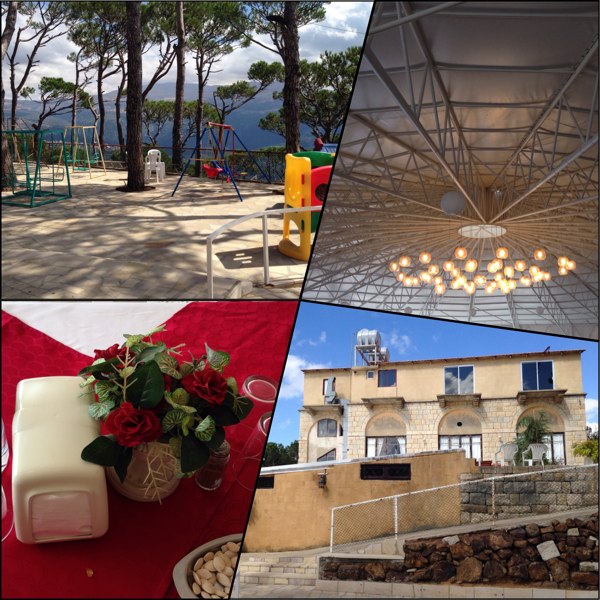 The large buffet of endless choices:
Poulet chasseur in red sauce
Fattouch
Tabbouleh
Vegetables
Hindbeh
Zaatar and cheese
Hummus
Mtabbal
Crab
Tuna and Corn
Beetroot
Three colors pasta salad
Eggplant and coliflower fried
Bemye in oil (Ocra)
Spicy fish
Kebbe in the oven
Kebbe raw
Basterm
R2a2at (Cheese rolls)
Fatayer
Sambousik
Pizza
Nouille
Lasagne
Makanek
Soujok
Shawarma meat and chicken
Sadaka Lebanese sweets (Madd Tamer, Madd Joz, Maakaroun, Sfouf, Kol Wou Skor)
Watermelon and melon and seasonal fruits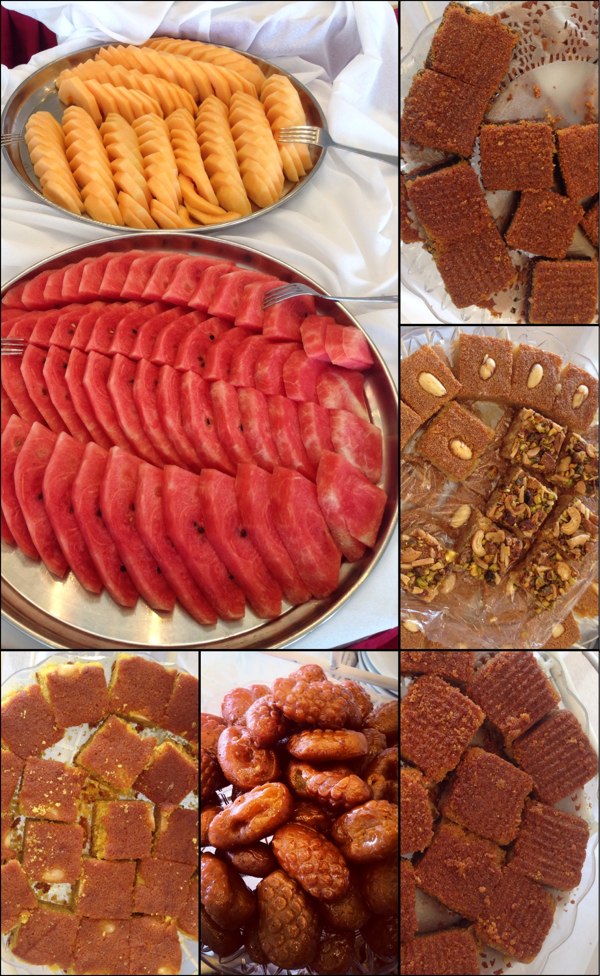 Sitting at Hotel's Central large terrace, you can enjoy a wide variety of homemade cooking in a simple and unsophisticated setting, where children can enjoy playing in their special playground. A soothing lunch that costs $37 a person including drinks. So if you have not tried it yet, this is your last chance - Sunday Buffet at Hotel Central is waiting for you for the last time this season...