The EVO IOOC competition was born in 2016, Dr. Antonio G. Lauro's great inspiration, who choose the best partners by creating an olive oil networking. Domina Hotels became a sponsor while establishing partnerships with Lauro International and VINAR SA Argentina.
The project also received the patronage of Regione Siciliana, Istituto Regionale Vini e Oli di Sicilia, with the collaboration of UNASCO, ASSOFRANTOI, OP-CONFOLIVA and with the patronage of the Italian Government - Ministry of Agricultural, Food, and Forestry Policies. Right from the beginning, Dr. Lauro has been the President of the contest, which was declared the most important first competition in Italy and ranked among the top five international competitions dedicated to extra virgin olive oil.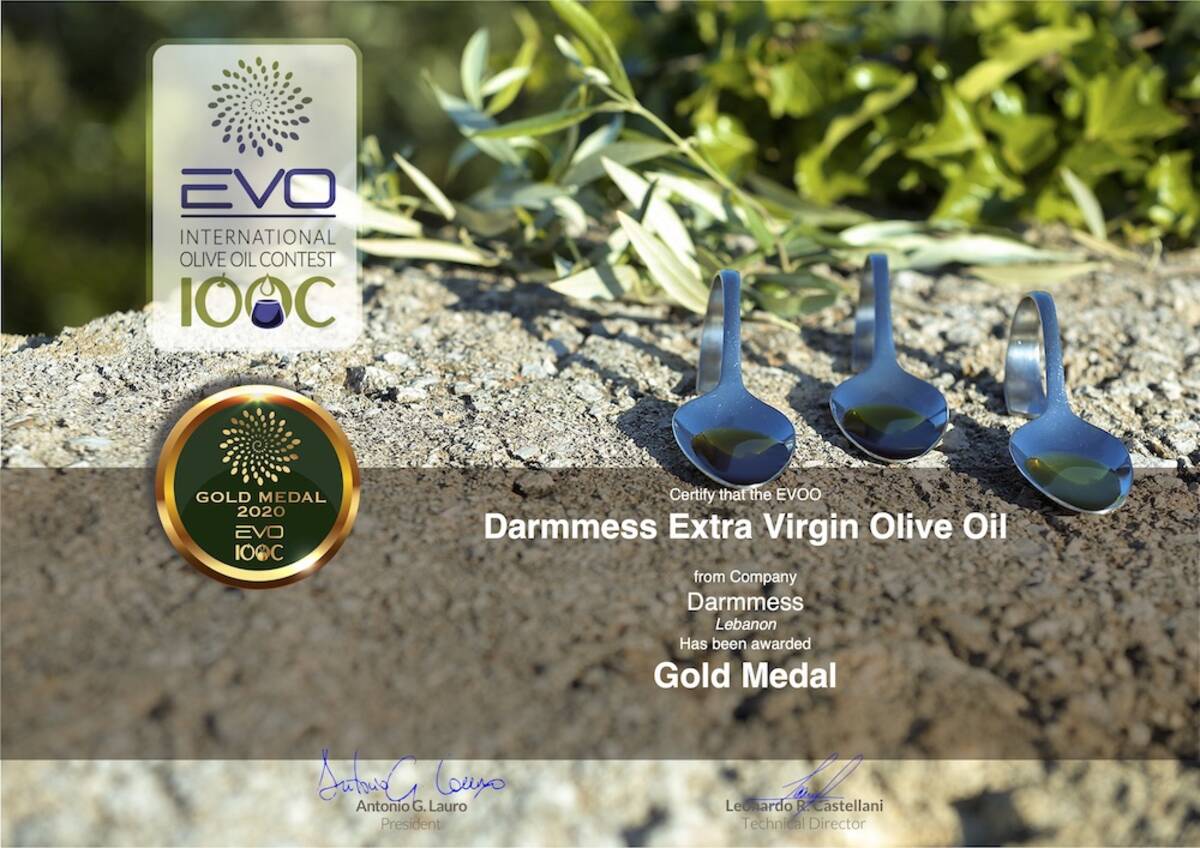 "Darmmess" Extra Virgin Olive Oil won on June 13th, 2020 the Gold Medal Award at IOOC (International Olive Oil Contest) at Palmi, Italy.
This actually means that the juice scores above 9 points over 10 in the world ranking by WREVOO (World Ranking Extra Virgin Olive Oil), based on organoleptic and chemical analysis. Each bottle will have, next harvest, the quality seal sticker issued and shared by the organization, as per below certificate. An achievement for Lebanon by putting back our EVOO on the worlds' map of the best oils in the world.