Le Royal Monceau – Raffles Paris has joined the ranks of superstar Paris hotels, having been granted the official "Palace Distinction" – one step higher than five stars – by Atout France, the French Agency for Tourism Development.
Unique, colorful and elegantly sophisticated, our hotel now is the only historic luxury hotel in the capital which holds this status that has recently benefited from a top-to-toe renovation.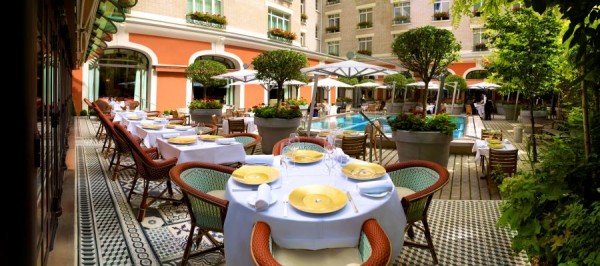 General Manager Ömer Acar commented:
"The "Palace Distinction" is not just about having bigger rooms, more facilities, higher standard of service – all of which we have," he continued. "It's about something more subtle," he continued. "At Raffles, we believe in true emotional engagement with our guests. We call this 'emotional luxury' and I believe it is this quality that people look now for in a contemporary luxury hotel."
After exhaustive research into a multitude of criteria, The Palace Commission jury highlighted our exceptional location, glamorous heritage, the excellent cooking by Chef Laurent André at 'La Cuisine' and 'Il Carpaccio' – both of which were awarded one Michelin star this year – and the brilliant guest list which wrote our story: amongst them General Eisenhower, Joseph Kessel, Josephine Baker, Walt Disney, several Indian maharajas, and more recently, Michael Jackson, Madonna, Sofia Coppola, Dustin Hoffman, Justin Timberlake and Jessica Chastain.