I'm writing this review because I feel that it's unusual for a restaurant that is part of a renowned group such as Boubess to commit that many mistakes and behave in such an unprofessional manner.
I was at Le Mall Dbayyeh with a friend and we thought we pass by Magnolia and have a quick dinner around 8pm. The hostess was very welcoming and kindly seated us, but then we waited for like 10 minutes before a waiter handed us the menus, and then another 10 minutes for someone to come take our order.
We ordered:
Edamame
Chocolate crepe ( that we cancelled right away)
Fattouch salad with Halloumi and Debs El Remmen sauce.
Diet coke
Tea
5 minutes later, we got the Edamame before the drinks. When we asked our waiter, he said that he can't bring the diet coke without the boiling water (Go figure why!). 15 minutes later, we finally got our drinks, a cup of tea in a huge empty plate (It wouldn't hurt to have a small cookie or mini cupcake next to the tea cup like all restaurants do).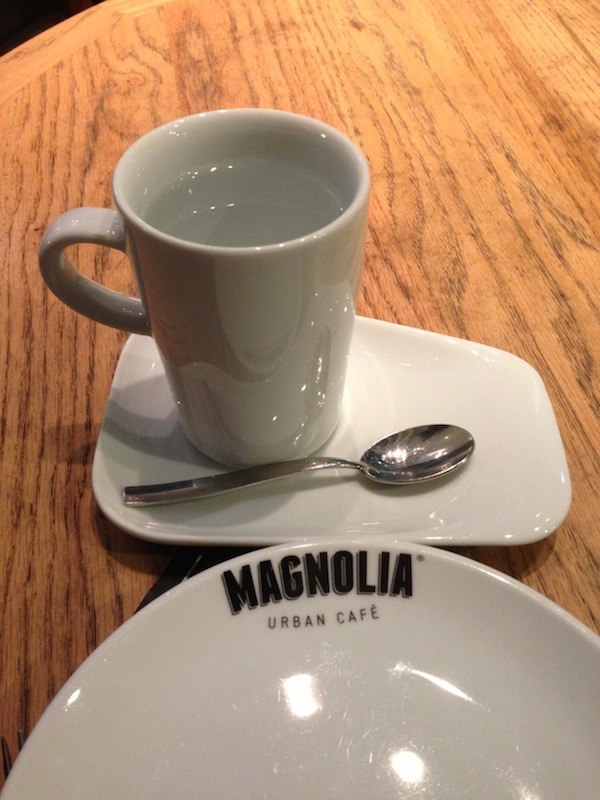 The salad arrived 20 minutes after we first ordered with a lemon dressing and not Debs El Remmen like we asked for, so we kindly asked the waiter to change it, which he didn't take well for some reason. He brought back the same exact salad few minutes later with the same grilled Halloumi that were now cold and chewy!
When we asked for the bill :
They brought it in 2 minutes and didn't leave out the crepe we had cancelled.
I wanted to pay with my credit card, but the waiter asked for cash because he said they r having connectivity problems, thing that seemed to be resolved, out of nowhere, as soon as he knew that we didn't have any cash on.
I mentioned twice that I want the amount to be withdrawn in LBP , then I received a message from my bank saying it was withdrawn in USD. And again, all the waiter did was laugh about it.
I finally asked for the manager, who was a very young man, to tell him about what went wrong. He kindly apologized saying it was a busy day, without suggesting that we fill out a comment card. I eventually ended up asking for the comment card twice!!