One of the things I always try to do is visit McDonald's around the world. Each country has a different approach and a different menu. After three days of fried food and local specialties, we stopped at McDonald's for an overview of the menu.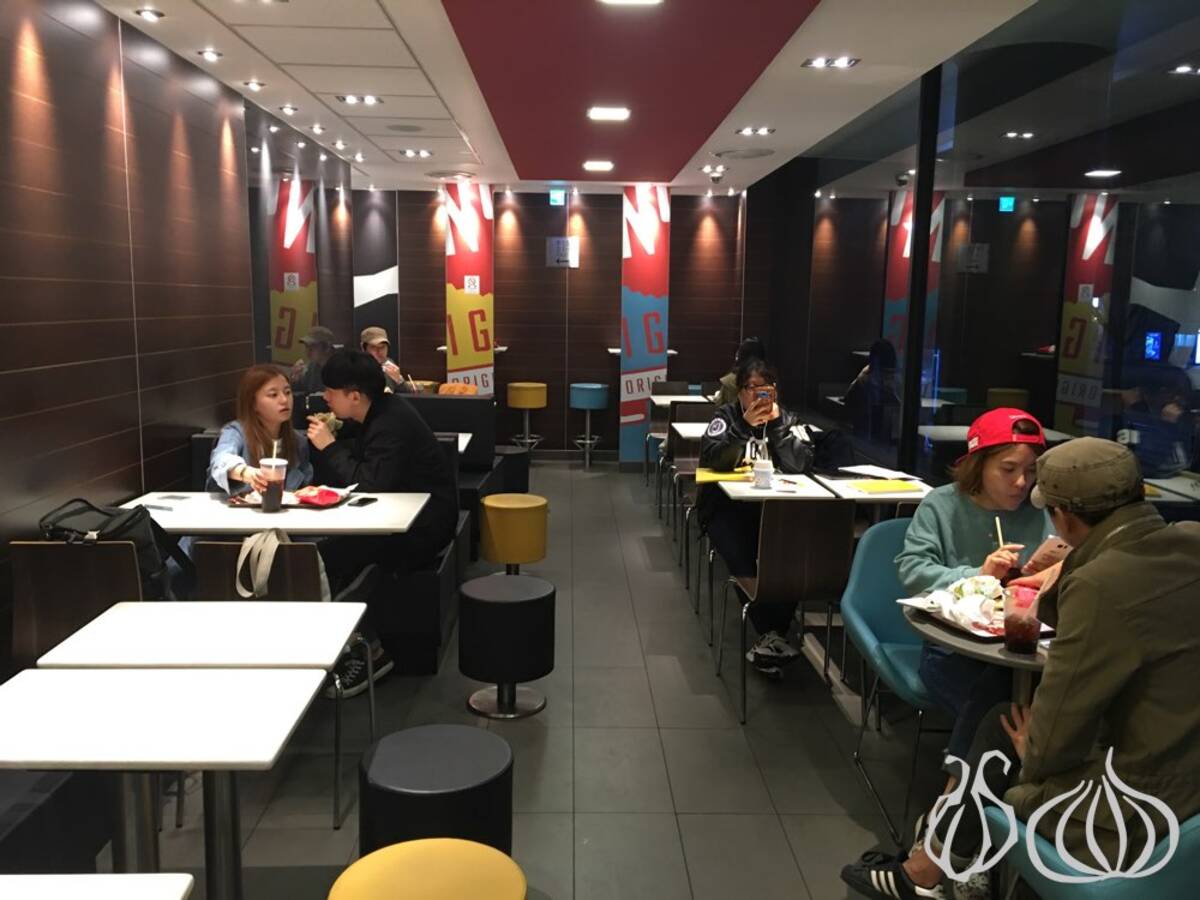 Leather chairs, yellow walls, a place that's not too clean at 10pm and one employee behind the counter. One single chef handles the burgers back in the kitchen. The restaurant looks trendy, not too childish and the air is fresh compared to the neighboring Burger King where the frying odors pushed me out.
The differences:
Coke is served in a plastic cup not a carton like the rest of the world.

Burgers are prepared in a carton before being wrapped in paper to preserve the shape.

The food is very good.

The fries are really good!
The specials:
Deluxe shrimp burger

New York onion shrimp burger

Bulgogi burger

1955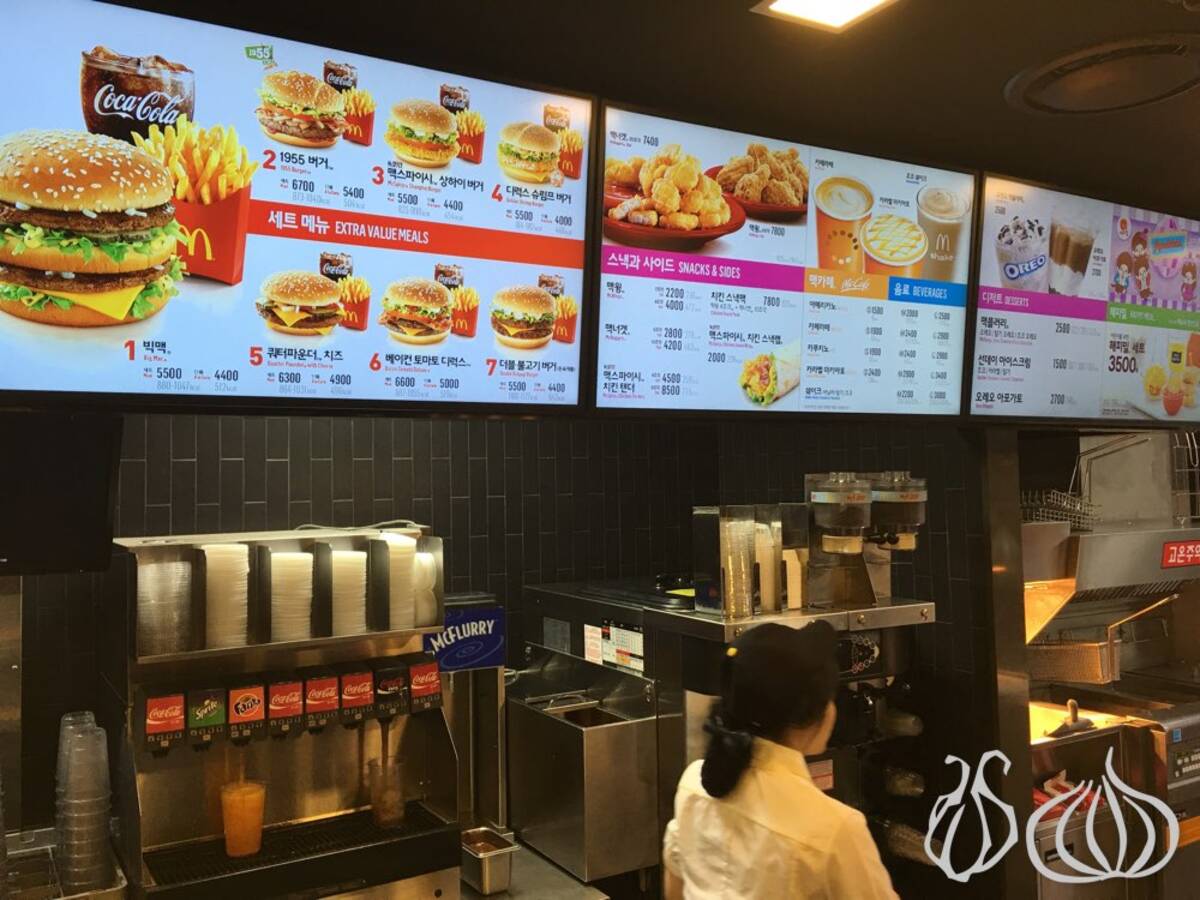 Food:
The 1955 is one of those big burgers made of meat, tomato, lettuce, a patty and a special sweet sauce. Very good bun, good quality meat and fresh ingredients. That is a good burger.

The Bulgogi is the local specialty. A small burger made from a pork patty and the famous Bulgogi sweet sauce that makes it a signature. I personally enjoyed it.

Now for the Big Mac; that's one of the tastiest Big Macs I've ever had. The taste is clean and clear, a light sweetness, a superb fresh bun, two juicy parties, lots of fresh crunchy lettuce, a slice of cheese and the sauce with those sweet pickles as an end note. It's not fine dining but for a Big Mac, compared to the dozens I've had, this is the best. The one in Lebanon better change its name.

I left McDonald's without feeling bad or heavy and that rarely happens. It seems the ingredients they use are better and different from the rest of the world.
Want to change from meat, pork, frying, garlic, onions and everything the local cuisine is all about? Feeling like eating junk food for a night? McDonald's in Seoul is enjoyable.