It's a place with a lost identity. It's a bubble gum factory, a playground for kids or probably something in between; at least this is what the signboard shows. I've been here before and left unimpressed with the quality of food, that's a reason to visit again and check on the improvements.
Meito is a German concept, a cafe and restaurant proposing a large selection of food. A huge menu, more of a magazine displaying the bubble teas; a large menu with German titles, a weird green color that's not pleasant to read and everything is jumbled up... you start with the Bubble tea, yogurt and immediately jump into fries and bites, salads, sandwiches, desserts and then they remembered breakfast which is a major part of cafes which need to be at the beginning. The menu is a total failure.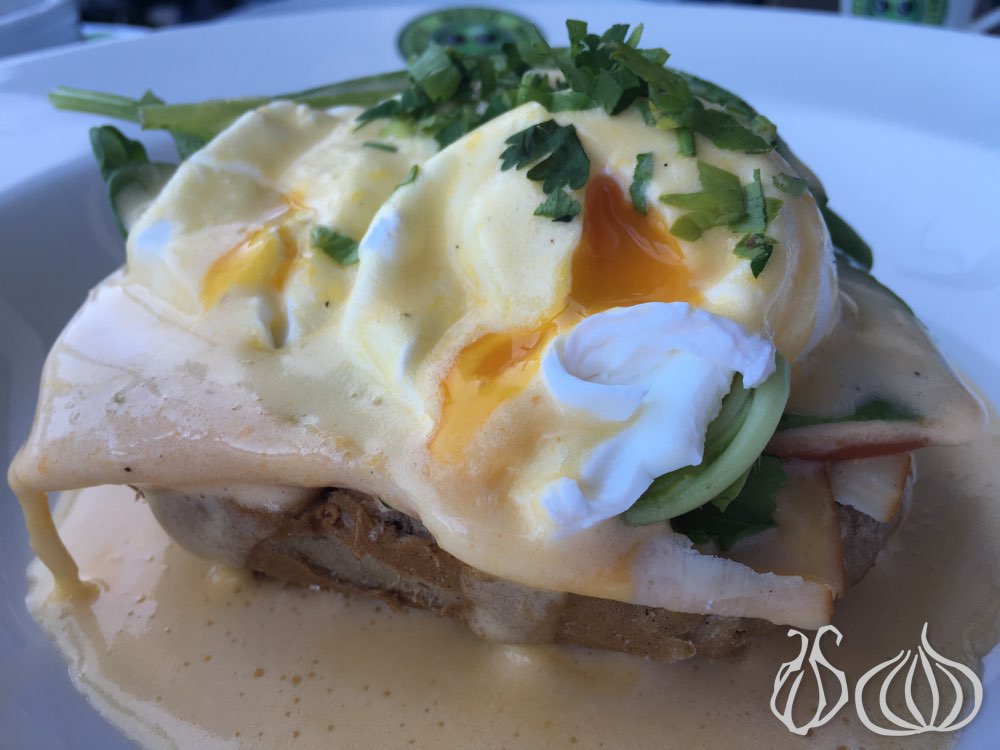 The place is nice and cozy handled by a welcoming staff. Visiting at 9am, I ordered all the breakfast choices.
The Bubble tea: that bizarre invention where you drink a colorful mix of sweet ingredients with flavored bubbles at the bottom of the cup. A childish drink I'm not sure we Lebanese would get acquainted to. I've tried it in London and now in Beirut surely for the last time. How can a place be built on such a drink loaded with colorants and preservatives!
Croissant stuffed with turkey, eggs and cheese. Flaky enough with a light crispness stuffed with a layer of turkey and a load of scrambled eggs. It is enjoyable.
Eggs Benedict: Two small poached eggs with a warm melting heart served with smoked turkey and fresh spinach floating in Hollandaise sauce. Very bizarre acidic and sweet taste where vinegar is too prominent and lemon is not as strong. Smoked turkey is a wrong combination in this mix leaving an unpleasant after note. Fresh spinach should better be sautéed. Not recommended!
The Yogurt: It's way too sweet! Extremely sweet commercial muesli. Not something I'd tolerate on an early morning.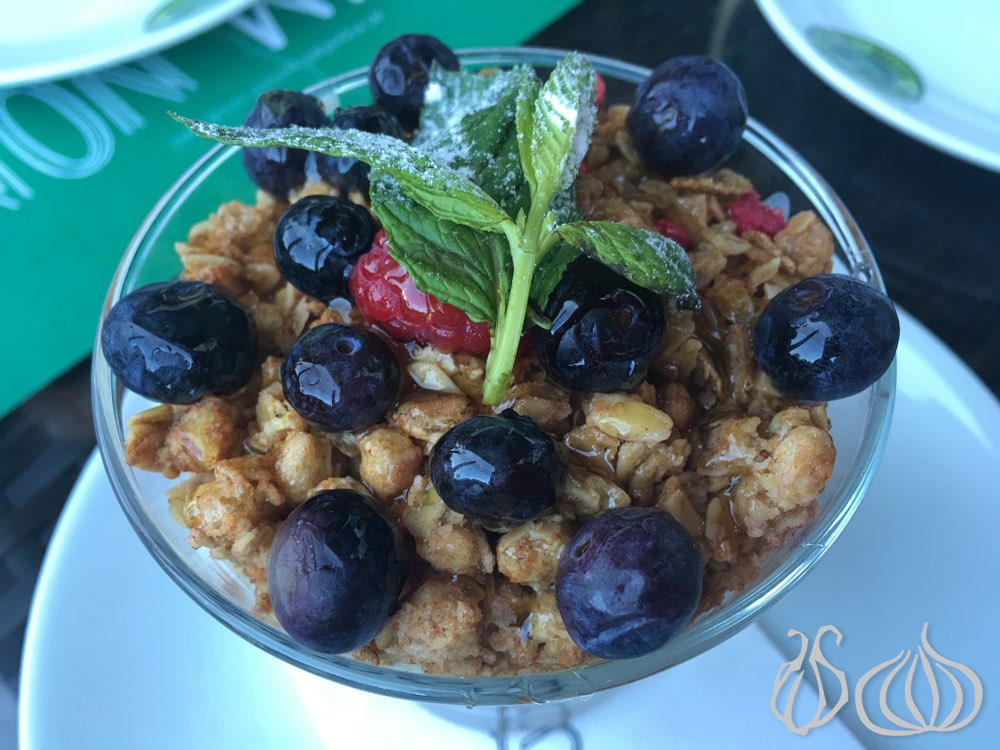 Needed changes:
A new more organized menu.

Find an identity to the place: Restaurant or cafe?
Work on the food taste.
Forget the German origin, it doesn't add value until the place is a brewery.
First visit and now the second; I'm not sure there will be a third.