Found this interesting kit over the net that contains everything you need to get started with molecular cuisine including 50 individually portioned chemicals, essential tools and a recipe DVD to be able to create up to 50 different dishes with one kit!
There is a new breed of chef that make meals in the most unexpected ways. Imagine spaghetti made out of tomato soup! Fruit-juice caviar! Floating clouds of creamy flavor that taste like preserved lemon! Cooking has gone from the everyday drudgery of boiling, straining, chopping, and roasting to spherification, gelification, and emulsification! This stuff is incredible to see, smell, and taste! Plus, it's easier than you think. If you've ever wanted to get started making cool stuff using techniques you've seen on TV, but didn't know where to start, here's the kit for you!
You've got fifty individually portioned-out sachets of thickeners, emulsifiers, and binders that, when mixed with your ingredients and shaped using the included tools, can make extruded spaghetti-like strands of arugula, glistening pearls of balsamic vinegar, or stratified towers of jellies, cremes and foams. Delicious.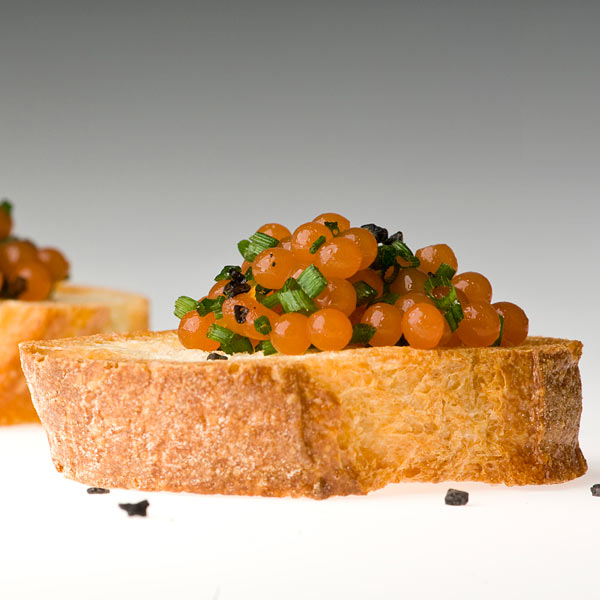 Starter set:

5 sets of food-additives:

Agar-agar - 10 sachets of 20g each
Calcium Lactate - 10 sachets of 20g each
Sodium Alginate - 10 sachets of 20g each
Soy Lecithin - 10 sachets of 20g each
Xanthan Gum - 10 sachets of 10g each

1 set of tools:

1 syringe
5 pipettes
3 lengths of 18" silicone tubing
1 slotted spoon
1 set of measuring spoons

1 DVD with 50 recipe demonstrations included

Advanced set:

All the tools in the basic set above
1 pound each of Agar-agar, Calcium Lactate, Sodium Alginate, Soy Lecithin, Xanthan Gum
More than twice the amount of additives by volume!

Refill Sachets:

Each refill contains 2 boxes of 10 20g sachets
20 sachets total per order!
Chefs who are often associated with molecular gastronomy because of their embrace of science include Grant Achatz, Ferran Adrià, José Andrés, Sat Bains, Richard Blais, Marcel Vigneron,Heston Blumenthal, Sean Brock, Homaro Cantu, Michael Carlson, Wylie Dufresne, Pierre Gagnaire,Will Goldfarb, Adam Melonas, Randy Rucker, Kevin Sousa, Sean Wilkinson, Will LaRue, RJ Cooper and Laurent Gras.