Welcome to Time Out Beirut's 2012/13 Eat Out Guide, the first standalone guide to dining out in Beirut's brilliant range of high-class restaurants, neighbourhood eateries, cheap and cheerful bistros and glamorous resto-bars.
Covering the full range of venues from trendy newcomers to old favourites, this guide acts as a snapshot of what's available in Beirut. Built from their comprehensive archive of restaurant listings, the selection has been fully revised and updated to include as many of the most important restaurants as possible. These are not reviews – though if there's something we think you should know we certainly mention it – but rather an in-depth area-by-area investigation of the variety of dining out in Beirut this year.
Find your restaurant in the guide and read its review on NoGarlicNoOnions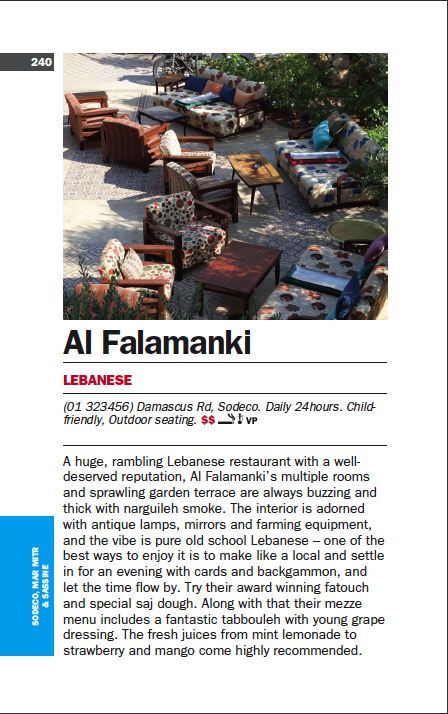 Each area section includes a map with the respective venues plotted facilitating your access to some of Beirut's finest culinary offerings. From sophisticated wine cellars to humble basterma sellers, they've aimed to represent everything that's exciting, innovative, memorable and charming about eating out in Beirut.
T
ime Out Beirut's 2012/13 Eat Out Guide is sold at all Libraries for LL15,000.