I heard about & Pizza and was happy to try it out.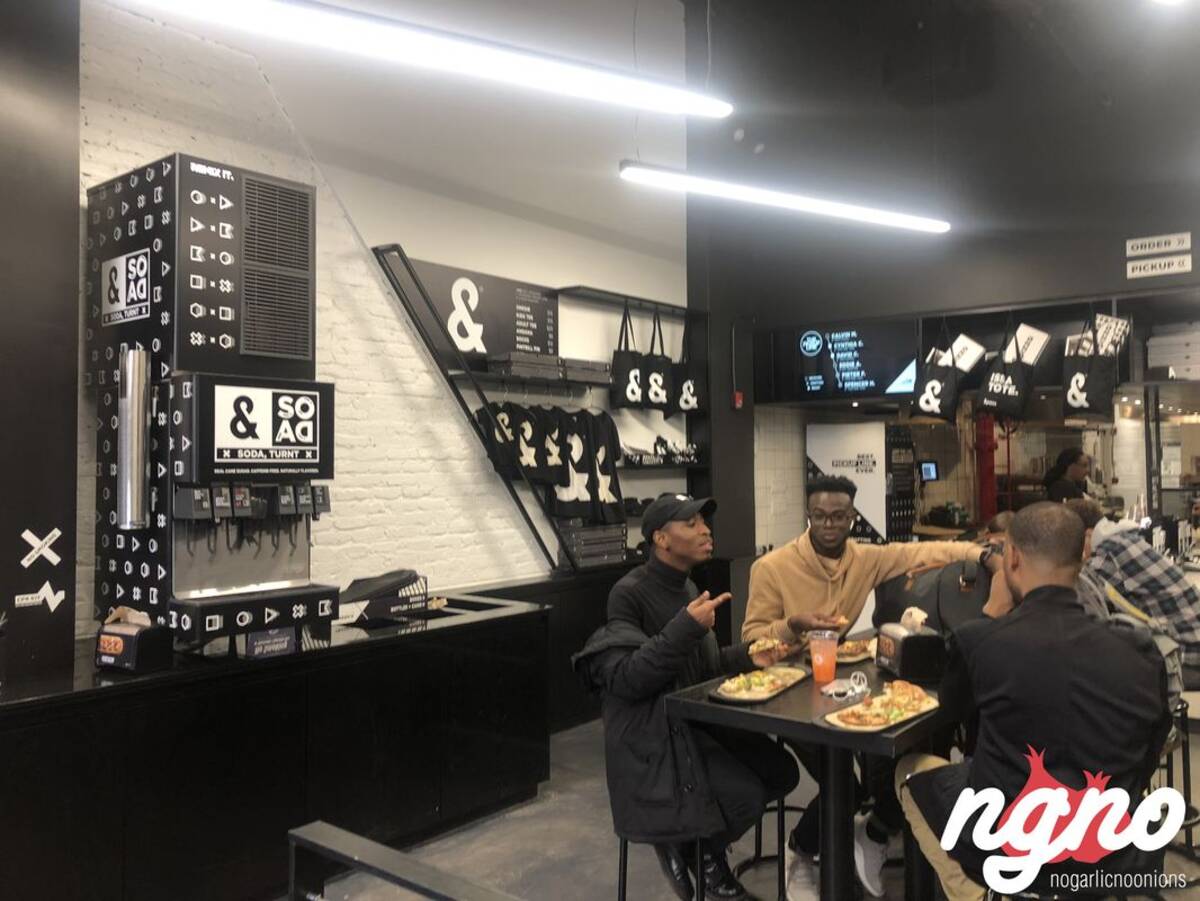 I came into a black & white long corridor: Easy ordering process; few pre-set pizzas and mainly build your own options with different toppings: different cheeses, veggies, herbs, sauces...
The pizza had to be good! Because you won't come for the service!!
Complete chaos, people jumping in, five persons involved in making my pizza, completely lost to which pizza goes to which person!
Out of 10 pizzas done in front of me, five were burnt, three rescued and two were done again!
Mine didn't survive the oven, so I waited five extra minutes, rushed between the different waiters.
Let's eat!
I chose the classic; they call it the OG.
It comes in an elongated form, packed in a rectangular box with a nice graffiti black and white design. And it was very good!
A nice crunchy crust, fresh ingredients, tasty tomato sauce!
I now understand why this place is packed with students; for 11$ you get a good meal that can fill you up for a long time!
If the service was better, and the music less.... horrible, it would have been a perfect lunch escape!