Unfortunately, there aren't many restaurants in Kfardebian, today, where you can enjoy some good traditional Lebanese food. Some places make you pay for the rent or chair you're sitting on, while others think tourists are imbeciles and have no idea what good homemade Lebanese food is all about...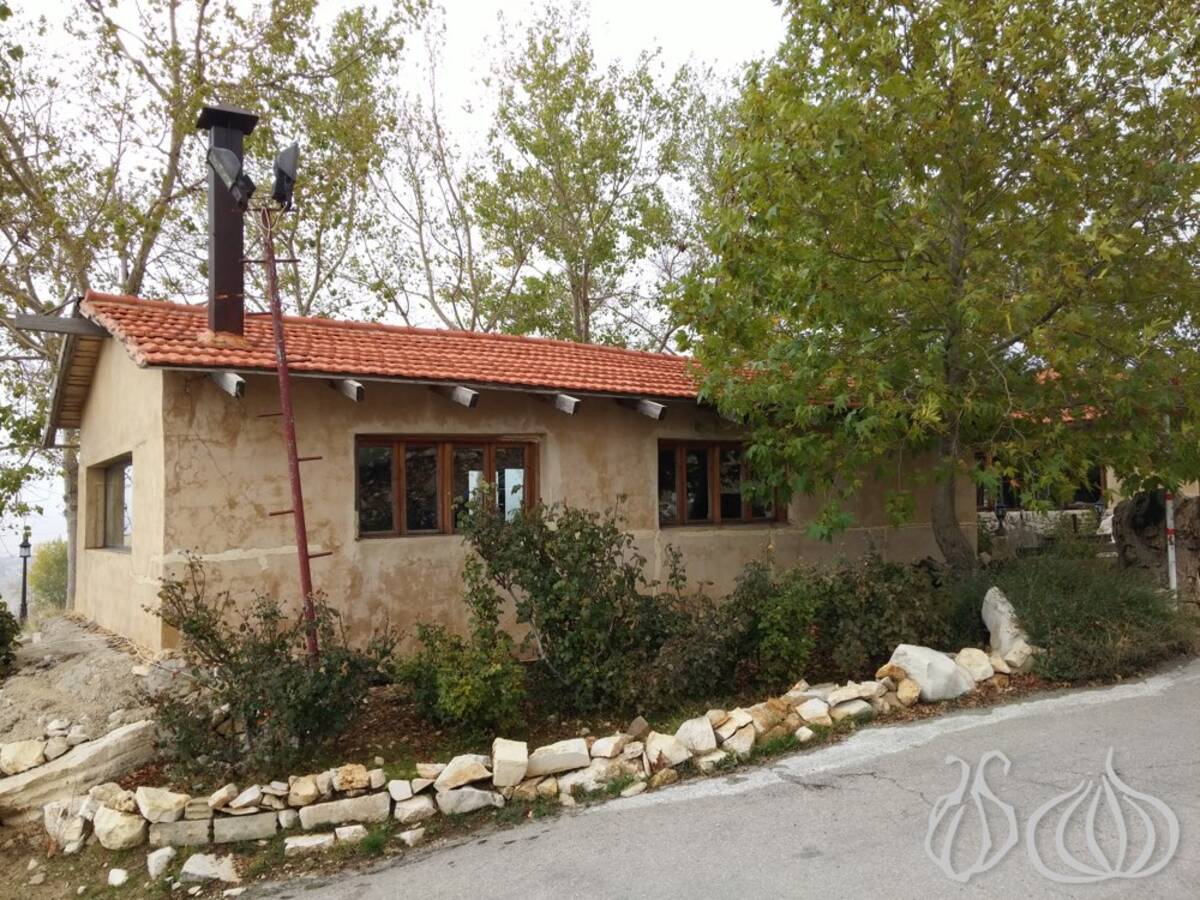 I started this review this way because it's sad to see restaurants being transformed into ATM machines. We are getting used to humble family businesses that are slowly transforming into castles, and kitchens into companies. Kfardebian needs to return to its roots and to the basics. But surely there are a few places that are still trying out...
On the hills of Faqra, before reaching the army checkpoint towards Mzaar, is a restaurant which has expanded like the others, but has maintained a good quality of food. Bad service, pretentious attitude, for sure, but good food, really good food... Albeit at a high price.
Rabaet Tilal el Assal: An old house, a pile of wood for the winter season, glass windows and inside this square space, a warm and soothing spirit. Enter into this space, where wood covers the ceiling and walls, while a brushed concrete covers the floor. Enjoy the beautiful view of the valley while seated on the sofa that surrounds the entire space, or take one of the wooden chairs.
I wish someone would smile around here...
So let's eat:
Fattouch: Fresh, crunchy, beautiful looking and a light feel, a blend of small pieces, cut homogeneously, and easy to eat. I loved its lemony flavor, which makes all the difference. I could have had a large portion all on its own for lunch.
Labneh: It feels homemade, rich with the aromas of the mountain; the labneh is fresh, has a thick texture and is very enjoyable. Add some olive oil and enjoy.
Local goats cheese: Awesome! It reminded me of my childhood. I love this cheese, which I used to eat every day in our summerhouse. A chunk of white cheese, unsalted and moist, prepared carefully by the shepherds of Keserwan. That's a special version of the goats cheese, which isn't dry and comes soaked in salt water before being served. A must try.
Grilled cheese rolls: Eight grilled rolls, fresh and tasty with an interesting burnt taste on the sides.
Hummus with meat: A very good recipe. Soft hummus and tender meat combined into a smooth mix of enjoyment.
The fries are homemade, crunchy, well salted and perfectly cooked.
Meat Ras Asfour with pomegranate molasses: As good as you'd expect it to be.
To be honest, the food amazed me; I wasn't expecting it to be that good.
The minuses:
The bread, cut in quarters, is served in a huge nylon bag that's so ugly and hard to handle. It was very unprofessional.
The ambiance of the restaurant is too dull and boring.
The staff is shy, showing an unprofessional attitude.
The prices are expensive for what it is.
You expect a better welcome from a Keserwan family.
With the lack of options in the area around, I'd visit Fawzi again for its great food. I enjoyed some fine Lebanese dishes, all of which felt homey.